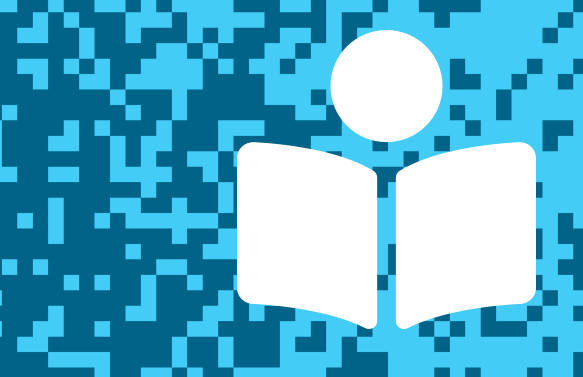 In this post, we feature the award-winning author-illustrator team of Candace Fleming and illustrator Eric Rohmann, whose previous, acclaimed collaborations include Honeybee: The Busy Life of Apis Mellifera, a Robert F. Sibert Medal winner. You can hear them speak about their new picture book, Polar Bear, and try their "invitation to imagine" activities. You'll also find other resources to explore. Thanks for joining us, and let us know what you think in the comments below!
---
Written by Candace Fleming and illustrated by Eric Rohmann
Published by Neal Porter Books, an imprint of Holiday House Books for Young Readers
Release date: December 6, 2022
As spring approaches in the Arctic, a mother polar bear and her two cubs tentatively emerge from hibernation to explore the changing landscape. When it is time, she takes her cubs on a forty-mile journey, back to their home on the ice. Along the way, she fends off wolves, hunts for food, and swims miles and miles. This companion book to Honeybee and Giant Squid features the unique talents of Fleming and Rohmann on a perennially popular subject. Eric Rohmann's magnificent oil paintings feature (as in Honeybee) a spectacular gatefold of the polar landscape. A moving introduction to the life and habitat of a majestic endangered species through dramatic text and sumptuous illustration.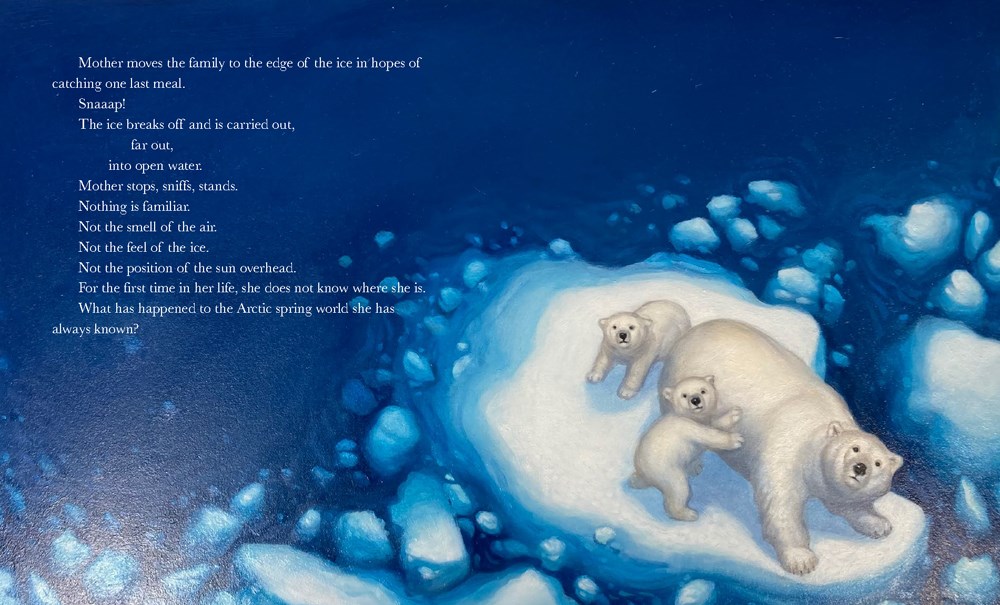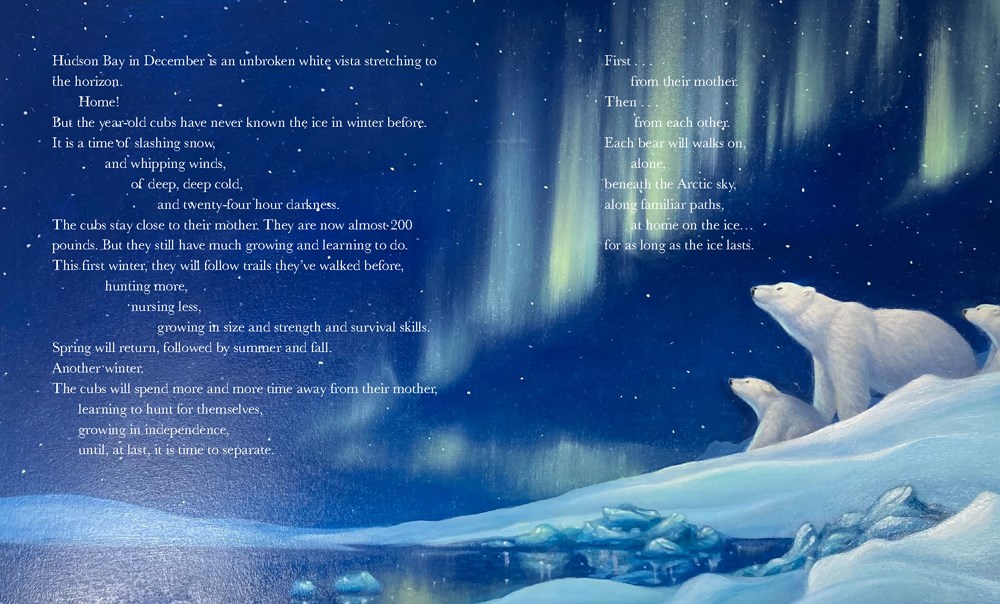 ---
Listen to Candace Fleming and Eric Rohmann talking with TeachingBooks about creating Polar Bear. You can click the player below or experience the recording on TeachingBooks, where you can read along as you listen, and also translate the text to another language.
---
Invitation to Imagine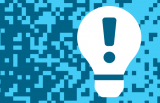 TeachingBooks asks each author or illustrator on our Virtual Book Tour to share a writing prompt, a drawing exercise, or just an interesting question to spark curiosity and creativity. Enjoy the following activity contributed by Candace Fleming and Eric Rohmann.
Imagination Activity with Candace Fleming and Eric Rohmann
Telling stories with pictures. Where to start can be as daunting as where to finish, so with this prompt we start with a four panel comic.
First draw four consecutive boxes like a typical newspaper comic.
Draw a character entering the comic panel on the left. This is where we first see the story engage.
In the fourth panel draw the same character doing something that seems like it doesn't fit with the drawing on panel #1. Here is an example, below.

Your task, either individually or as a group (or family), is to fill in panels 2 and 3 so that your narrative makes some sense. How does the pig land in a boat? When do the sharks come into the story?
Add additional panels to "finish the story." This exercise gives you a start and a finish but also suggests a continuation of the narrative. Where does it go next? It's up to you.
---
Finish This Sentence . . . with Candace Fleming and Eric Rohmann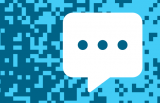 As part of our Virtual Book Tour, TeachingBooks asks authors and illustrators to complete short sentence prompts. Enjoy Candace Fleming and Eric Rohmann's responses.
"A surprising thing that helps me work is…"
A surprising thing that helps me work is keeping a sketchbook in which I make pictures that have nothing to do with the projects I'm working on at the time. I don't let work find its way into the sketchbook. I also never use the same medium in the sketchbook as I'm using for the project. The sketchbook is art-making, but pure play. No deadlines, no pressure, nothing that may feel like work. This way, I am able to create freely and unencumbered by what NEEDS to be done, and when I return to the project, I am in the right mind to play some more.—Eric Rohmann
"Our protagonist can't live without…"
Our protagonist can't live without . . . seal blubber! Thousands of pounds of seal blubber. We love seals, but so do polar bears in a much different way.—Eric Rohmann and Candace Fleming
---
Thank you!
To wrap up this Virtual Book Tour, we thank Candace Fleming and Eric Rohmann for signing a book for all of us.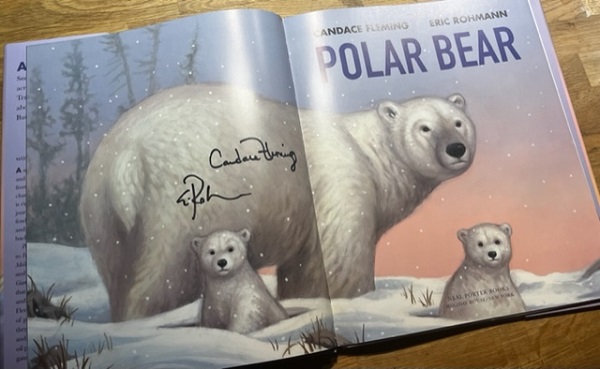 ---
More Connections to Candace Fleming and Eric Rohmann and Polar Bear
---
Explore all of the titles featured in the TeachingBooks Virtual Book Tour: one link with author interviews, lesson plans, activities, and more!
All text and images are courtesy of Candace Fleming, Eric Rohmann, and Holiday House and may not be used without expressed written consent.