From Teaching to Writing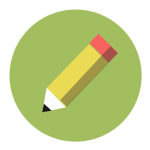 TeachingBooks asks each author or illustrator to reflect on their journey from teaching to writing. Enjoy the following from Jay Hardwig.
In many ways, my novel Just Maria is standard middle-grades fare: a keen but cautious 12-year-old girl tangles with popularity, pride, and a few school rules as she tries to find her identity, find friends, and stay true to herself. But Just Maria is distinct in one important way. I'll give you the book's tagline and see if you can figure it out:
Just Maria is the story of Maria Romero, a blind sixth grader who is trying her hardest to be normal. Not amazing. Not inspiring. Not helpless. Not weird. Just normal. Her task is complicated by glass eyes, rutabagas, rubber chickens, and a child gone missing on the streets of Marble City.
Yep, Maria is blind. Which isn't surprising once you know that I've been a teacher for the blind and visually impaired in public schools for over 20 years. I decided to write Just Maria after searching for middle-grades books with blind protagonists, and finding they were few and far between. When Regal House published Just Maria in January 2022, I knew for sure there was at least one more.
Since my publication date, I've been asked several times: was Maria Romero based on a student of yours?
"Not one student," I answer. "All of them."
(Well, most of them anyway.)
Maria is a composite character, with no single source. Over the years, I've met and taught hundreds of kids with blindness and low vision. Maria is a reflection of their hopes, worries, frustrations, and triumphs.
Still, I can trace certain scenes, thoughts, and even turns of phrase to specific students I have taught.
The original inspiration for Maria came from a student I taught at the Texas School for the Blind and Visually Impaired. Her name was Millie. (Not really: all names in this post have been changed.) One day, she turned to me and asked what I thought heaven smelled like.
"I don't know," I replied. "What do you think?"
"I think it smells like tangerines," Millie said.
The answer was so lovely, so poetic, that it stuck with me, and later served as the kernel for the character of Maria Romero. Maria was born in Millie.
There are others. There is a scene where Maria feels her mother's face, measuring the wrinkles around her eyes. The came from Andrew–magnificent, maddening, and totally blind Andrew–who felt my face on my last day teaching in Texas, as I prepared to leave the school for the blind and move to North Carolina.
"You're not crying, are you?" he said, his hands reaching up and feeling my tears. "Aw come on, Jay" he consoled me. "It'll be okay."
I could barely choke out the word goodbye. Later, I wrote about that too; it was no surprise to me when Maria pulled a similar stunt.
In another scene, Maria confides that she's scared to cross streets. "I'm worried if I don't figure all this stuff out," she says, "the first time they turn me loose in town there's gonna be a Maria Pancake on the streets of Marble City." Maria Pancake? That came from my student Dan, who confessed to a healthy fear of Dan Pancakes. What can I say? Dan had a way with words. When he reads Just Maria –the last we talked, he had downloaded the text from Bookshare to his braille device but hadn't yet started it—he'll recognize more than just the pancakes. (And Maria's foil JJ, the oddball neighbor with a gift for embellishment? He was based on a student in Dan's sixth-grade math class, who dialed up the weird and didn't care what his classmates thought.)
Maria's attention to the reflected sounds in her environment came from Jasmine. All of my students pay attention to ambient sound, but none did so as intently as Jasmine, a born echolocator who clicked, clapped, and tapped her cane to build an acoustic map of the world around her.
Other themes were crowd-sourced, based on the shared experience of blind youth. The desire for greater independence is almost universal in my students. So is the wish to be seen as normal: just a kid, not the blind kid. And that slight bristle that comes to Maria every time someone calls her amazing? More common that you might think.
Here's one more: Maria is annoyed by the "Can You Guess Whose Voice This Is?" game that so many adults play with her. Ask any blind student: they're all tired of it. (If all that comes from the publication of Just Maria is a slight downtick in the "Who's Voice is This?" game, I'll have accomplished something.)
To be sure, not everything in Just Maria was born of my experience as an educator. There are elements in the book, plenty of them, that are pure fabrication, moments of invention that popped into my head as I strolled around the mountains of North Carolina. I spent a fair amount of time at the keyboard too, staring at the blinking cursor as I willed words to life. But this much is clear: without my students, there is no Just Maria. They give me a steady supply of insight, tension, creativity, and wit. They have invited me into their lives, and shared thoughts that shape my own thinking to this day. They were my inspiration and my source; now, they are my most treasured audience. If a child with blindness finds a little something of themselves in the pages of Just Maria, they can thank Millie and Andrew, Jasmine and Dan, and the dozens of students who came before them. I hope I've done them proud.
---
Books and Resources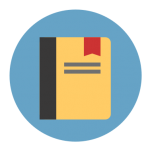 TeachingBooks personalizes connections to books and authors. Enjoy the following on Jay Hardwig and the books he's created.
Listen to Jay Hardwig talking with TeachingBooks about the backstory for writing Just Maria. You can click the player below or experience the recording on TeachingBooks, where you can read along as you listen, and also translate the text to another language.
---
Explore all of the For Teachers, By Teachers blog posts.
Special thanks to Jay Hardwig and Fitzroy Books for their support of this post. All text and images are courtesy of Jay Hardwig and Fitzroy Books, and may not be used without expressed written consent.