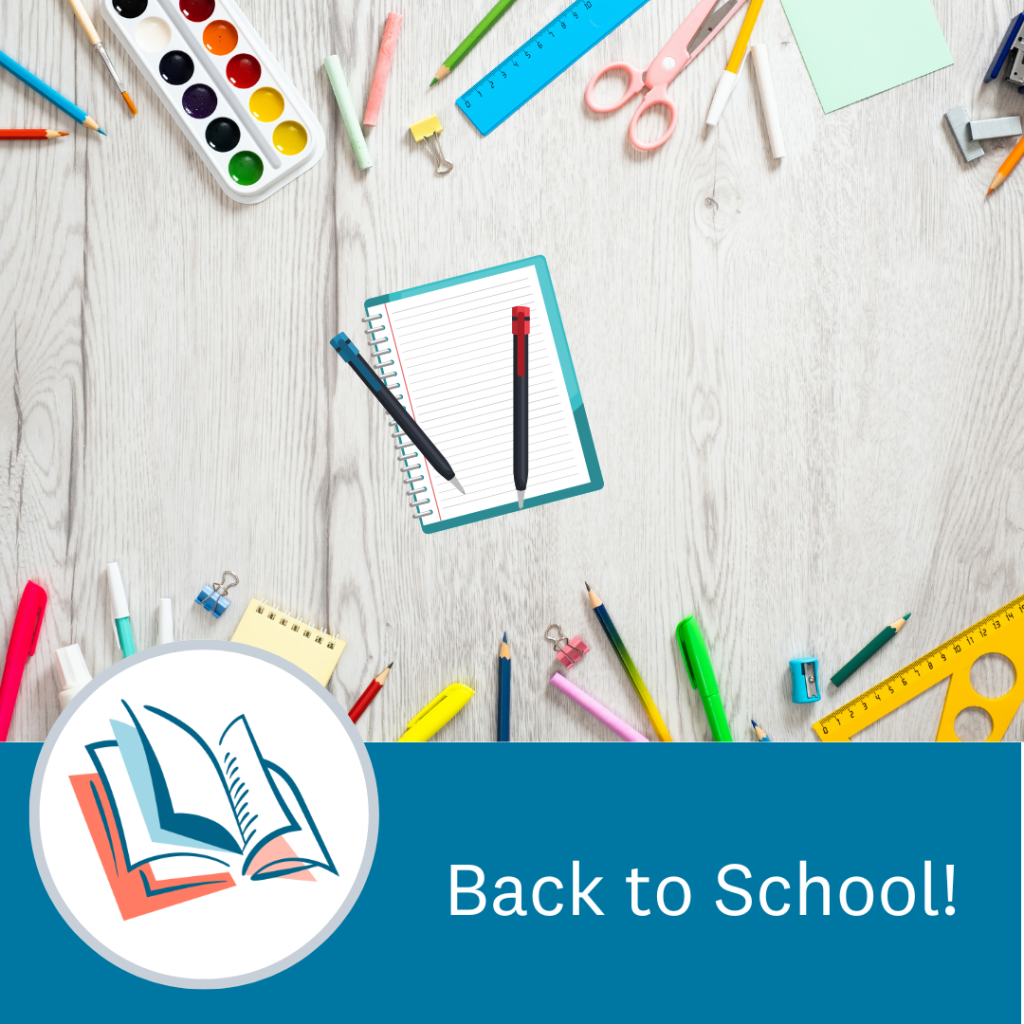 As students return to your classrooms and libraries, enjoy these quick ideas for icebreakers, back-to-school nights, and getting-to-know-you activities!
---
---
Getting-to-Know-You Activities:
Play the Name Game and then have students create and record their own name pronunciations. Collect the recordings to use as a digital seating chart!
Print out these What's in a Name? activities and share throughout your classroom or library space. Have students complete them, then describe their own name to a partner. What did they learn?
Use a Story Map template to have students write the story of an event that happened over the summer.
---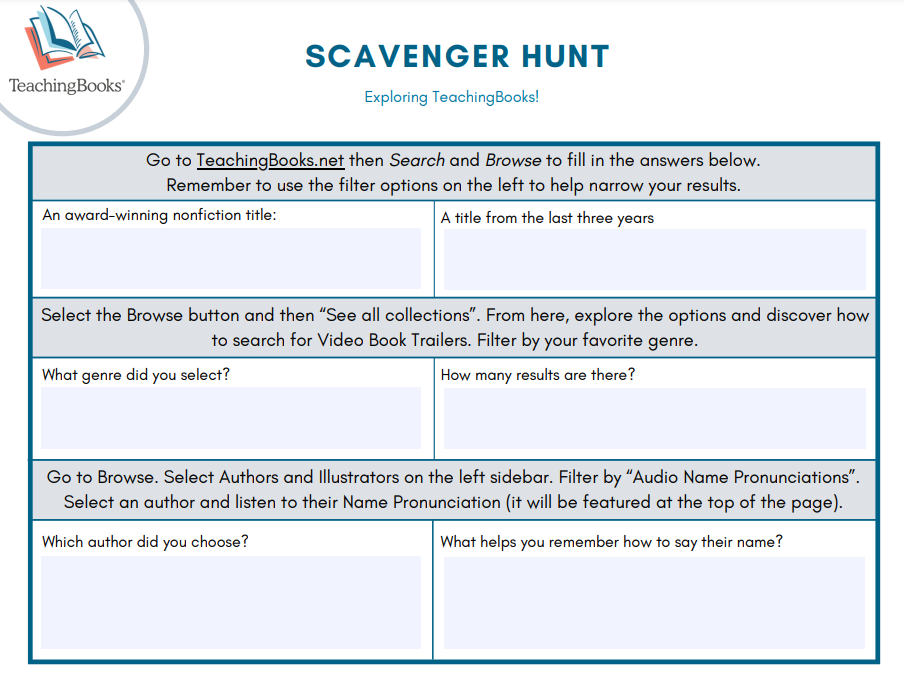 Icebreaker Ideas:
Build a gallery walk with QR Codes of Complete Book Readings to springboard ideas about characters, setting, or conflict.
Practice working with a partner by completing this TeachingBooks Scavenger Hunt.
---
Parent Welcome Nights:
Teachers, what's your favorite book? Make a QR Code bookmark or flyer of the book page or a featured resource to post outside your classroom!
Coming Attractions: Create a custom list of your upcoming Read Alouds and share the list with parents, or create a QR Code display with Shelf Talkers.
Build a custom list of your students' favorite books, use the red share arrow to create a flyer, then post in the hallway for parents to browse!
---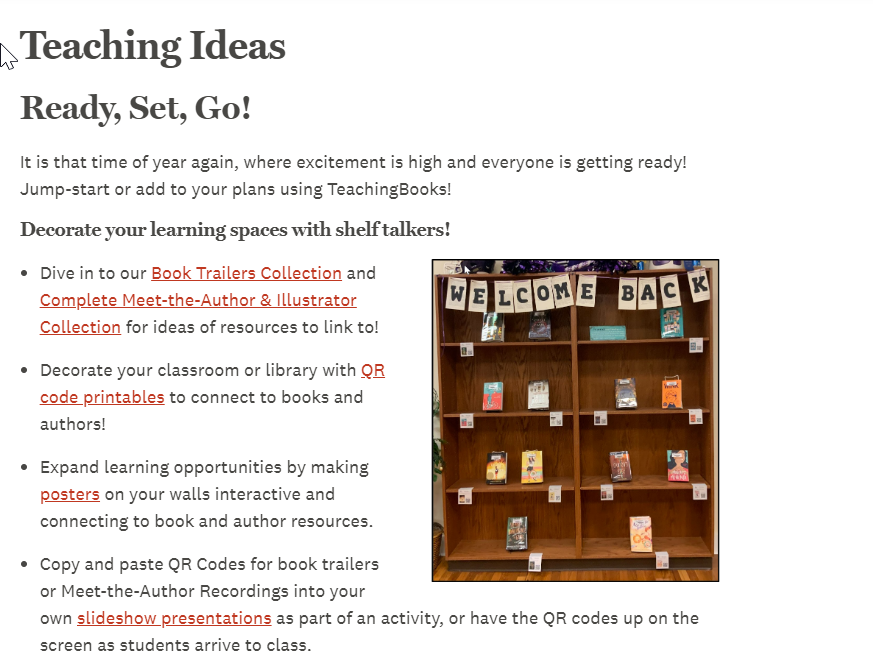 More Ideas:
Be sure to check out the "Ready, Set, Go!" Teaching Ideas on our website for a variety of community building ideas that connect you, your students, and their families with this year's curriculum.
---
What's working for you?
We'd love to hear how you're using TeachingBooks resources in your classrooms and libraries! Leave your ideas in a comment below.