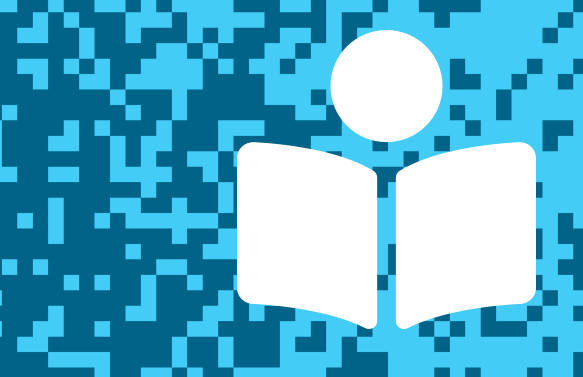 In this post, we feature author Swapna Haddow, whose previous titles include the books in the Ballet Bunnies series. You can hear her and illustrator Dapo Adeola speak about their new picture book, My Dad Is a Grizzly Bear, and you can try Swapna Haddow's "invitation to imagine" activity. You'll also find other resources to explore. Thanks for joining us, and let us know what you think in the comments below!
---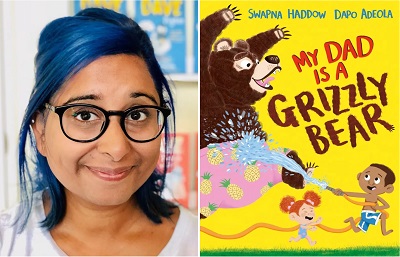 Written by Swapna Haddow, illustrated by Dapo Adeola
Published by Red Comet Press
Release date: May 10, 2022
In this story's family, it's just possible that Dad is a grizzly bear . . . He has fuzzy fur, enormous paws, and he loves the outdoors. He sleeps a lot, even at the movies, and when he's awake, he's always hungry, usually eating up all the honey. What else could Dad be? But sometimes, when it's scary at night, a lovely big bear hug is just what is needed. This playful, warm, funny story introduces a boy with a wild imagination and his lively family, from acclaimed creators Swapna Haddow and Dapo Adeola.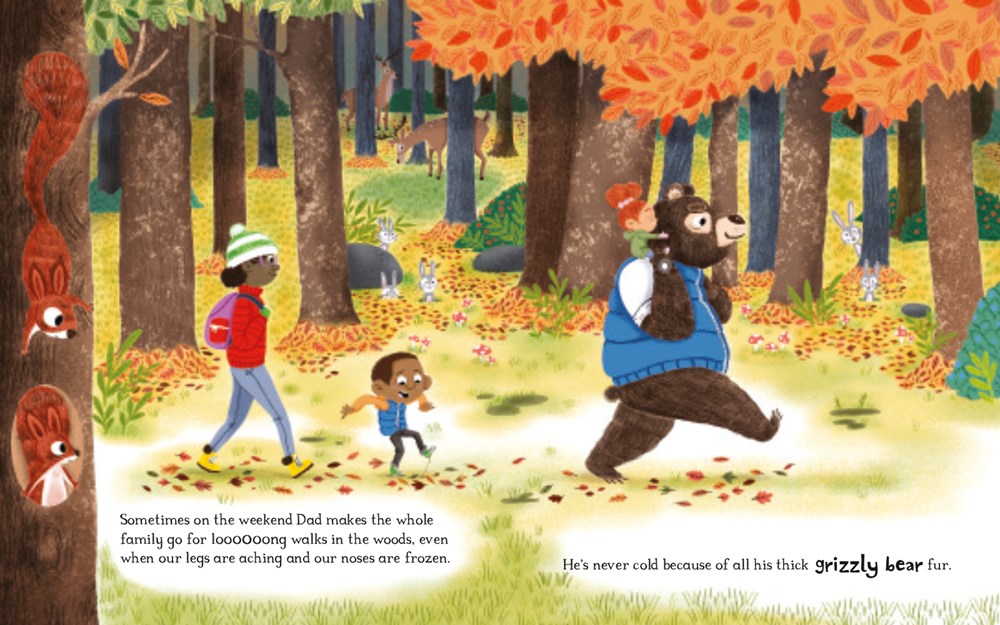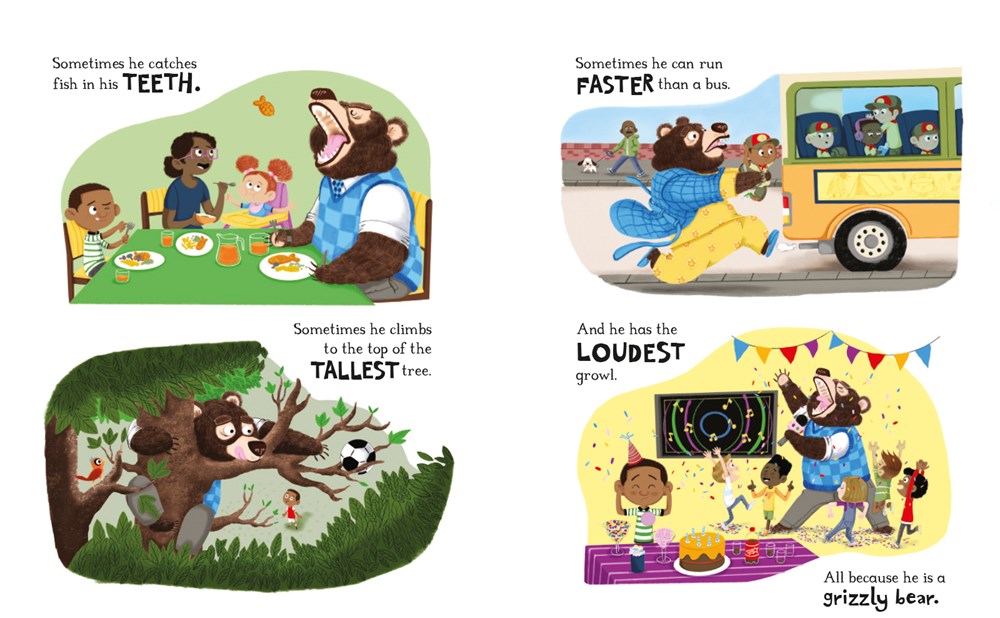 ---
Listen to author Swapna Haddow and illustrator Dapo Adeola talking with TeachingBooks about creating My Dad Is a Grizzly Bear. You can click the player below or experience the recording on TeachingBooks, where you can read along as you listen, and also translate the text to another language.
---
Invitation to Imagine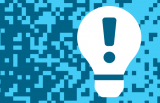 TeachingBooks asks each author or illustrator on our Virtual Book Tour to share a writing prompt, a drawing exercise, or just an interesting question to spark curiosity and creativity. Enjoy the following activity contributed by Swapna Haddow.
Imagination Activity with Swapna Haddow
Imagine what it might feel like to live with a grizzly bear! Write a short story or create a comic strip about going to the shops with a grizzly bear. What might the grizzly bear get up to? How would you get to the shops with a grizzly bear? Perhaps you might take the bus, or ride bikes? How might shop staff and other customers react? What would a grizzly bear want from the shops?
---
Finish This Sentence . . . with Swapna Haddow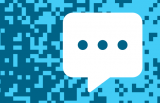 As part of our Virtual Book Tour, TeachingBooks asks authors and illustrators to complete short sentence prompts. Enjoy Swapna Haddow's response.
"A surprising thing that helps me work is…"
A surprising thing that helps me work is listening to music by Britney Spears. Whenever I'm stuck for ideas, I'll pop some music on (usually Britney Spears), and I'm suddenly in the mood to write.
"A surprising topic I had to research for my books is…"
A strange topic I had to research for my books was whether pigeons could read the alphabet. This was for the Dave Pigeon series, written by me and illustrated by Sheena Dempsey. And guess what? It turns out that it's absolutely true! You can teach a pigeon to read the alphabet.
"Where I work is…"
Where I work: I'm very lucky to work from home, which means I get to wear pajamas all day long. I have a wonderful writing companion in my dog, Archie. This is us at my desk: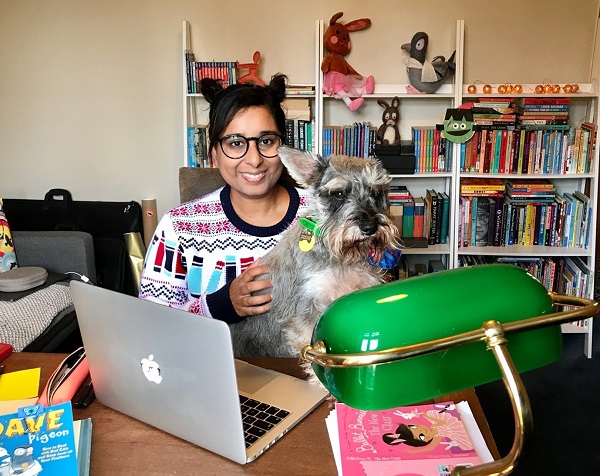 ---
More Connections to Swapna Haddow and My Dad Is a Grizzly Bear
---
Explore all of the titles featured in the TeachingBooks Virtual Book Tour: one link with author interviews, lesson plans, activities, and more!
All text and images are courtesy of Swapna Haddow, Dapo Adeola, and Red Comet Press and may not be used without expressed written consent.