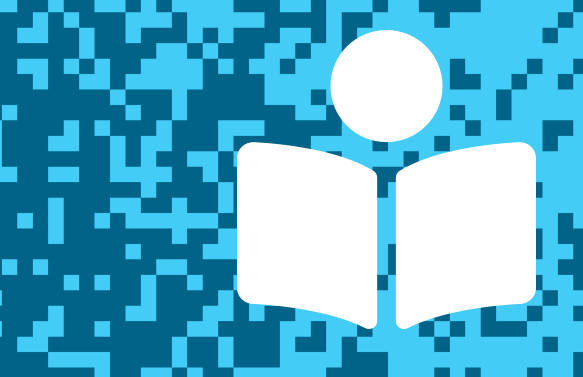 In this post, we feature author Sandra V. Feder whose previous titles include The Moon Inside. You can hear her speak about her new picture book, Angry Me, illustrated by Rahele Jamepour Bell, and try her "invitation to imagine" activity. You'll also find other resources to explore. Thanks for joining us, and let us know what you think in the comments below!
---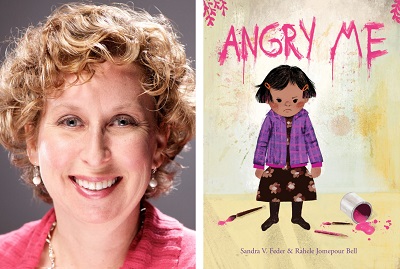 Written by Sandra V. Feder and illustrated by Rahele Jamepour Bell
Published by Groundwood Books
Release date: May 3, 2022
"I get angry," says a little girl, looking fiercely in the mirror. Sometimes she gets angry when someone is mean and tries to take her toy away, when it feels unfair that there's not enough time to go swimming, when she's tired and just wants to go home, or when the kids at school leave her out, hurting her feelings. When she's angry, she tries to remember to use her words—even though that doesn't always work. Sometimes she can't find the right words, or the words don't come out the way she intends. But sometimes words do help, and when her anger melts away a new feeling can blossom. Illustrated with Rahele Jomepour Bell's pictures, this nuanced look at anger and its many underlying emotions offers an artful starting point for conversations about strong feelings.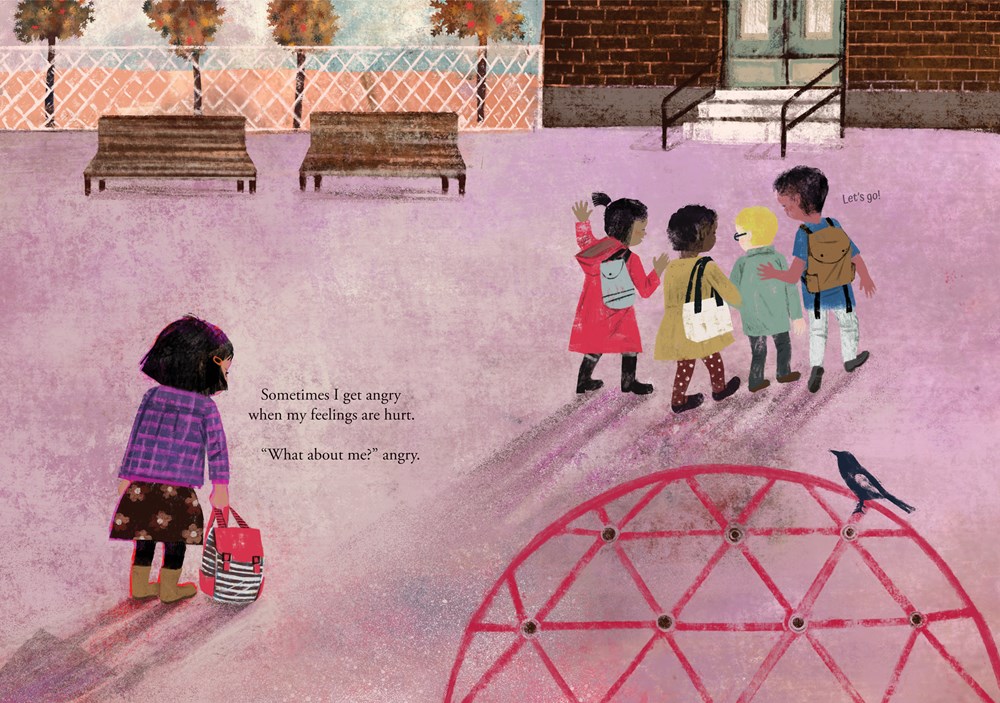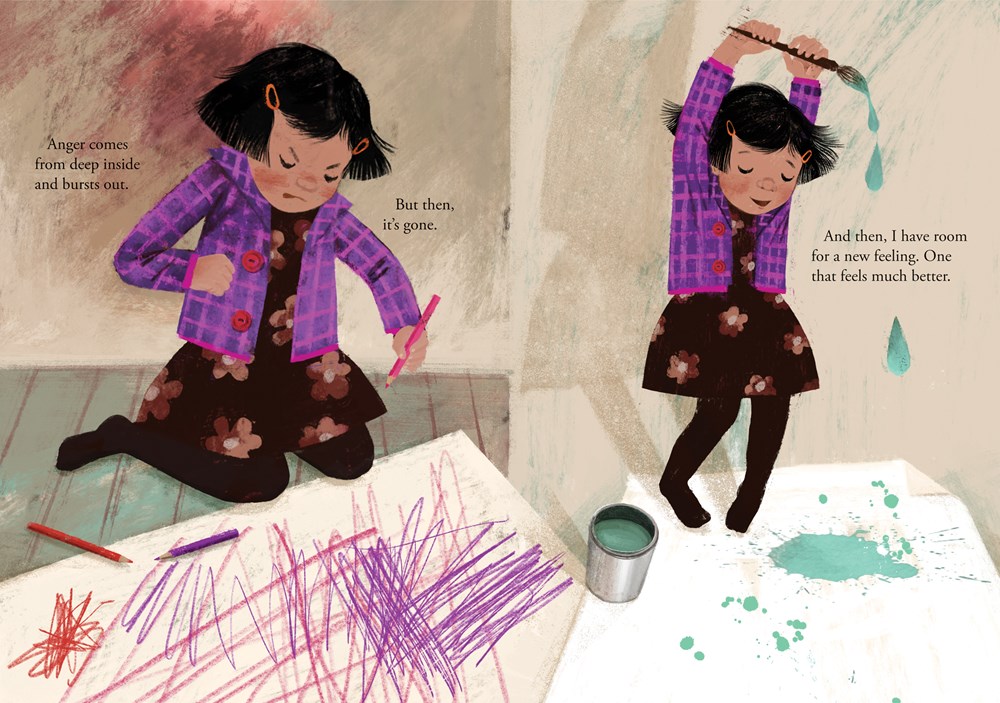 ---
Listen to Sandra V. Feder talking with TeachingBooks about creating Angry Me. You can click the player below or experience the recording on TeachingBooks, where you can read along as you listen, and also translate the text to another language.
---
Invitation to Imagine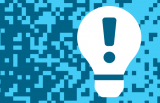 TeachingBooks asks each author or illustrator on our Virtual Book Tour to share a writing prompt, a drawing exercise, or just an interesting question to spark curiosity and creativity. Enjoy the following activity contributed by Sandra V. Feder.
Imagination Activity with Sandra V. Feder
My book Angry Me deals with angry feelings and how sometimes other emotions, like frustration or hurt feelings, underlie anger. At the end of the story, the character draws both an angry scrawl on a paper and then, once her anger has been released, she paints a lovely, free flowing artwork.
First, think of a time when you were angry. What made you feel that way? Now, while you're still thinking about the anger, create an angry drawing. Does it feel good to get that anger out onto the paper?

Second, think of a time when you felt the anger pass. Think about that sense of calm washing over you. Now, create a piece of artwork reflecting that letting go. What does it feel like to find your balance again?
---
Finish This Sentence . . . with Sandra V. Feder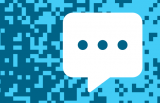 As part of our Virtual Book Tour, TeachingBooks asks authors and illustrators to complete short sentence prompts. Enjoy Sandra V. Feder's response.
"A surprising thing that helps me work is…"
A surprising thing that helps me work is to go outside. While it might seem like I'm avoiding sitting down and writing, which is true, it always helps my creativity to engage with nature—to see a hummingbird busily at work or fluffy clouds in the sky. Once, I sat very still on the grass, and a lizard came over and stared right at me. Larry, as I named him, found his way into one of my stories.
"You may not know that I can…"
"You may not know that I can break boards with my hands and feet. I have a black belt in Taekwondo.
"Where I work is…"
Where I work is my daughter's old room, which is now my office. I decorated it with framed artwork from my picture books to keep me inspired. I've been so lucky to work with talented illustrators whose creations now inspire me to create new characters and settings.
---
Thank you!
To wrap up this Virtual Book Tour, we thank Sandra V. Feder for signing a book for all of us.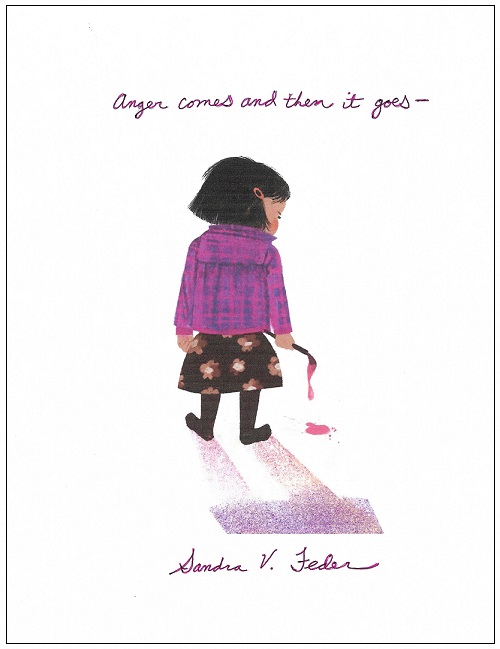 ---
More Connections to Sandra V. Feder and Angry Me
---
Explore all of the titles featured in the TeachingBooks Virtual Book Tour: one link with author interviews, lesson plans, activities, and more!
All text and images are courtesy of Sandra V. Feder, Rahele Jamepour Bell, and Groundwood Books and may not be used without expressed written consent.