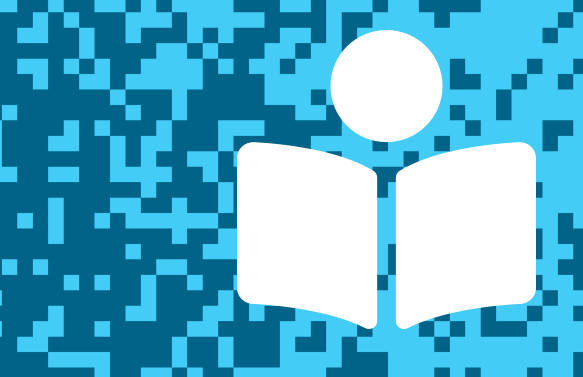 In this post, we feature author Linda Williams Jackson, whose previous, acclaimed titles include Midnight Without a Moon, which was named an ALA Notable Children's Book. You can hear her speak about her new novel, The Lucky Ones, and try her "invitation to imagine" activity. You'll also find other resources to explore. Thanks for joining us, and let us know what you think in the comments below!
---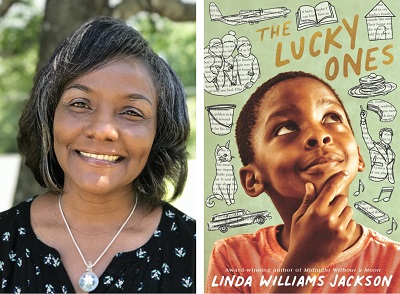 Written by Linda Williams Jackson
Published by Candlewick Press
Release date: April 19, 2022
It's 1967, and 11-year-old Ellis Earl Brown has big dreams. He's going to grow up to be a teacher or a lawyer—or maybe both—and live in a big brick house in town. There'll always be enough food in the icebox, and his mama won't have to run herself ragged looking for work as a maid in order to support Ellis Earl and his eight siblings and niece, Vera. Ellis Earl applies himself at school and borrows books from his teacher. But when Mama tells Ellis Earl that he might need to quit school to help support the family, he wonders if happy endings are only possible in storybooks. Around the historical touchstone of Robert Kennedy's southern "poverty tour," Linda Williams Jackson pulls from her own childhood in the Mississippi Delta to tell a detail-rich and poignant story with memorable characters, sure to resonate with readers who have ever felt constricted by their circumstances.

From The Lucky Ones, written by Linda Williams Jackson.

Earl was grateful that Mr. Foster was kind enough to include them in his carpool of nine students to whom he gave a ride to and from school, but Ellis Earl didn't want the other students to see the place they called home.

Click here to view a longer preview of The Lucky Ones, written by Linda Williams Jackson.
---
Listen to Linda Williams Jackson talking with TeachingBooks about creating The Lucky Ones. You can click the player below or experience the recording on TeachingBooks, where you can read along as you listen, and also translate the text to another language.
---
Invitation to Imagine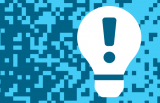 TeachingBooks asks each author or illustrator on our Virtual Book Tour to share a writing prompt, a drawing exercise, or just an interesting question to spark curiosity and creativity. Enjoy the following activity contributed by Linda Williams Jackson.
Imagination Activity with Linda Williams Jackson
Before I begin a book project, I create an inspiration folder on my computer. What this means is I search online for photos related to the topic of the book, download them to a single folder on my computer, then use them for inspiration to help me create scenes. For The Lucky Ones, I found online photos of Robert Kennedy's visit to the Mississippi Delta and many photos of sharecroppers' shacks and people working in cotton fields. I even found a photo of a lime green station wagon like the one Mr. Foster drives as well as pictures of Moon Pies and Stage Planks (part of the snack Ellis Earl takes home in the opening scene).
Think of a story that you would like to write. Rather than a simple folder of pictures on a computer, find pictures relating to scenes in your story idea and create an inspiration board by printing the photos and pasting them onto a poster board. Or, download the photos to your phone or other device and create a presentation or a book trailer of your future book. If you don't have a story idea of your own, create an inspiration board or book trailer for The Lucky Ones or a book of your choice.
---
Finish This Sentence . . . with Linda Williams Jackson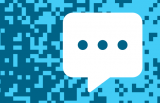 As part of our Virtual Book Tour, TeachingBooks asks authors and illustrators to complete short sentence prompts. Enjoy Linda Williams Jackson's response.
"A surprising thing that helps me work is…"
A surprising thing that helps me work is doing chores like cleaning the kitchen, vacuuming the floor, or folding laundry. There's something about stepping away from the computer and working on a mindless task like dishes and laundry that gets my creative juices flowing. My mind also churns with plot ideas and dialogue while I'm walking or running on the treadmill.
"I hope that my book may encourage readers to think about…"
I hope that my book may encourage readers to think about how they treat other people. Ellis Earl has a lot of emotions, and many of them stem from how he or his family, particularly his grandparents, gets treated by others. I hope readers will pay attention to how Ellis Earl feels about himself based on how he is treated (or his perception of how he is treated) and consider whether they are treating others this way.
---
Thank you!
To wrap up this Virtual Book Tour, we thank Linda Williams Jackson for signing a book for all of us.
---
More Connections to Linda Williams Jackson and The Lucky Ones
---
Explore all of the titles featured in the TeachingBooks Virtual Book Tour: one link with author interviews, lesson plans, activities, and more!
All text and images are courtesy of Linda Williams Jackson and Candlewick Press and may not be used without expressed written consent.