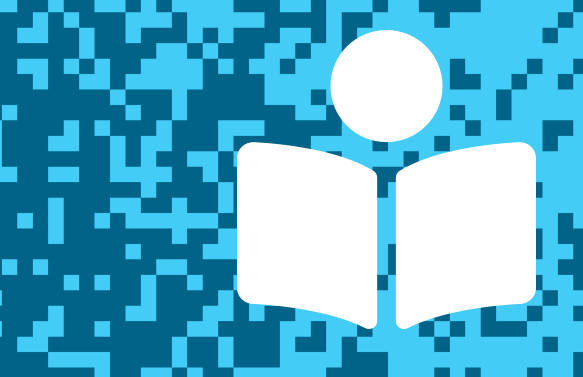 In this post, we feature author Rebecca Balcárcel, whose previous, acclaimed titles include The Other Half of Happy, which was named a Pura Belpré Author Honor Book. You can hear her speak about her new novel, Shine On, Luz Véliz!, and try her "invitation to imagine" activity. You'll also find other resources to explore. Thanks for joining us, and let us know what you think in the comments below!
---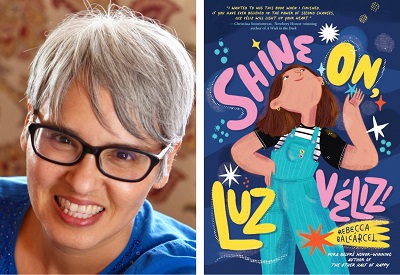 Written by Rebecca Balcárcel
Published by Chronicle Books
Release date: May 3, 2022
Have you ever been the best at something . . . only to lose it all? Luz Véliz is a soccer star—or rather, she was a soccer star. With her serious knee injury, it's unlikely she'll be back on the field anytime soon. But without soccer, who is she? Even her dad treats her differently now—like he doesn't know her or, worse, like he doesn't even like her. When Luz discovers she has a knack for coding, it feels like a lifeline to a better self. But someone is about to enter the Vélizes' life. And when Solana arrives, nothing will be the same, ever again. Unforgettable characters, family drama, and dauntless determination illuminate Luz's journey as she summons her inner strength and learns to accept others and embrace the enduring connection of family. Through it all, Luz's light is a constant—a guide for others, a path forward through the dark, and an ineffable celebration of her own eternal self.
From Shine On, Luz Véliz!, written by Rebecca Balcárcel.

So there's before it happened. Before I learned to use crutches. Before I needed physical therapy. Before, before. before. Welcome to After.

Visit Chronicle's site to view a longer preview of Shine On, Luz Véliz!, written by Rebecca Balcárcel.
---
Explore Shine On, Luz Véliz!
Listen to Rebecca Balcárcel talking with TeachingBooks about creating Shine On, Luz Véliz! You can click the player below or experience the recording on TeachingBooks, where you can read along as you listen, and also translate the text to another language.
---
Invitation to Imagine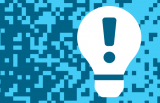 TeachingBooks asks each author or illustrator on our Virtual Book Tour to share a writing prompt, a drawing exercise, or just an interesting question to spark curiosity and creativity. Enjoy the following activity contributed by Rebecca Balcárcel.
Imagination Activity with Rebecca Balcárcel
Luz is friends with Mr. Mac, a neighbor who is into building, making, and inventing. His garage overflows with woodworking equipment, electronics, and computers. He has tools and supplies for creating all kinds of things! Imagine that Mr. Mac has invited you to spend the day in his garage. What would you like to make or invent? He'll help you find all the materials you need—paint, electrical switches, wheels, wood. Or, he can help you write a computer program, like a game or an app. Draw your project or describe it in words.
Need some examples from the book? How about: a light that goes on when there's mail in the mailbox, a cat shelf that hooks to a window sill, a solar-powered fan in a hat, a computer version of a Magic 8-Ball, a computer version of a horoscope.
---
Finish This Sentence . . . with Rebecca Balcárcel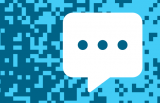 As part of our Virtual Book Tour, TeachingBooks asks authors and illustrators to complete short sentence prompts. Enjoy Rebecca Balcárcel's response.
"I knew I would be a writer when…"
I knew I would be a writer when I was assigned a short story in seventh grade, and time disappeared as I wrote. The characters and setting filled my mind like a virtual reality headset. When I emerged from that state, I realized that this was FUN. I also saw that the character learned something important and hard. The story became not an escape from reality, but a handbook for how to live in reality.
"Where I work is…"
Here are some photos of where I work, featuring desk, cat with printed manuscript, collage of computer, notes, writing mascots, etc.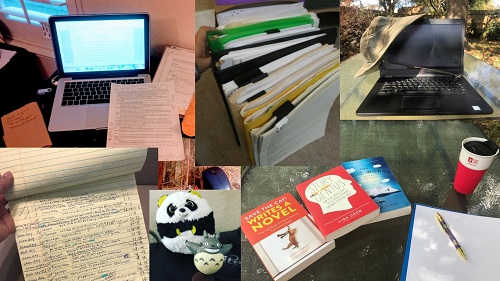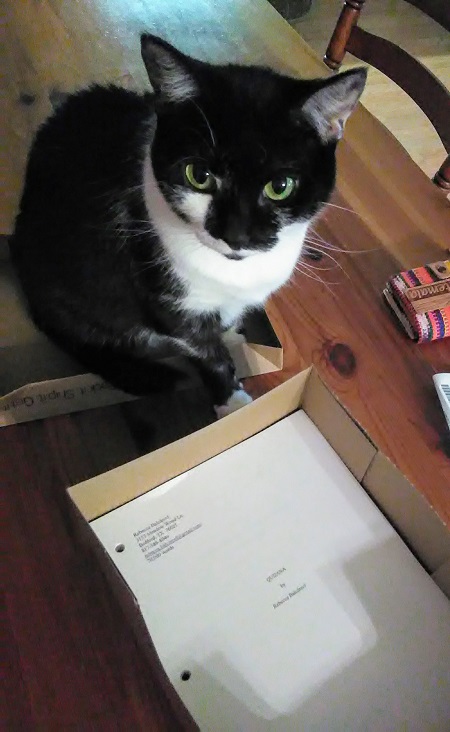 ---
Thank you!
To wrap up this Virtual Book Tour, we thank Rebecca Balcárcel for signing a book for all of us.
---
More Connections to Rebecca Balcárcel and Shine On, Luz Véliz!
---
Explore all of the titles featured in the TeachingBooks Virtual Book Tour: one link with author interviews, lesson plans, activities, and more!
All text and images are courtesy of Rebecca Balcárcel and Chronicle Books and may not be used without expressed written consent.