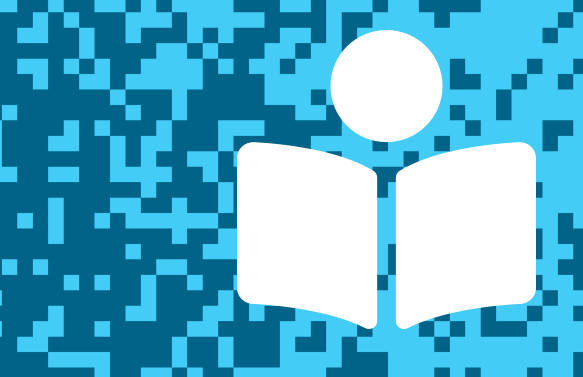 In this post, we feature author Laurel Snyder whose acclaimed and popular titles include Charlie & Mouse, which won the Theodor Seuss Geisel Award. You can hear her speak about her new picture book, Endlessly Ever After: Pick YOUR Path to Countless Fairy Tale Endings, illustrated by Dan Santat, and try her "invitation to imagine" activity. You'll also find other resources to explore. Thanks for joining us, and let us know what you think in the comments below!
---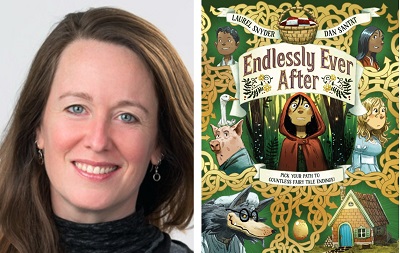 Written by Laurel Snyder and illustrated by Dan Santat
Published by Chronicle Books
Release date: April 19, 2022
Grab your basket and your coat. Put on some walking shoes. Turn the page and begin: Which story will you choose? Award-winning creators Laurel Snyder and Dan Santat transform a crowd of classic tales into an ever-changing, fascinating, laugh-out-loud choose-your-path picture book, in which you may find a sleeping maiden, waste away in a sticky licorice cage, discover the gold at the end of a wild goose chase, or maybe (just maybe) save yourself―and the day!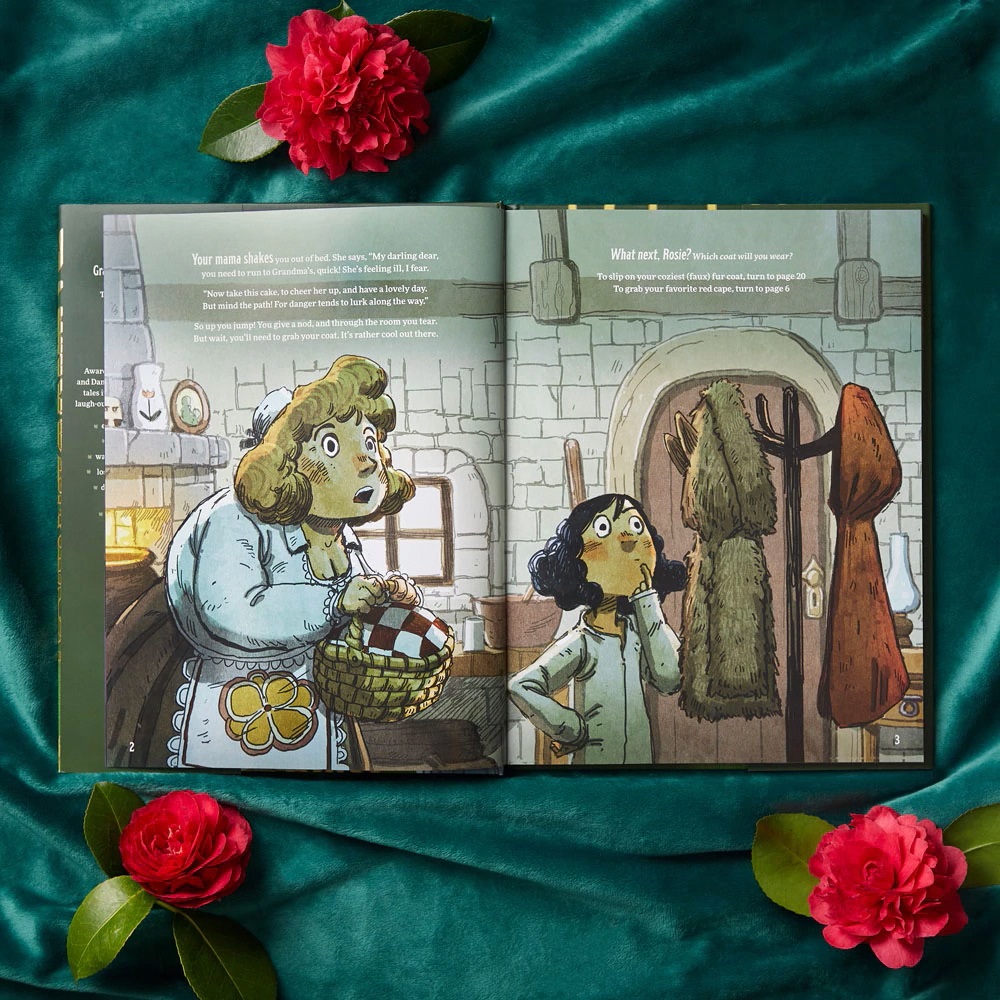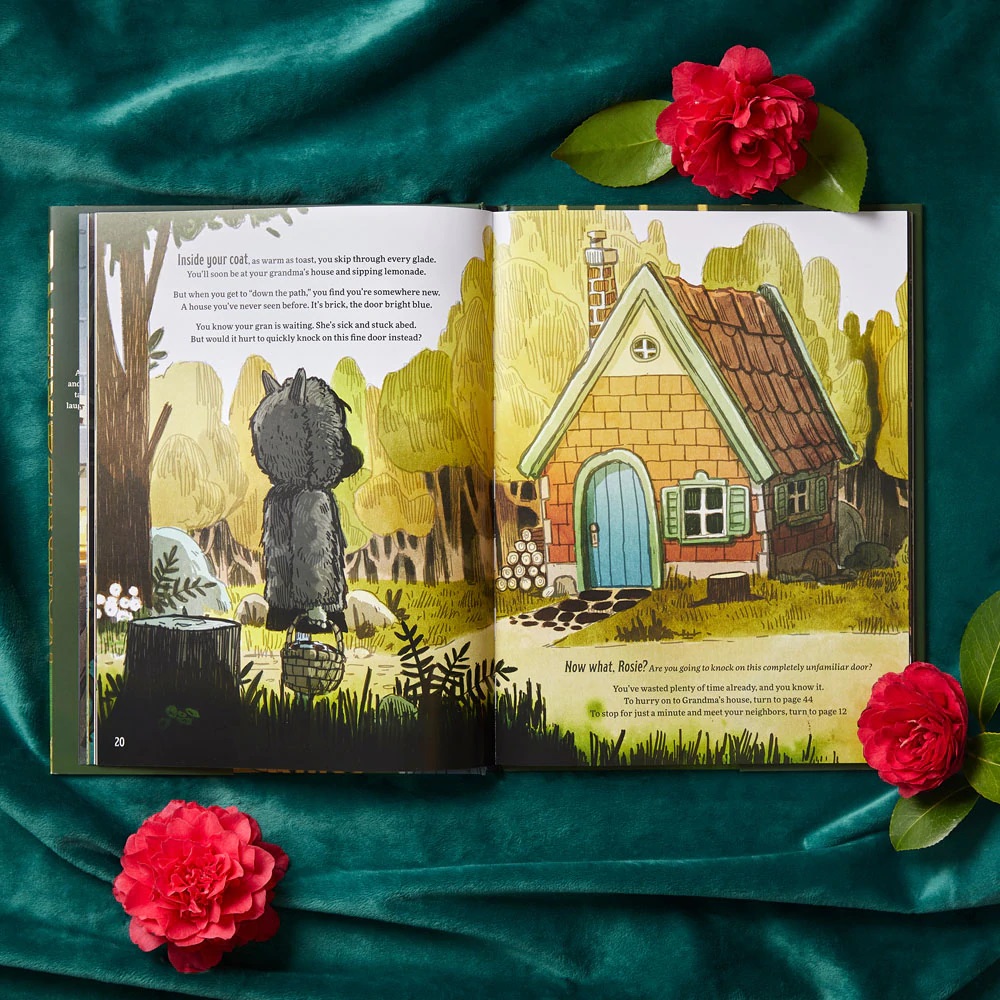 ---
Listen to Laurel Snyder talking with TeachingBooks about creating Endlessly Ever After: Pick YOUR Path to Countless Fairy Tale Endings. You can click the player below or experience the recording on TeachingBooks, where you can read along as you listen, and also translate the text to another language.
---
Invitation to Imagine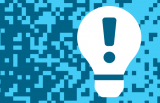 TeachingBooks asks each author or illustrator on our Virtual Book Tour to share a writing prompt, a drawing exercise, or just an interesting question to spark curiosity and creativity. Enjoy the following activity contributed by Laurel Snyder.
Imagination Activity with Laurel Snyder
Anyone can make their own fractured fairy tale, and it's easy! All you have to do is take a story that you already know, and change the main character! But once you've done that, try to figure out what else might need to change in the story as a result. What if Sleeping Beauty was Sleeping ANGRY? What if The Three Little Pigs were The Three Little ROBOTS? Go wild and see where your main character takes you!

---
Finish This Sentence . . . with Laurel Snyder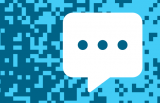 As part of our Virtual Book Tour, TeachingBooks asks authors and illustrators to complete short sentence prompts. Enjoy Laurel Snyder's response.
"Where I work is…"
I am lucky enough to have my very own room to write in, and as you might expect, I have a big messy desk in it.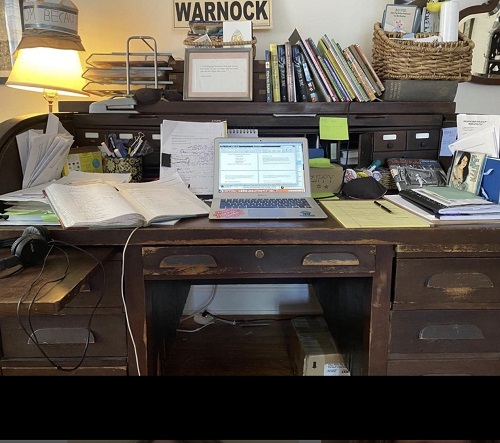 But guess what else I've filled my office with? TOYS! I know it sounds funny, but I feel like it's very important to keep playing like a kid if I want to write for kids, so I often use my art supplies or my dollhouse or my Legos to help me write a book. Here'a a picture of a scene I set up in my dollhouse, for an upcoming book about a girl who is studying for her bat mitzvah.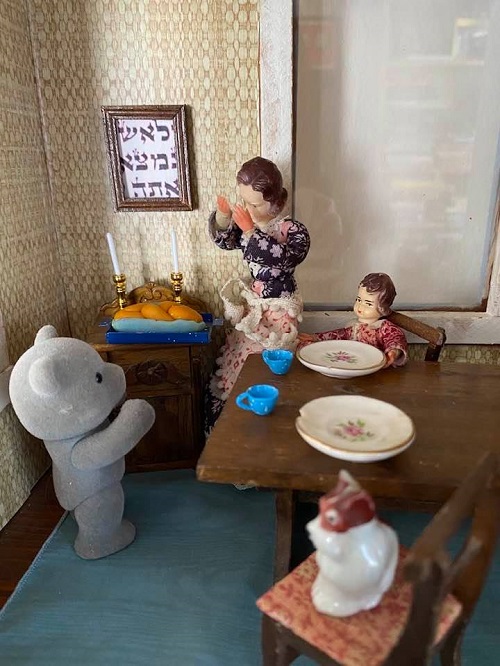 And here's my cat, Eddie, who likes to invade the dollhouse!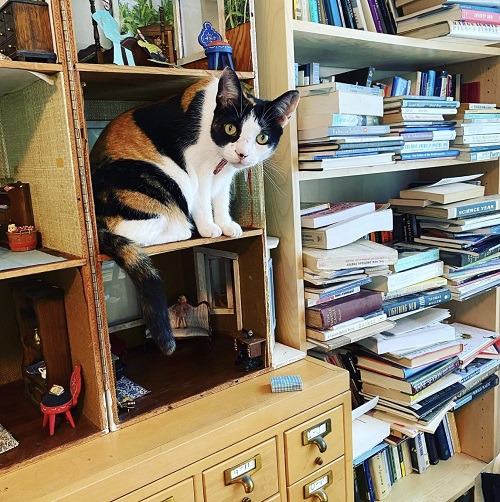 ---
Thank you!
To wrap up this Virtual Book Tour, we thank Laurel Snyder for signing a book for all of us.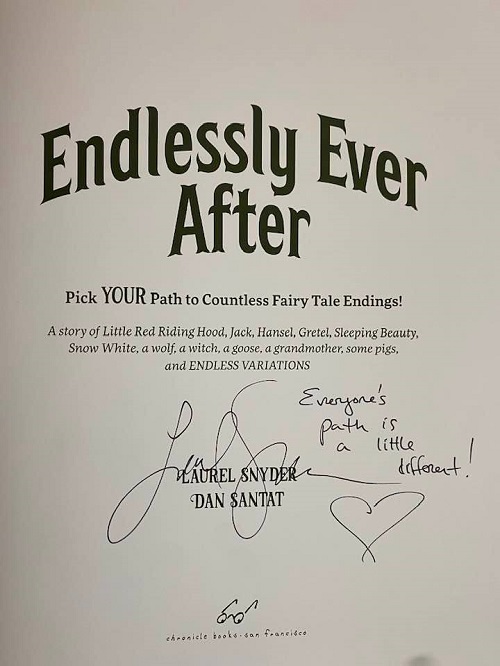 ---
More Connections to Laurel Snyder and Endlessly Ever After: Pick YOUR Path to Countless Fairy Tale Endings
---
Explore all of the titles featured in the TeachingBooks Virtual Book Tour: one link with author interviews, lesson plans, activities, and more!
All text and images are courtesy of Laurel Snyder, Dan Santat, and Chronicle Books and may not be used without expressed written consent.