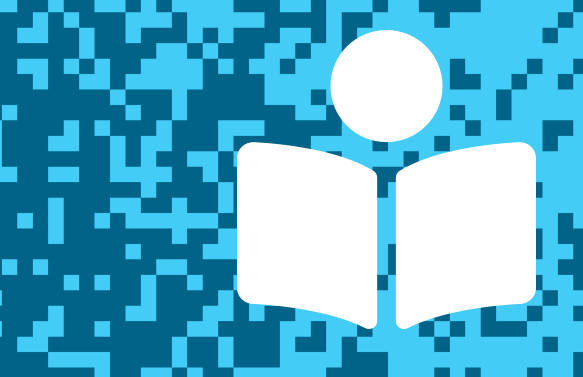 In this post, we feature author David Barclay Moore, whose previous titles include The Stars Beneath Our Feet, which received the Coretta Scott King–John Steptoe Award for New Talent, among many other honors. You can hear him speak about his new picture book, Carrimebac, the Town that Walked, and try his "invitation to imagine" activity. You'll also find other resources to explore. Thanks for joining us, and let us know what you think in the comments below!
---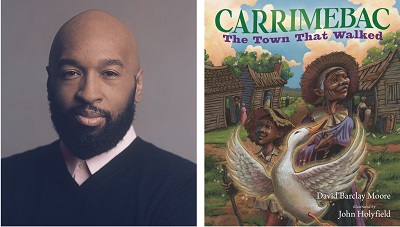 Written by David Barclay Moore and illustrated by John Holyfield
Published by Candlewick Press
Release date: March 8, 2022
The Civil War may be over, but times are not substantially improved for the freed Black citizens of Walkerton, Georgia, who are shunned by the white folks of the surrounding towns. One day, though, ol' Rootilla Redgums and her grandson, Julius Jefferson, arrive. Rootilla teaches the citizens of Walkerton how to make all sorts of beautiful things, and the white people can't get enough. But some aren't so happy. When a hooded mob threatens to burn down the town, Julius and Rootilla must work wonders to protect Walkerton and its people—even if it means moving heaven and earth itself. With cinematic illustrations by John Holyfield, this original tale of Black endurance draws on the rhythms and traditions of African American storytelling to open a powerful window into the past.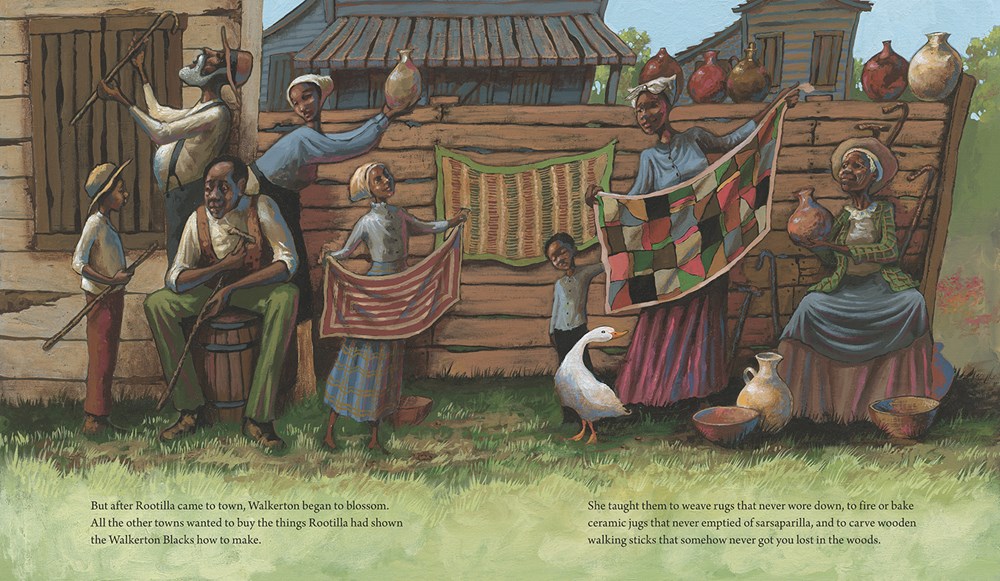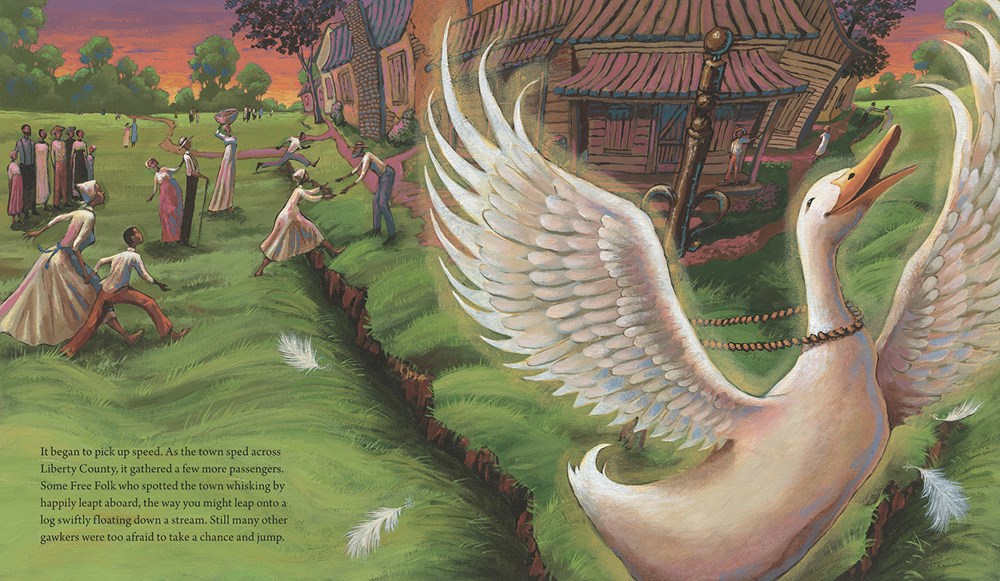 ---
Listen to David Barclay Moore talking with TeachingBooks about creating Carrimebac, the Town that Walked. You can click the player below or experience the recording on TeachingBooks, where you can read along as you listen, and also translate the text to another language.
---
Invitation to Imagine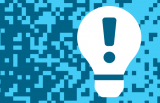 TeachingBooks asks each author or illustrator on our Virtual Book Tour to share a writing prompt, a drawing exercise, or just an interesting question to spark curiosity and creativity. Enjoy the following activity contributed by David Barclay Moore.
Imagination Activity with David Barclay Moore
Carrimebac, the Town that Walked features a feisty little duck named Woody. Ducks are types of water birds born from eggs. I want you to put yourself in Woody's shoes (so to speak). Use your imagination and describe what it was like for Woody before he was born, when he was growing inside of his egg. What would life inside of an egg be like? What could you see, hear, or smell? How would you feel? Be creative!
---
Finish This Sentence . . . with David Barclay Moore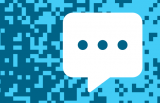 As part of our Virtual Book Tour, TeachingBooks asks authors and illustrators to complete short sentence prompts. Enjoy David Barclay Moore's response.
"A surprising thing that helps me work is…"
Several things can help me write if I'm feeling stuck. One thing is a nice long walk through nature or a park. Another thing is music. For me, it seems like classical music or instrumental jazz played at low volumes can tug at my imagination. Beethoven and Eric Dolphy are good choices. Most of all, the music should not have any words, which can distract me.
"Where I work is…"
Here is a photo of my writing desk and office in Los Angeles.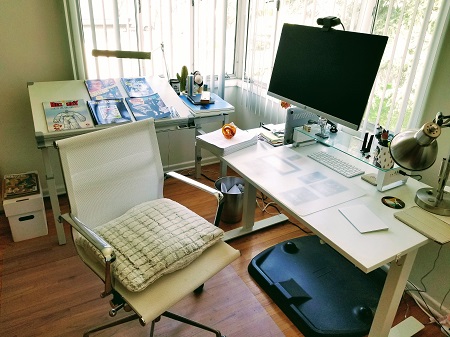 "I hope my book encourages readers to think about…"
I hope that Carrimebac encourages readers to think about lots of things, particularly about the connection between fear and hatred and how fearing others can actually lead to hatred. Often, what we don't understand, we grow afraid of, and eventually we dislike. I also hope readers choose to NOT be like the "Fearful Folks" depicted in my story. We can be better. Courage!
---
Thank you!
To wrap up this Virtual Book Tour, we thank David Barclay Moore for signing a book for all of us.
---
More Connections to David Barclay Moore and Cress Watercress
---
Explore all of the titles featured in the TeachingBooks Virtual Book Tour: one link with author interviews, lesson plans, activities, and more!
Author photo by Timothy Greenfield-Sanders. All other text and images are courtesy of David Barclay Moore, David Litchefield, and Candlewick Press and may not be used without expressed written consent.