From Teaching to Writing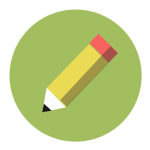 TeachingBooks asks each author or illustrator to reflect on their journey from teaching to writing. Enjoy the following from Peter Kahn.
I have been a high school English teacher since 1994 at Oak Park/River Forest High School (an "urban-suburban" public school of 3400 students). Respect the Mic: Celebrating 20 Years of Poetry from a Chicagoland High School – which I co-edited with Hanif Abdurraqib, Franny Choi, and a former student, Dan "Sully" Sullivan– is part of my retirement celebration, as this is my final year at OPRFHS.
For many years, the obligatory "poetry unit" was by far my least favorite to teach. I snuck in a bland unit – analyzing Robert Frost and Emily Dickinson, looking for poetic devices, with no original writing by the students. Sensing my lack of enthusiasm and expertise, they complained and fought back. It was a disaster.
Our work teaches the craft of writing and performing original poetry and celebrating student voice.
That changed in 1998 when I invited a former student to help me revamp my approach, including holding poetry slams in my classes. Two of my lowest-performing students won their respective slams and it changed the trajectory of their lives and of my teaching career. In 1999, I founded our Spoken Word Club: the largest school-based club of its kind. In 2001, after the club's profound success, further integration of poetry into my curriculum, and poetry residencies by local poets, I spent two years developing Spoken Word programming in London, England. I worked in over thirty schools in the lowest performing borough in the country and co-founded the London Teenage Poetry Slam. After returning to OPRFHS in 2003, I created a new position: full-time Spoken Word Educator. Our work teaches the craft of writing and performing original poetry and celebrating student voice. It develops written and oral literacy skills, critical thinking, academic self-confidence, and drawing from research on Expressive Writing, has emotional and psychological benefits that translate to better mental and physical health. It's difficult teaching poetry, but teaching poetry is important to help students navigate their often difficult lives.
As Spoken Word Educator, along with an alumni assistant, I conduct two week-long poetry residencies in every freshman English class and one week-long residency in every sophomore English class. These residencies culminate in in-class poetry slams, class-wide semi-finals and then an in-school field trip for class-wide finals. We bring in guest judges and workshop leaders, including my co-editors Franny and Hanif. Our superintendent is a guest judge as well, which speaks to the institutional support we have.
One of our Spoken Word Club mottos, which adorns the back of our t-shirts is, "Poetically Sharing Our Stories Since 1999." We typically create prompts inspired by the work of contemporary poets who write personal narratives. From these poems, we create room for students to see their own lived experiences and then write about them in the first person. The work is often raw and visceral, but we push the importance of craft as well. The combination of writing and then sharing their poems aloud has a unique community-building and healing power.
Our work has been featured in the documentary Louder Than a Bomb and in Steve James's Starz docu-series America to Me. Another of our mottos is "respect the mic" and our students live by it. Our graduates have earned college scholarships because of poetry, MFA's in Creative Writing, as well as law and business degrees, and soon, medical degrees. Most importantly, poetry has kept some students from dropping out of high school. Parents have even told me on multiple occasions that poetry saved their children's lives. Spoken Word poetry needs to be more prevalently featured in middle and high schools, especially where students deal with more than their fair share of "background noise." Respect the Mic is the perfect vehicle.
I contend that getting students to write poetry about what they're struggling with is a way to help lower their background noise.
While I understand that we're not trained as social workers, I also came to the realization that if we are going to teach the "whole child" and not just a subject, we need to help our students contend with elements of their lives that may distract them from academics, in the least, or lead to their early deaths, at the extreme (per the Adverse Childhood Experiences study). I thought of the idea of "background noise," that we all contend with, but which is "on 10" for some students making it impossible for them to concentrate on learning. I contend that getting students to write poetry about what they're struggling with is a way to help lower their background noise. It's a way of helping our students heal, survive, and flourish. We can't let poetry take a backseat to more easily "testable/measurable" classroom pursuits. If we truly care about our students, it's a no-brainer.
Respect the Mic is comprised of 76 poems written by current and former students including song writer, Kara Jackson–Amanda Gorman's National Youth Poet Laureate peer–who just signed to September Records; National Student Poets Natalie Richardson (2012) and RC Davis (2021); NBA and Dancing with the Stars champion, Iman Shumpert; Nova Venerable from the Louder than a Bomb documentary; and, comedian Langston Kerman (Insecure, South Side, The Boys, Bust Down). There's also prose from Pulitzer Prize-winner Tyehimba Jess and my co-editors. Kirkus calls the collection, "Electric and expansive" and we have ten poems in the December issue of Poetry magazine.
One of the main goals of creating Respect the Mic is to, in the least, provide a resource that will encourage and embolden English teachers to incorporate more compelling poetry into their curriculum and to start a Spoken Word Club at their school. The more radical push is to encourage English departments/schools to adopt the "Oak Park Model" to infuse poetry writing and recitation throughout their schools to better engage and motivate students to express themselves, to develop their writing craft, to read more contemporary poetry (particularly by writers of color), and to develop their public speaking skills. The anthology's free website– https://spokenword.oprfhs.org/— contains all sorts of additional materials for teachers to use and for students to relish.
I have seen our Spoken Word program change the lives of those involved, sometimes in remarkable, life-changing ways. I hope that through this new anthology, we can promote the Oak Park model by giving educators the tools to nourish their students with poetry and teach them to respect the mic.
---
Books and Resources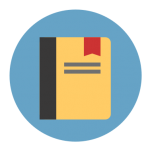 TeachingBooks personalizes connections to books and authors. Enjoy the following on Peter Kahn and the books she's created.
Listen to Peter Kahn talking with TeachingBooks about the backstory for putting together Respect the Mic. You can click the player below or experience the recording on TeachingBooks, where you can read along as you listen, and also translate the text to another language.
---
Explore all of the For Teachers, By Teachers blog posts.
Special thanks to Peter Kahn and Penguin for their support of this post. All text and images are courtesy of Peter Kahn and Penguin, and may not be used without expressed written consent.