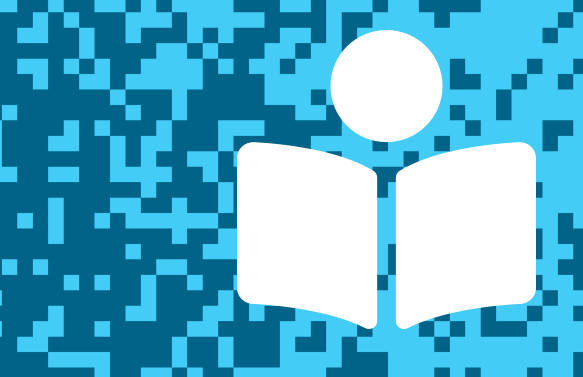 In this post, we feature Elisa Sabatinelli, a debut children's book author, and Iacopo Bruno, illustrator of previous titles including the Texas Bluebonnet Award-winning title Sergeant Reckless: The True Story of the Little Horse Who Became a Hero. You can hear them speak about their new title, The Secret of the Magic Pearl, and try their "invitation to imagine" activities. You'll also find other resources to explore. Thanks for joining us, and let us know what you think in the comments below!
---

Written by Elisa Sabatinelli, illustrated by Iacopo Bruno, and translated by Christopher Turner
Published by Red Comet Press
Release date: October 12, 2021
Hector lives with his family at the Marina in an Italian coastal town where they organize tourist expeditions to explore the many wonders of the sea. Hector's dream is to become a deep-sea diver, just like his father. Then, one day, an unscrupulous entrepreneur opens a much newer center next door, forcing them to close their business. This man has a single purpose: to find the legendary Pearl in order to sell it and make money. Hector decides to find a way to thwart the plan and save what matters most to him: the sea, his family, and his dream. Illustrated with luminous images of land and sea, this captivating, mysterious adventure story encourages readers to celebrate the vast beauty of the ocean and to cherish what they value most.
The only story we were sure was true was the one about the Pearl.

From The Secret of the Magic Pearl, written by Elisa Sabatinelli and illustrated by Iacopo Bruno.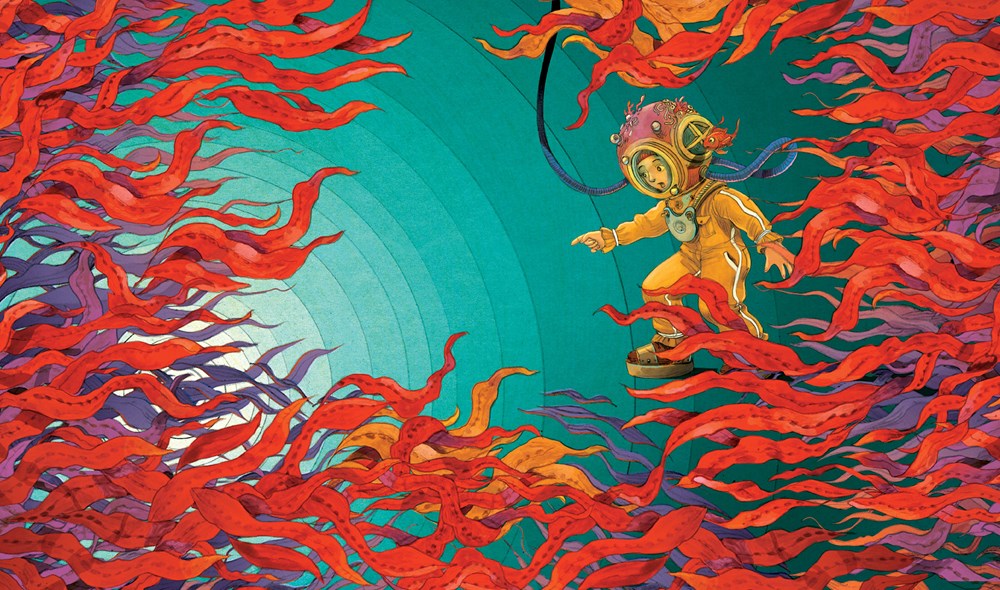 ---
Listen to Elisa Sabatinelli and Iacopo Bruno talking with TeachingBooks about creating The Secret of the Magic Pearl. You can click the player below or experience the recording on TeachingBooks, where you can read along as you listen, and also translate the text to another language.
---
Invitation to Imagine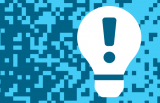 TeachingBooks asks each author or illustrator on our Virtual Book Tour to share a writing prompt, a drawing exercise, or just an interesting question to spark curiosity and creativity. Enjoy the following activities contributed by Elisa Sabatinelli and Iacopo Bruno.
Imagination Activity with Elisa Sabatinelli
When I write, I always begin from an object, never from a feeling. So what I'd suggest is to take the first object you have in front of you, and put it in a place where it doesn't belong. For example: a painting in a bathroom. What is a painting doing in a bathroom? Another tip is to look for the significance of the object in history or in other cultures. This exercise can give you more details (sometimes also strange stories), and you can use this information to open your mind even more.
Imagination Activity with Iacopo Bruno
Choose a favorite toy or object in your home that you are particularly fond of, and use it as a model. Draw it using the drawing or painting technique you prefer. When you have finished your drawing, try searching online for images of the object that you have drawn, and choose another version of the object that you would like to draw again. Compare the drawings you have made (your favorite object and the one you found online), decide which drawing you prefer, and write notes to explain why you like it best. I always do a lot of research before drawing. For example, if I have to draw a chair, even if it isn't the main image in an illustration, I almost never rely on my memory. I always like to be surprised by a chair that I haven't seen before: a school chair, an office chair, a house chair, a king's chair, or a lumberjack's chair!
---
Finish This Sentence . . . with Elisa Sabatinelli and Iacopo Bruno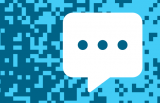 As part of our Virtual Book Tour, TeachingBooks asks authors and illustrators to complete short sentence prompts. Enjoy Elisa Sabatinelli and Iacopo Bruno's responses.
"My favorite books as a child were…"
My favorite books as a child were: Anne of Green Gables by Lucy Maud Montgomery (I read it several times and I always found, in the main character, a friend to walk with and an incredible inspiration to be); Ascolta il mio cuore by Bianca Pitzorno (she is my favorite Italian writer: I was, and I still am, a great fan of her!); all the books by Roald Dahl (what fantastic worlds he was capable to create!). Finally, although I'm not a great fan of book series in general, I read almost all the books of The Famous Five by Enid Blyton. —Elisa Sabatinelli
"I knew I would be a writer when…"
I knew I would be a writer when I was eight years old, and I bought a notebook to write my poems. I still remember the cover of the notebook. My first poem was about a rose, and it was very dark and romantic. Since then, I have tried to express myself in many ways: Theater (a total failure); painting (I'm not able, even now, to draw a simple cat); music (I played clarinet in the Conservatorio Musicale for almost 10 years but it was not my cup of tea); Fashion (I dress as strangely as I can with a multicolor style like a Gauguin painting but never found myself as a fashion girl). Finally, I discovered that writing was the only artistic expression that I can handle, and I was also a very dedicated reader. I remember reading under my bed covers with a light when I was a young girl. Reading and writing are the most powerful powers I have, and we don't need too many tools to do them — just to be open to the possibilities of the imagination.— Elisa Sabatinelli
"You may not know that I can…"
Draw anything. This is a superpower for me. This is my superpower because it allows me to understand the world around me much better. —Iacopo Bruno
"Where I work is…"
In the city of Milan, in The World of Dot studio, which I founded with my wife Francesca Leoneschi. There are 9 of us in the studio between graphic designers, calligraphers and illustrators and the creative exchange is very intense. —Iacopo Bruno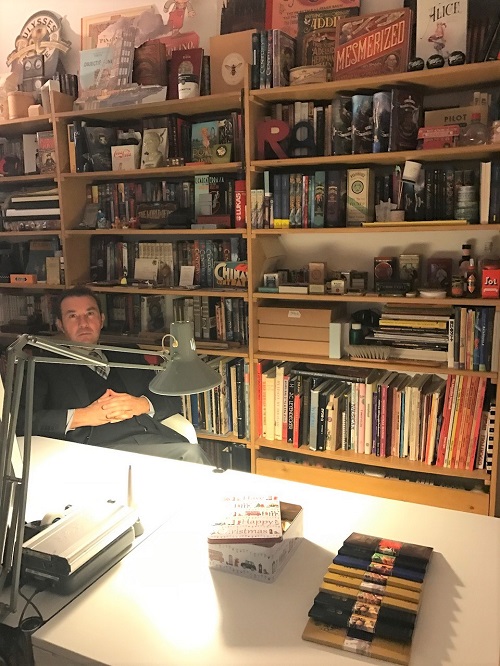 And I work by the sea, in Levanto, in a house I am very attached to, from where I can see the sea. My wife and I have a studio in the attic which is very bright and surrounded by swallows and seagulls. It is the place where I rest and recharge everything. Of course, as soon as we can, we take out a boat in search of dolphins, which is our favorite activity. —Iacopo Bruno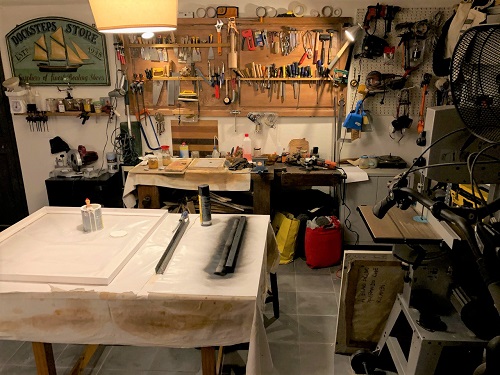 ---
More Connections to Elisa Sabatinelli, Iacopo Bruno, and The Secret of the Magic Pearl
---
Explore all of the titles featured in the TeachingBooks Virtual Book Tour: one link with author interviews, lesson plans, activities, and more!
All other text and images are courtesy of Elisa Sabatinelli, Iacopo Bruno, and Red Comet Press and may not be used without expressed written consent.