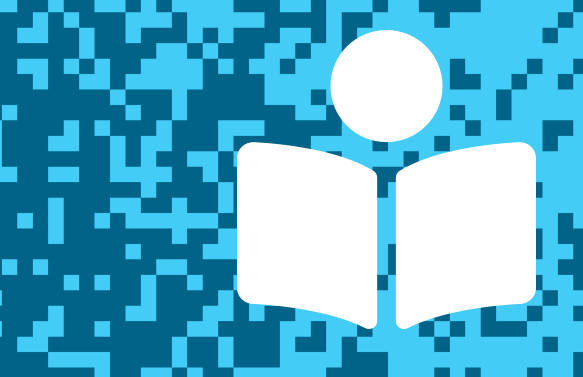 In this post, we feature author Aimee Lucido, whose previous titles include Emmy in the Key of Code, a 2020 NCTE Notable Verse Novel. You can hear her speak about her new novel, Recipe for Disaster, and try her "invitation to imagine" activity. You'll also find other resources to explore. Thanks for joining us, and let us know what you think in the comments below!
---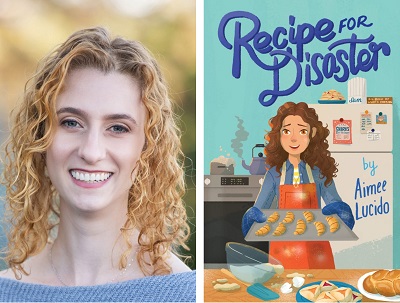 Written by Aimee Lucido
Published by Versify, an imprint of Houghton Mifflin Harcourt
Release date: September 14, 2021
Hannah Malfa-Adler is Jew . . . ish. Not that she really thinks about it. She'd prefer to focus on her favorite pastime: baking delicious food! But when her best friend has a beyond-awesome Bat Mitzvah, Hannah starts to feel a little left out. Despite her parents' firm no, Hannah knows that if she can learn enough about her own faith, she can convince her friends that the party is still in motion. As the secrets mount, a few are bound to explode. When they do, Hannah learns that being Jewish isn't about having a big party and a fancy dress and a first kiss; it's about actually being Jewish. Poetry, prose, and recipes create a delicious mix in this heartfelt middle-school story about family secrets, friendship drama, and giving yourself permission to shape your own identity.
From Recipe for Disaster, written by Aimee Lucido.

Mom never talks about Jewish stuff, and she doesn't like it when Grandma Mimi does either, so anything I do know about the Jewish side of my family, I learned through TV, social studies, and, of course, Shira.

Read a longer excerpt from Recipe for Disaster, written by Aimee Lucido.
---
Listen to Aimee Lucido talking with TeachingBooks about creating Recipe for Disaster. You can click the player below or experience the recording on TeachingBooks, where you can read along as you listen, and also translate the text to another language.
---
Invitation to Imagine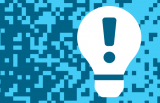 TeachingBooks asks each author or illustrator on our Virtual Book Tour to share a writing prompt, a drawing exercise, or just an interesting question to spark curiosity and creativity. Enjoy the following activity contributed by Aimee Lucido.
Imagination Activity with Aimee Lucido
In Recipe for Disater, Hannah likes to make up recipes for everyday concepts: apologies, friendships, even people! So, choose someone in your life, and write their recipe. It could be a friend, a loved one, yourself, or even your pet. Think about the things they're made of and what makes them them.
---
Finish This Sentence . . . with Aimee Lucido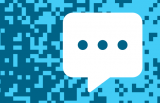 As part of our Virtual Book Tour, TeachingBooks asks authors and illustrators to complete short sentence prompts. Enjoy Aimee Lucido's response.
"You may not know that I can…"
You may not know that I can make crossword puzzles! This is something I've been doing for ten years, and I get them published all over the place: The New York Times, The New Yorker, your Crosswords With Friends app, and many others. Making puzzles is hard, though often in a different way from what people expect, and it's absolutely something you could learn how to do, too. I even have software that helps me!
"I hope my book may encourage readers to think about…"
I hope that my book may encourage readers to think about how we give ourselves permission to be the person that we want to be. This permission can come in so many forms: religion, gender, the classes we take in school, even something as simple as what we call ourselves. When we're young, we often look to our parents and family and teachers to give us permission on everything, but growing up is about giving ourselves permission when no one else will.
---
Thank you!
To wrap up this Virtual Book Tour, we thank Aimee Lucido for signing a book for all of us.
---
More Connections to Aimee Lucido and Recipe for Disaster
---
Explore all of the titles featured in the TeachingBooks Virtual Book Tour: one link with author interviews, lesson plans, activities, and more!
Author photo by Nina Pomeroy. All other text and images are courtesy of Amy Lucido and Houghton Mifflin Harcourt and may not be used without expressed written consent.