From Teaching to Writing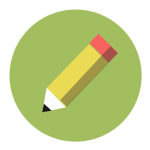 TeachingBooks asks each author or illustrator to reflect on their journey from teaching to writing. Enjoy the following from Lynne Kelly.
When I started writing, I'd been teaching for a few years in a special education resource room. I'd always loved books, but I was working with students who didn't like to read. Reading hadn't been an enjoyable experience for them, at least not for a long time. For my students, reading meant struggle, frustration, and embarrassment. Our goal for the school year, on paper, was to get their reading skills up to grade level. I had other goals that weren't so objectively measurable; I wanted these kids to have fun reading.
Because the reading levels in the class ranged from kindergarten through third grade, I had each student choose a book to read and discuss with me, rather than doing whole-group lessons about one book. The class period started with the group all together, for mini lessons about skills every reader needs. We'd spend a few minutes discussing how to choose a just-right book or what to do when you don't understand what you've read, for example. Then the students would scatter and find a place to read the book they'd selected, and I'd make my rounds to conference with each student about their reading. I loved introducing students to some of my favorite books and discovering new favorites with them.
If our time together taught these reluctant readers to enjoy reading, that's my greatest accomplishment as a teacher.
Through read-alouds, we did get to enjoy some stories together. I don't know how many Margaret Peterson Haddix books I read to the students, but they were always ready for more. I knew by their faces and the pleas for "just one more chapter" that they loved the reading experience. If our time together taught these reluctant readers to enjoy reading, that's my greatest accomplishment as a teacher.
I got the idea for my first novel, Chained, after hearing that a captured elephant calf will struggle at first to break free from its ropes or chains. But when it finally gives up, it gives up forever. Decades later, that same rope or chain still holds the elephant in place because it doesn't know it could easily break free; having failed before, the elephant won't try again. At first, I was thinking I'd like to write a story about a captive elephant and read it to my students. As much as I love elephants, this is one way we shouldn't emulate them (if they really do give up forever after failing at something).
As I wrote that first book, one chapter at a time, I thought about what would keep my students turning pages.
I kept thinking about this story, and started thinking maybe it would have a broader appeal than just my classroom. I'd never thought about being an author and didn't know how to go about writing a book and getting it published, but I'd figure that out. (Neither teaching nor sign language interpreting had been part of my plan either, but those were two careers I'd taken on. I found that I'm good at discovering new skills and interests by stumbling into them.) I was in the right place at the right time to turn an idea into a book. With bookshelves along every wall of the classroom, I was literally surrounded by children's literature. The readers I taught were the age of the characters I'd create. As I wrote that first book, one chapter at a time, I thought about what would keep my students turning pages.
Even though it was a lot of work and took a lot of time—six years from idea to publication—I found that I enjoyed the writing journey. I knew I wanted to write more stories. Teaching and planning lessons for special education students didn't allow for much writing time, especially for someone who's naturally unorganized, so I decided to leave teaching. Sign language interpreting had become a weekly job during my teaching years. I went back to interpreting more regularly, since it's the kind of job that's over when the assignment is over—nothing to bring home and grade or plan. It wasn't an easy decision to leave teaching; I knew I would miss working with these students. Then it hit me that I'd still be connecting with readers, though in a different way, and hopefully would reach a larger audience.
Fast-forward to an idea about another large mammal, which led to Song for a Whale. This story is based on the lonely whale, or the 52 hertz whale, who sings at a frequency too high for other whales to hear. My character Iris is the only Deaf student at her school. When she learns about the lonely whale, she feels like she understands the song he's singing.
In coming up with Iris's character, I thought back to the students I'd worked with, both as a teacher and as an interpreter. My first interpreting jobs were with elementary school students, like Iris. She isn't based on one person, but has qualities of many students I knew—funny, smart, compassionate, yet also angry and frustrated because of communication barriers and isolation. Like the lonely whale, Iris is surrounded by others yet still alone.
The best part of the author life is getting to visit readers during school visits and talk about reading, books, research, and the writing process. I'm so thankful for my teaching years, since I worked with great kids, discovered and rediscovered favorite books, and started writing my own books. I hope to continue connecting with readers through a shared love of stories.
---
Books and Resources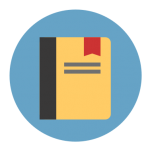 TeachingBooks personalizes connections to books and authors. Enjoy the following on Lynne Kelly and the books she's created.
Listen to Lynne Kelly talking with TeachingBooks about the backstory for writing Song for a Whale. You can click the player below or experience the recording on TeachingBooks, where you can read along as you listen, and also translate the text to another language.
---
Explore all of the For Teachers, By Teachers blog posts.
Special thanks to Lynne Kelly and Random House for their support of this post. All text and images are courtesy of Lynne Kelly and Random House, and may not be used without expressed written consent.