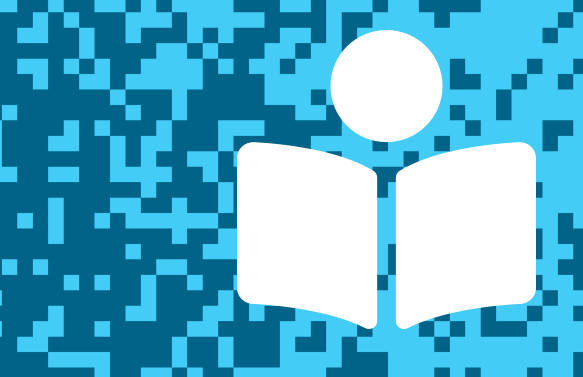 In this post, we feature multi-award-winning author Sharon Flake, whose beloved titles include The Skin I'm In. You can hear her speak about her new novel, The Life I'm In, and try her "invitation to imagine" activity. You'll also find other resources to explore. Thanks for joining us, and let us know what you think in the comments below!
---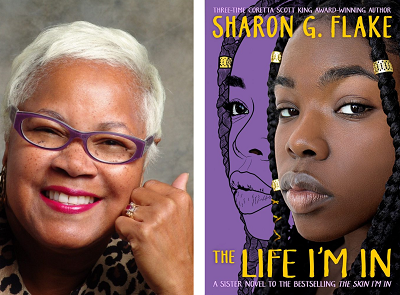 Written by Sharon Flake
Published by Scholastic Press, an imprint of Scholastic, Inc.
Release date: January 5, 2021
In The Skin I'm In, readers saw into the life of Maleeka Madison. For decades fans have wanted to know the fate of the bully who made Maleeka's life miserable, Char. Now, The Life I'm In follows that bully, Charlese Jones, who speaks the truths many girls face, offering insight to some of the causes and conditions that make a bully. Turned out of the only home she has known, Char boards a bus to nowhere where she is lured into the dangerous web of human trafficking. While Char might be frightened, she remains strong and determined to bring herself and her fellow victims out of the dark and back into the light, reminding us why compassion is a powerful cure to the ills of the world. Sharon Flake offers readers another timely and radical story of a girl on the brink and how her choices will lead her to either fall, or fly.
From The Life I'm In, by Sharon Flake

Maybe I was born bad. Some people are, you know.

Read a longer excerpt from The Life I'm In, by Sharon Flake.
---
Listen to Sharon Flake talking with TeachingBooks about creating The Life I'm In. You can click the player below or experience the recording on TeachingBooks, where you can read along as you listen, and also translate the text to another language.
---
Invitation to Imagine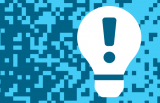 TeachingBooks asks each author or illustrator on our Virtual Book Tour to share a writing prompt, a drawing exercise, or just an interesting question to spark curiosity and creativity. Enjoy the following activity contributed by Sharon Flake.
Imagination Activity with Sharon Flake
Pretend you somehow landed on another planet. You need the people who live there to know who you are, that you have come in peace and do not speak their language. What five things have you packed and carried on your journey that will enable you to communicate these ideas. Cell phones and computers do not work on this planet.
---
Finish This Sentence . . . with Sharon Flake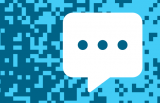 As part of our Virtual Book Tour, TeachingBooks asks authors and illustrators to complete short sentence prompts. Enjoy Sharon Flake's response.
"What helps me work…"
When I can't figure out the next steps in my novel, I go for a walk or a relaxing drive. The motion calms my brain, I believe, or perhaps it just distracts me. Often, the ideas flow quickly, which is why I make certain to carry a pencil and notebook along. But at times, I may have to walk or drive a while to shake those ideas loose. Usually, I am happy with the results of my efforts and more chilled out afterward.
"While working on this latest project, I was surprised to learn that…"
While working on this latest project, I was surprised to discover that three of my characters had unfinished business. Each of them appeared in my novel, The Skin I'm In. In that book, hurt feelings and lots of distrust fractured the relationships. The Life I'm In gave me the opportunity to address those issues, as well as other topics including second chances, forgiveness and redemption, as well as human trafficking.
"I hope that my book may encourage readers to think about…"
I hope that my book may encourage readers to think about a time when they strayed too far from home (figuratively and literally) and, as a result, needed a second chance, forgiveness, or redemption.
---
Thank you!
To wrap up this Virtual Book Tour, we thank Sharon Flake for signing a book for all of us.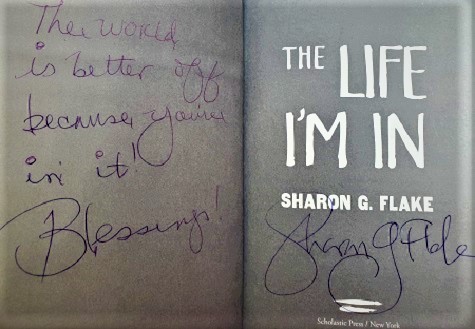 ---
More Connections to Sharon Flake and The Life I'm In
---
Explore all of the titles featured in the TeachingBooks Virtual Book Tour: one link with author interviews, lesson plans, activities, and more!
All text and images are courtesy of Sharon Flake and Scholastic, Inc. and may not be used without expressed written consent.