From Teaching to Writing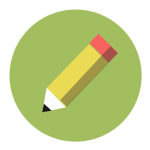 TeachingBooks asks each author or illustrator to reflect on their journey from teaching to writing. Enjoy the following from Kate Messner.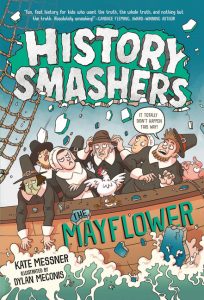 When I visit schools and libraries to talk with kids about books and writing, one question almost always comes up: Did you always want to be a writer when you grew up?
It surprises kids when I tell them no. When I was a kid, I had thoughts of being a marine biologist or a courtroom lawyer, but not a writer. It wasn't that I didn't like to write. I loved writing stories and poems from the time I could hold a pencil, but when I was in elementary school, it never occurred to me that being an author was a job you could choose. I knew that authors existed, of course – Beverly Cleary and Judy Blume were my favorites – but I always envisioned them as some sort of magical beings who sent books down from castles or something. Not as regular people like me, who just loved telling stories.
Even when I visited my high school guidance counselor to talk about college plans, a career as an author never entered my mind. I told him I liked to write, and he said I'd make a good journalist, so that was what I studied at Syracuse University's Newhouse School. After I graduated, I spent seven years as a TV news reporter and producer before I went back to school to be a teacher and took a job teaching ELA to lively, wonderful seventh graders. It was there, in my seventh grade classroom, alongside my students, that I rediscovered how much I loved crafting fiction. I also learned something that changed the way I wrote and the way I taught.
It was empowering for my students to see me struggle with a revision and to be able to offer helpful feedback.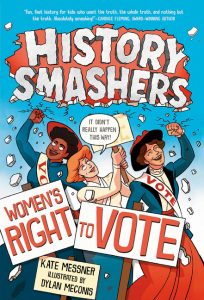 Writing alongside our students makes us better at both writing and teaching. When I started working on pieces of writing that mattered deeply to me, and when I began sharing those drafts with my students, our whole classroom mood changed. I'd put a chapter of my historical novel draft up on the white board and share how I'd struggled to revise a scene at home the night before. My students listened, asked questions, and made suggestions. Suddenly, the dynamic of our classroom shifted. It was no longer just some kids with a teacher explaining how to write a thesis statement or include dialogue in a narrative. We were a community – a team of writers who discussed craft together, took risks, supported one another, and tried new things. It was empowering for my students to see me struggle with a revision and to be able to offer helpful feedback. That nudged them to open up as writers, to take more risks with their own work, and to find the courage to share their writing with classmates.
My first six books were written and published while I was a full-time classroom teacher, writing in the margins of my day, usually from about 9pm to 11pm, after my kids went to bed. In 2012, I transitioned to life as a full-time writer, a decision that would have been heartbreaking if I didn't know I'd still be able to spend time working with kids in school presentations and writing workshops. I'll always be a teacher at heart, and I'll always be grateful to the students I was lucky enough to teach. Sometimes in interviews, people ask how I manage to hit that perfect middle school voice with my novels, and I explain that it's because I still have the voices of more than a thousand seventh graders living in my head – those amazing kids who sat in my classroom and taught me about the magic that happens when we write together, side by side.
---
Books and Resources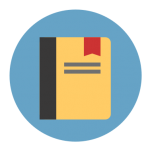 TeachingBooks personalizes connections to books and authors. Enjoy the following on Kate Messner and the books she's created.
Listen to Kate Messner talking with TeachingBooks about the backstory for writing History Smashers: The Titanic. You can click the player below or experience the recording on TeachingBooks, where you can read along as you listen, and also translate the text to another language.
---
Explore all of the For Teachers, By Teachers blog posts.
Special thanks to Kate Messner and Random House for their support of this post. All text and images are courtesy of Kate Messner and Random House, and may not be used without expressed written consent.