From Teaching to Writing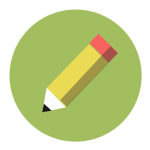 TeachingBooks asks each author or illustrator to reflect on their journey from teaching to writing. Enjoy the following from Suzanne Young.
To them, I'm Mrs. Young. I'm the teacher who assigns too much writing, way too much reading, and occasionally, I'm the one who lets us watch an old episode of Dr. Who in class to show them an impressive character arc.
I was a writer first, I guess. But teaching will always be my passion.
I've been an English teacher for over 15 years. I teach middle school and high school, electives and language arts—creative writing always being a high point in the year.
I was a writer first, I guess. But teaching will always be my passion.
Growing up in Utica, NY, I was an avid reader in a non-reading household. There were no bookshelves there, only a few Reader's Digest on the coffee table, but I loved my school library. I would devour books—the scarier the better, most of the time.
In middle school, I started to write. It began with murder mysteries starring my friends, and slowly they got a little better. My classmates enjoyed them, and my English teachers were delighted, but no one, including me, thought I would become an author.
In fact, when I told my family I'd be going to college for creative writing, they laughed and asked what kind of job that would get me. My response wasn't "a writer." It was "a teacher."
After graduating, that's exactly what I did. I became an English teacher at a tough little school in South Phoenix. My students hated reading; many had been retained from the year before. I quickly realized they'd been taught to hate reading because what they liked, how they felt, never mattered to boards selecting the curriculum.
With the help of an amazing librarian, we started ordering books and magazines. We rewrote the curriculum with them in mind. The biggest problem this caused was that at least once a day, books would disappear from the classroom. Students were taking them home to read, to read ahead, and I just couldn't be mad about that.
That was when I started writing stories again.
After several years, my husband and I decided to move our family to Oregon, and I took a few years off from teaching. It wasn't by choice—I'd applied for jobs in Oregon, but the market was tight. No one was hiring. I missed the classroom desperately. But during this time, a short story I'd been working on got longer until it eventually turned into a novel. I spent the year writing endlessly, having unlocked this part of my skill set.
Eventually, I would go on to sell my first three books to Penguin. My next two to Harper. And up to now, thirteen to Simon and Schuster. And yet, when we decided to move back to Arizona, the first thing I did was apply for another teaching job.
I started at my school in 2012 as a part-time language arts teacher. The atmosphere at the Gilbert school was entirely different from where I began in Phoenix. For starters, the librarian (before she retired) didn't support young adult fiction. She didn't like my books, she banned Harry Potter. I'd gone from an environment where I'd been completely supported by the gatekeeper to reading to someone who didn't love it at all. It was a shock.
That's how I gained their trust, proved what I was about. I loved reading, and given the right environment and options, they could too.
So, I began collecting books and created my own library in the classroom. My publishers helped me fill it out, and at one point, I had close to 500 books lining my shelves, free to borrow to any student, even if they weren't in my class. That's how I gained their trust, proved what I was about. I loved reading, and given the right environment and options, they could too.
It was my senior class of 2014 that began a new phase of teaching for me. There were only twelve students—those who didn't go to early college, and there was no curriculum at all. We ended up developing it together. While we went over grammar and different types of writing, I also decided to give them real world examples of marketing and publishing. I was able to use my resources as an author to get them meetings with a marketing team, to talk with bestselling authors, to lean into the creativity of writing.
We created art, we wrote poetry, at one point we even wrote a book together. We studied literature—whatever we wanted because I only needed to buy twelve books—and we filmed short films based on Frankenstein, Wuthering Heights, and their own original stories.
It was also that year that my book hit the New York Times bestseller list. I didn't expect it—it was actually out of the blue. I was eating lunch alone in my classroom while my students were in an assembly. Just then, I got the call from my agent telling me I'd hit the list. I immediately began crying and ran for the office. I told the principal, and she was thrilled. She made an announcement over the intercom congratulating me.
And just then, the doors to the auditorium swung open and my students came running out. They met me in the hall, some of them crying, and one boy said, "We did it, Mrs. Young! We did it!"
That class is now turning 25 years old and I still know them. In fact, we've kept in touch all these years. They help me create my book trailers, they host my writing events at Changing Hands Bookstore, and they invite me to their graduations and weddings.
I'm still Mrs. Young to them—not even Suzanne. I'm still their English teacher. And that is who I always want to be.
---
Books and Resources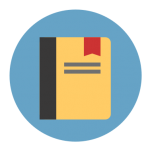 TeachingBooks personalizes connections to books and authors. Enjoy the following on Suzanne Young and the books she's created.
Listen to Suzanne Young talking with TeachingBooks about the backstory for writing Girls with Rebel Souls. You can click the player below or experience the recording on TeachingBooks, where you can read along as you listen, and also translate the text to another language.
---
Explore all of the For Teachers, By Teachers blog posts.
Special thanks to Suzanne Young and Simon & Schuster for their support of this post. All text and images are courtesy of Suzanne Young and Simon & Schuster, and may not be used without expressed written consent.