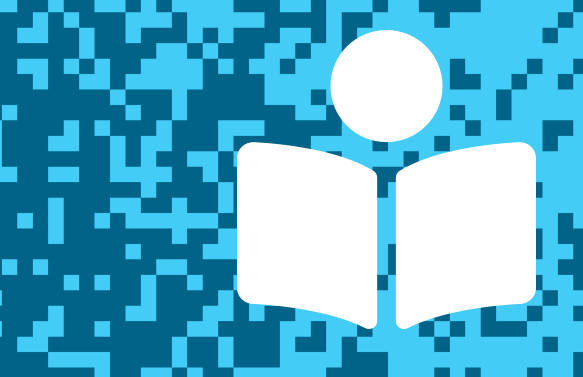 In this post, we feature author Ryan Graudin, whose titles include the novel Wolf by Wolf, and Amie Kaufman, whose popular titles include the books in the Starbound Trilogy. You can hear them speak about the inspiration for their new novel, The World Between Blinks, and try their fun "invitation to imagine" activities. You'll also find other resources to explore. Thanks for joining us, and let us know what you think in the comments below!
---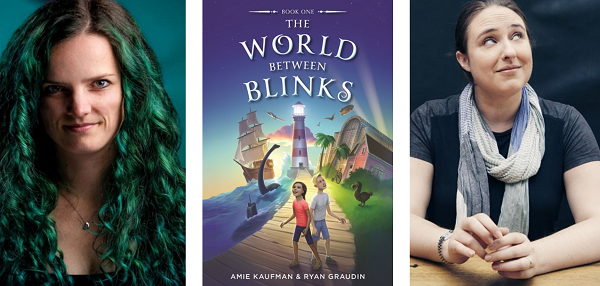 Written by Ryan Graudin and Amie Kaufman
Published by Quill Tree Books, an imprint of HarperCollins Children's Books
Release date: January 5, 2021
Whenever Jake and Marisol get together, adventure follows. They have their late Nana to thank for that. Her epic trips and treasure hunts were legendary. With the whole family reuniting for one last summer vacation at Nana's home, the cousins are prepared for an extraordinary trip of their own. Following a map Nana left behind, Jake and Marisol sneak out to a nearby lighthouse—then accidentally slip into another world!
The World Between Blinks is a magical place, where all sorts of lost things and people wind up. Everywhere they turn, the cousins find real mysteries from history and a few they thought were just myths, from pilot Amelia Earhart to the fabled city of Atlantis. But the man who holds the key to Jake and Marisol's journey home doesn't want to be found, and if the cousins don't catch him fast, they could end up lost in this world forever. This first book in an exciting, fast-paced fantasy adventure series explores history, myths, grief, loss, and the bonds of family.
From The World Between Blinks:

The World Between Blinks is always there. . . It is the place you glimpse out of the corner of your eye, reflected in the rain puddles and car windows. Blink. There and gone.

Read a longer excerpt from The World Between Blinks, by Ryan Graudin and Amie Kaufman.
---
Listen to Ryan Graudin and Amie Kaufman talking with TeachingBooks about creating The World Between Blinks. You can click the player below or experience the recording on TeachingBooks, where you can read along as you listen, and also translate the text to another language.
---
Invitation to Imagine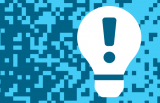 TeachingBooks asks each author or illustrator on our Virtual Book Tour to share a writing prompt, a drawing exercise, or just an interesting question to spark curiosity and creativity. Enjoy the following activities contributed by Ryan Graudin and Amie Kaufman.
Imagination Activity with Ryan Graudin
Imagine what happened to an item that you once lost. It could be something small—like a pencil or a penny or that homework page you could have sworn you put in your backpack. Maybe it's something bigger: one of your baby teeth or your favorite stuffed animal. What happened after the tooth fairy flew away? Did your molar become a part of her castle? What adventures did your lost teddy bear take? Did that button that fell off your jacket get sewn onto something new? Lost things always end up somewhere, even if we never find them. Tell a story about that journey!
Imagination Activity with Amie Kaufman
Imagine this: One day you open your front door to head outside, and there's something on your doorstep. Something that's been lost or gone for a long time, something amazing. Maybe it's treasure, or a woolly mammoth! What is it, and what do you do with it?
---
Finish This Sentence . . . with Ryan Graudin and Amie Kaufman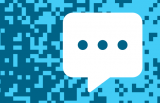 As part of our Virtual Book Tour, TeachingBooks asks authors and illustrators to complete short sentence prompts. Enjoy Ryan Graudin and Amie Kaufman's responses.
"While doing research for this book, I learned that…"
Did you know that fantasy hair colors were popular over one-hundred years ago? In 1913 women in Paris used to dye their hair bright pink, green and blue! And long, long before that (in 1300s BC) Queen Nefertiti wore dark blue wigs in ancient Egypt!—Ryan Graudin
"I knew I would be a writer when…"
I knew I would be a writer when I spent my school lunch breaks telling stories to all my friends – I started a really long story at the start of second grade, and had to keep it going all year. It was hard work!—Amie Kaufman
"You may not know that I can…"
You may not know that I can do water ballet! I was a competitive synchronized swimmer in high school—complete with nose clips and sequin-spackled bathing suits.—Ryan Graudin
"Where I work is…"
Where I work my little office at the end of my garden. My dog Jack keeps me company all day, and sometimes I talk to him about plot problems!—Amie Kaufman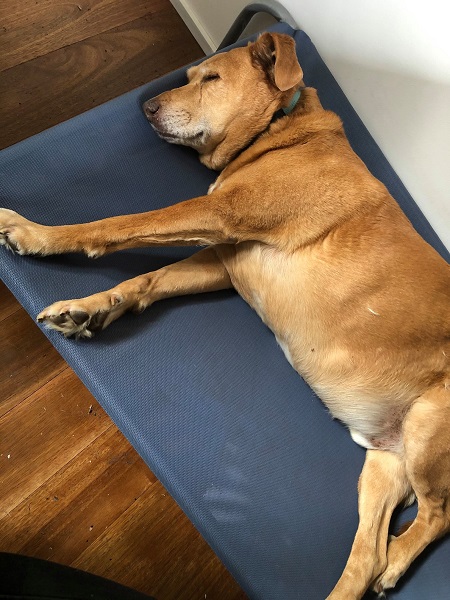 ---
Thank you!
To wrap up this Virtual Book Tour, we thank Ryan Graudin and Amie Kaufman for signing books for all of us!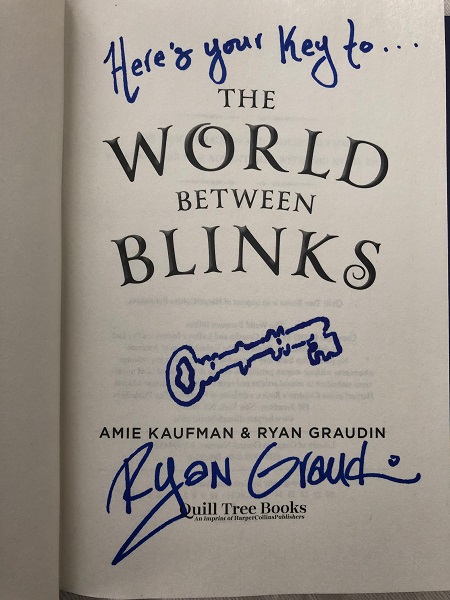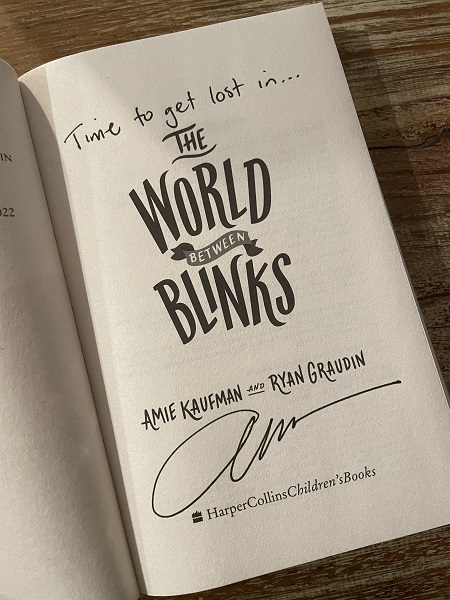 ---
More Connections to Ryan Graudin, Amie Kaufman, and The World Between Blinks
---
Explore all of the titles featured in the TeachingBooks Virtual Book Tour: one link with author interviews, lesson plans, activities, and more!
All text and images are courtesy of Ryan Graudin, Amie Kaufman, and HarperCollins and may not be used without expressed written consent.