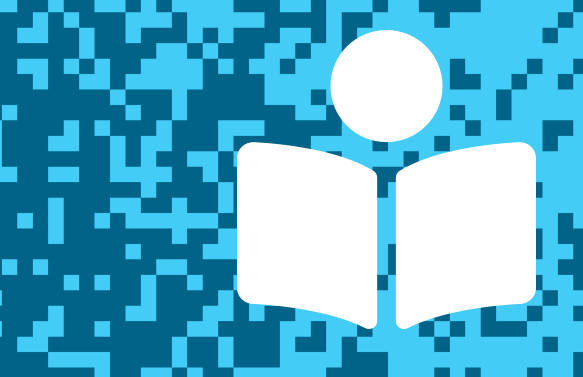 In this post, we feature author Donna Gephart, whose previous books for young readers include Lily and Dunkin, a Junior Library Guild selection. You can hear her speak about her new novel, Abby, Tried and True, and try her "invitation to imagine" activity. You'll also find other resources to explore. Thanks for joining us, and let us know what you think in the comments below!
---
Written by Donna Gephart
Published by Simon & Schuster Books for Young Readers
Release date: March 9, 2021
When Abby Braverman's best friend, Cat, moves to Israel, she's sure it's the worst thing that could happen. But then her older brother, Paul, is diagnosed with cancer, and life upends again. Now it's up to Abby to find a way to navigate seventh grade without her best friend, help keep her brother's spirits up during difficult treatments, and figure out her surprising new feelings for the boy next door.
From Abby, Tried and True, by Donna Gephart

Long after her moms clasped each other's hands and went inside, Abby stood in the driveway, sweat stinging her eyes, and stared at the avocado-green house next door.

Read a longer excerpt from Abby, Tried and True, by Donna Gephart.
---
Listen to Donna Gephart talking with TeachingBooks about creating Abby, Tried and True. You can click the player below or experience the recording on TeachingBooks, where you can read along as you listen, and also translate the text to another language.
---
Invitation to Imagine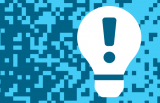 TeachingBooks asks each author or illustrator on our Virtual Book Tour to share a writing prompt, a drawing exercise, or just an interesting question to spark curiosity and creativity. Enjoy the following activity contributed by Donna Gephart.
Imagination Activity with Donna Gephart
Recall a smell that brings back a strong memory. For me, I'm back in my childhood kitchen, where my mom is cooking a pot of matzoh ball soup for a family holiday dinner. It smells of onions and dill and makes my mouth water. I've had people write about the smell of a boxing gym and of their mom's taco stand. Once you have your smell memory, write about it with as much detail as you can, using as many senses as you can. What are you smelling, feeling, tasting, hearing and seeing? Using sensory details in your writing helps the reader feel like they're in your shoes, experiencing what you did.
---
Finish This Sentence . . . with Donna Gephart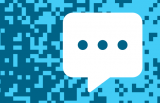 As part of our Virtual Book Tour, TeachingBooks asks authors and illustrators to complete short sentence prompts. Enjoy Donna Gephart's response.
"While working on this latest project, I was surprised to discover or learn that…"
While working on this latest project, I was surprised to discover or learn that 33-50% of the population are introverts. I discovered I'm an introvert. If you're an introvert, it doesn't mean you're shy (fearing social judgement), it means you thrive in quiet environments, enjoy working alone, and appreciate meaningful conversations with others. My main character, Abby, has to learn that there's power and quiet strength in being an introvert.
"You may not know that I can…"
You may not know that I can hula hoop. I won second place in my seventh-grade school talent show with my hula hooping skills. I gave this skill to Olivia in my novel, Olivia Bean, Trivia Queen. She has an unfortunate hula hoop incident. At age 55, I can still hula hoop with the best of them . . . and only occasionally have an unfortunate hula hoop incident.
"Where I work is. . . "
Where I work is anywhere I can put my notebook or computer on my lap. I always have a mug of tea nearby and my trusty office assistant, Benji, a rescued retriever mix.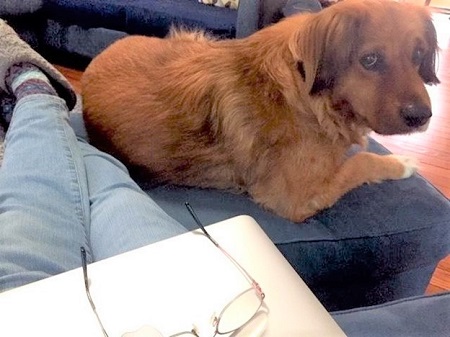 ---
Thank you!
To wrap up this Virtual Book Tour, we thank Donna Gephart for signing a book for all of us.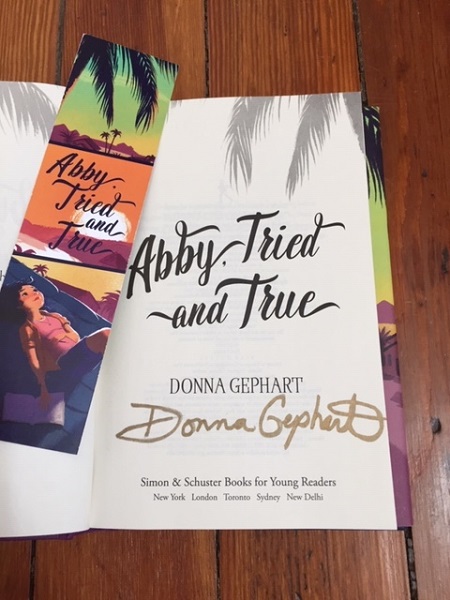 ---
More Connections to Donna Gephart and Abby, Tried and True
---
Explore all of the titles featured in the TeachingBooks Virtual Book Tour: one link with author interviews, lesson plans, activities, and more!
All text and images are courtesy of Donna Gephart and Simon & Schuster and may not be used without expressed written consent.