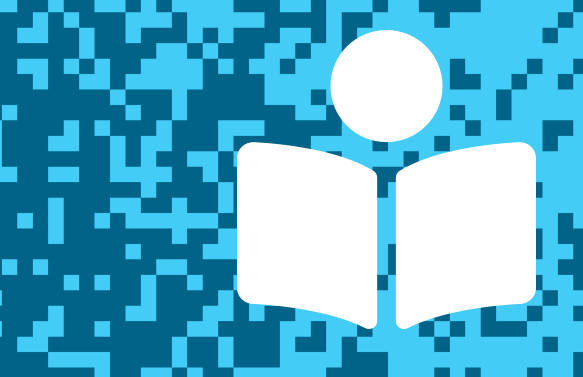 In this post, we feature author and illustrator Andy Harkness. You can hear him speak about creating his debut picture book, Wolfboy, and try his fun "invitation to imagine" activity. You'll also find other resources to explore. Thanks for joining us, and let us know what you think in the comments below!
---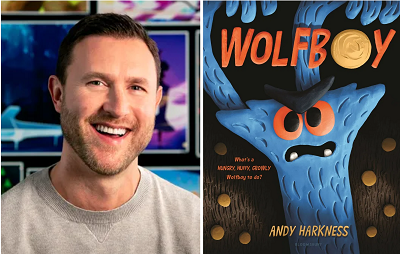 Written and illustrated by Andy Harkness
Published by Bloomsbury Children's Books
Release date: February 2, 2021
Wolfboy is hungry! He's drooly and growly and fussy! As he stomps through the forest looking for rabbits, he grows hungrier and growlier by the minute. What will happen if Wolfboy can't find those rabbits? And what will happen if he does? With bold illustrations and energetic storytelling, Wolfboy captures the big feelings that come with being very hungry and shows how feeling hangry can turn even the sweetest kid into a snarling, growling Wolfboy!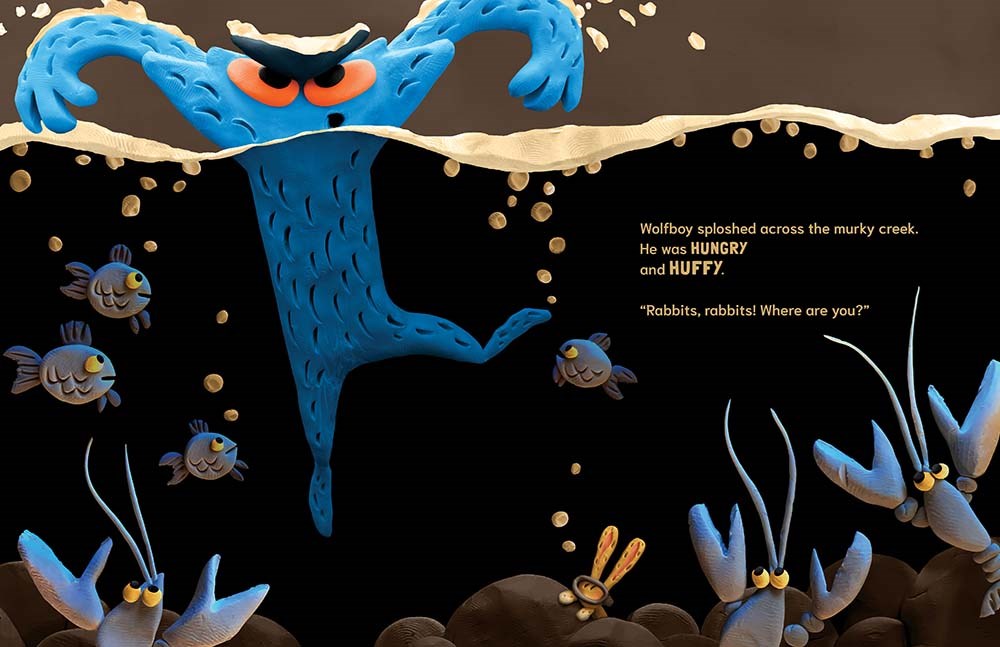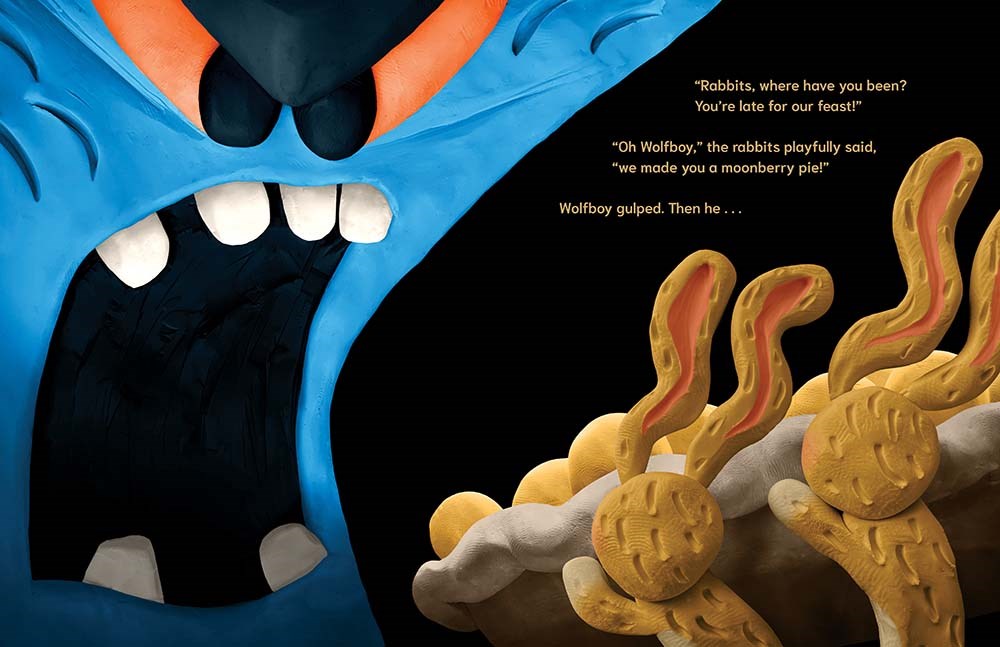 ---
Listen to Andy Harkness talking with TeachingBooks about creating the illustrations for Wolfboy. You can click the player below or experience the recording on TeachingBooks, where you can read along as you listen, and also translate the text to another language.
---
Invitation to Imagine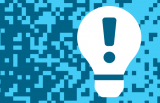 TeachingBooks asks each author or illustrator on our Virtual Book Tour to share a writing prompt, a drawing exercise, or just an interesting question to spark curiosity and creativity. Enjoy the following activity contributed by Andy Harkness.
Imagination Activity with Andy Harkness
In Wolfboy, my hope was that kids would assume something about Wolfboy right away. And then their assumption would be challenged when they learned the rabbits were his friends, and he was just hungry for moonberries. The idea came from my experience being bullied as a kid. I looked at bullies in a one-sided way: they were just mean people, period. But as I got older, I learned that most bullies act that way for a reason. Someone is being mean to them, they just don't feel well, maybe they are just hungry, etc. It could be a number of reasons. There's usually more to the story.
My challenge is for students to think of someone who might seem like a bully and to think of a creative story that might explain the reason for their behavior. Maybe a dragon ate their breakfast? Maybe they are from an alien world and they missed the last spaceship home? Or maybe, they just ask the person if they are OK, and maybe that person opens up and talks about it. That alone can change someone's life.
I gave that advice to my son when he was 6 because a boy at school was bullying him (and others). My son asked him if he was OK, and after that day, they became good friends.
Finish This Sentence . . . with Andy Harkness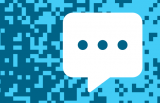 As part of our Virtual Book Tour, TeachingBooks asks authors and illustrators to complete short sentence prompts. Enjoy Andy Harkness's response.
"A surprising thing that helps me work is . . ."
A surprising thing that helps me work is listening along to Harry Potter movies, The Prisoner of Azkaban in particular because it is so full of magic and has a werewolf in it. I like to visualize the movie as I draw or write.
"I hope that my book may encourage kids to think about…"
I hope that my book may encourage kids to think about being kind to others, even if someone appears to be unkind. You just never know what someone might be going through.
---
Thank you!
To wrap up this Virtual Book Tour, we thank Andy Harkness for signing a book for all of us.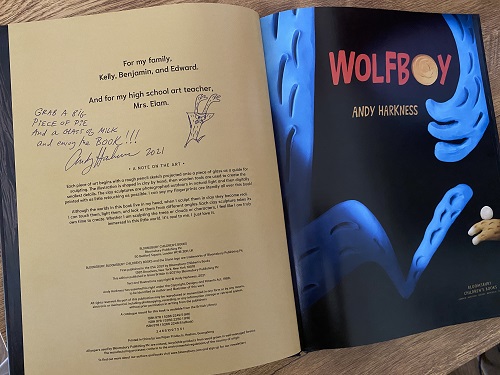 ---
More Connections to and Wolfboy
---
Explore all of the titles featured in the TeachingBooks Virtual Book Tour: one link with author interviews, lesson plans, activities, and more!
All text and images are courtesy of Andy Harkness and Bloomsbury Children's Books and may not be used without expressed written consent.