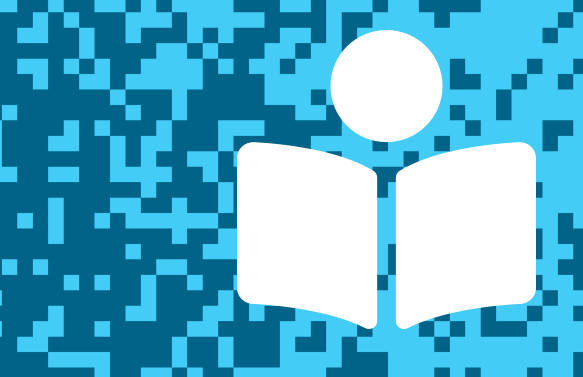 In this post, we feature author Mark Karlins, whose previous titles include Starring Lorenzo, and Einstein, Too. You can hear him speak about his new picture book, Kiyoshi's Walk, illustrated by Nicole Wong, and try his "invitation to imagine" activity. You'll also find other resources to explore. Thanks for joining us, and let us know what you think in the comments below!
---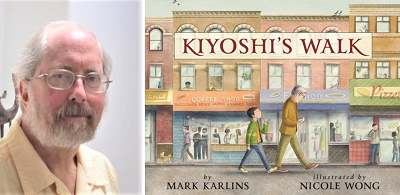 Written by Mark Karlins, illustrated by Nicole Wong
Published by Lee & Low Books
Release date: March 9, 2021
"Where do poems come from?" asks Kiyoshi as he watches his grandfather, Eto, compose a haiku. His grandfather answers by taking Kiyoshi on a walk through their city, where they see a cat perched on a hill of oranges; hear the fluttering of wings; and imagine what's behind a tall wall. Throughout, Eto creates haikus about what they see and sense. As Kiyoshi discovers that poems come from the way the world outside of us meets the world within each of us, he also finds the courage to write a haiku of his own. This celebration of poetry invites readers to look for the beauty and wonder in everyday moments.


---
Listen to Mark Karlins talking with TeachingBooks about creating Kiyoshi's Walk. You can click the player below or experience the recording on TeachingBooks, where you can read along as you listen, and also translate the text to another language.
---
Invitation to Imagine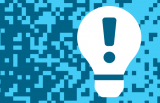 TeachingBooks asks each author or illustrator on our Virtual Book Tour to share a writing prompt, a drawing exercise, or just an interesting question to spark curiosity and creativity. Enjoy the following activity contributed by Mark Karlins.
Imagination Activity with Mark Karlins
Write a poem or short story from the point of view of an imaginary creature. Write as if you were that creature. You can take a creature from a book, for example a dragon, or you can make up your own creature. Place that creature in a difficult situation, such as the dragon being attacked by soldiers or realizing that the island she or he lives on is shrinking. Let us know how the dragon feels. Is the dragon frightened? Confused because of not knowing why this is happening? Fearful for her or his children or friends? Do your creature's feelings lead to some sort of action?
Finish This Sentence . . . with Mark Karlins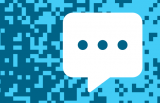 As part of our Virtual Book Tour, TeachingBooks asks authors and illustrators to complete short sentence prompts. Enjoy Mark Karlins' response.
"I knew I would be a writer when . . ."
I knew I would be a writer when I wrote my first story in third grade. It was a story about the adventures of a baseball told from the point of view of the baseball. After he was hit over the home run wall, he traveled to many interesting places, including the Statue of Liberty and The Grand Canyon. When I think of it now, it was a pretty strange story. But that was the start. And it makes me realize that sometimes, when you're being creative, you just have to let your mind travel to surprising places.
"I hope that my book encourages kids to think about…"
I hope that my book may encourage kids to think about the importance of poetry and all forms of creativity for their lives now and far into the future.
---
Thank you!
To wrap up this Virtual Book Tour, we thank Mark Karlins for signing a book for all of us.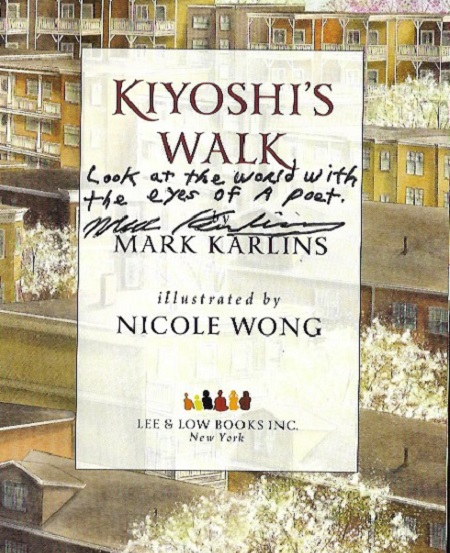 ---
More Connections to Mark Karlins and Kiyoshi's Walk
---
Explore all of the titles featured in the TeachingBooks Virtual Book Tour: one link with author interviews, lesson plans, activities, and more!
All text and images are courtesy of Mark Karlins, Nicole Wong, and Lee & Low Books and may not be used without expressed written consent.