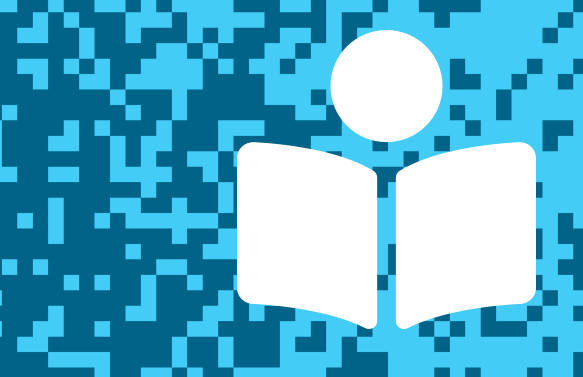 In this post, we feature illustrator Darnell Johnson. You can hear him speak about creating the illustrations for his debut picture book, The Electric Slide and Kai, written by Kelly J. Baptist, and try his fun "invitation to imagine" activity. You'll also find other resources to explore. Thanks for joining us, and let us know what you think in the comments below!
---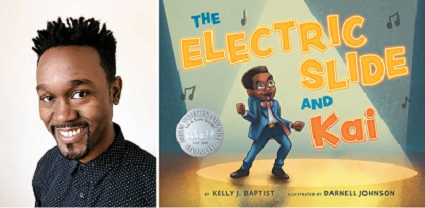 Written by Kelly J. Baptist, illustrated by Darnell Johnson
Published by Lee & Low Books
Release date: March 2, 2021
Kai's aunt is getting married, and everyone in the Donovan family is excited about the wedding . . . except Kai. The highlight of every Donovan occasion is dancing the electric slide—a groovy line dance with footwork that Kai can't quite figure out. More than anything, he wants to prove that he can boogie with the rest of his family and earn a cool nickname from his granddad. Can Kai break through his nerves and break it down on the dance floor?


---
Listen to Darnell Johnson talking with TeachingBooks about creating the illustrations for The Electric Slide and Kai. You can click the player below or experience the recording on TeachingBooks, where you can read along as you listen, and also translate the text to another language.
---
Invitation to Imagine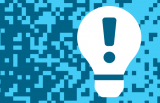 TeachingBooks asks each author or illustrator on our Virtual Book Tour to share a writing prompt, a drawing exercise, or just an interesting question to spark curiosity and creativity. Enjoy the following activity contributed by Darnell Johnson.
Imagination Activity with Darnell Johnson
Find an ordinary object you use or see every day. It could be a car, lamp, phone, and use your imagination to redesign it into something else. For example, I can look at my car and draw it as a time machine or a spaceship. This is an exercise that challenges you to use your imagination to turn things that may seem simple into something extraordinary.
Finish This Sentence . . . with Darnell Johnson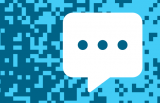 As part of our Virtual Book Tour, TeachingBooks asks authors and illustrators to complete short sentence prompts. Enjoy Darnell Johnson's response.
"A surprising thing that helps me work is . . ."
A surprising thing that helps me work is music—mostly instrumentals and movie scores. I like to choose movie scores that fit the story that I am illustrating. It helps with putting me in the head space to pull from my imagination and draw what's needed for a scene I'm illustrating.
"I hope that my book may encourage kids to think about…"
I hope that my book may encourage kids to think about what makes them uniquely great. I want them to know that they were created on purpose and for a purpose. No one else can be who you are. Be the best you can be; don't compare yourself to others.
---
Thank you!
To wrap up this Virtual Book Tour, we thank Darnell Johnson for signing a book for all of us.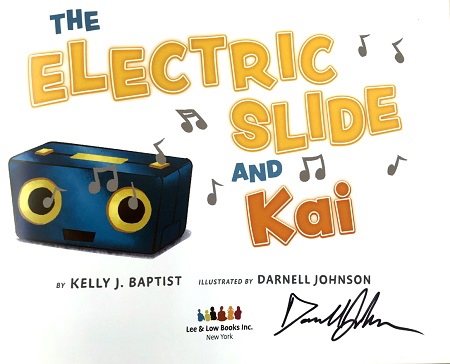 ---
More Connections to and The Electric Slide and Kai
---
Explore all of the titles featured in the TeachingBooks Virtual Book Tour: one link with author interviews, lesson plans, activities, and more!
All text and images are courtesy of Kelly J. Baptist, Darnell Johnson, and Lee & Low Books and may not be used without expressed written consent.