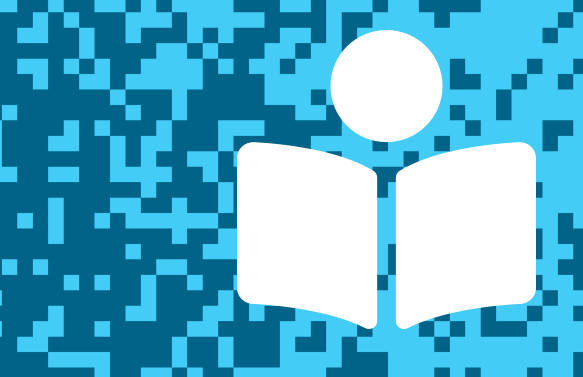 In this post, we feature author Marie Arnold. You can hear her speak about her debut middle-grade novel, The Year I Flew Away, and try her fun "invitation to imagine" activity. You'll also find other resources to explore. Thanks for joining us, and let us know what you think in the comments below!
---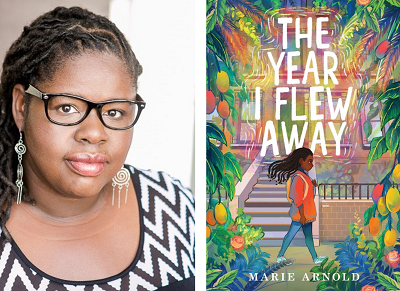 Written by Marie Arnold
Published by Versify, an imprint of Houghton Mifflin Harcourt
Release date: February 2, 2021
In 1985, ten-year-old Gabrielle is excited to move from Haiti to Brooklyn, New York. Unfortunately, her parents won't be able to join her yet, and she'll be living with relatives she has never met. In the U.S., life proves to be difficult, from learning a new language to being bullied. She always feels like an outsider, so when a witch offers her a chance to speak English perfectly and finally feel "American," she makes the deal. Soon, though, she realizes how much she has given up by trying to fit in. Along with two new friends (one of them a talking rat), she takes on the witch in an epic battle to try to reverse the spell. Magic and humor blend in this new middle-grade novel about immigration, identity, and staying true to yourself.
From The Year I Flew Away, by Marie Arnold.

It takes hard work to eat nine mangoes back to back, but that's just what I'm going to do.

Read a longer excerpt from The Year I Flew Away, by Marie Arnold.
---
Listen to Marie Arnold talking with TeachingBooks about creating The Year I Flew Away. You can click the player below or experience the recording on TeachingBooks, where you can read along as you listen, and also translate the text to another language.
---
Invitation to Imagine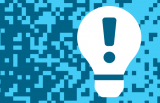 TeachingBooks asks each author or illustrator on our Virtual Book Tour to share a writing prompt, a drawing exercise, or just an interesting question to spark curiosity and creativity. Enjoy the following activity contributed by Marie Arnold.
Imagination Activity with Marie Arnold
Imagine how this story might continue:
The man at the magical creatures shop only had one left. I took it home, and you'll never guess what he ate…
---
Finish This Sentence . . . with Marie Arnold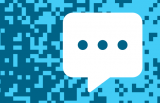 As part of our Virtual Book Tour, TeachingBooks asks authors and illustrators to complete short sentence prompts. Enjoy Marie Arnold's response.
"I knew I would be a writer when . . ."
I knew I would be a writer when I had a math problem that read: "Pam gave Fred 1/3 of her pizza, what percentage of the pizza did she give Fred?" Instead of solving the problem, I went on to write about Pam and Fred's backstory.
"A strange topic that I had to research for my book is . . ."
I had to find animals that are almost invisible in nature. I found a glass squid. I used that info and made one of my characters invisible.
"Where I work is . . ."
I don't have any pets at my side when I work, but I have a very opinionated magnet named Nancy. She judges how many breaks I take between chapters.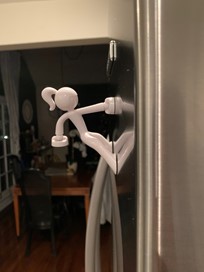 ---
More Connections to Marie Arnold and The Year I Flew Away
---
Explore all of the titles featured in the TeachingBooks Virtual Book Tour: one link with author interviews, lesson plans, activities, and more!
Author photo by Vanie Poyey. All other text and images are courtesy of Marie Arnold and Houghton Mifflin Harcourt and may not be used without expressed written consent.