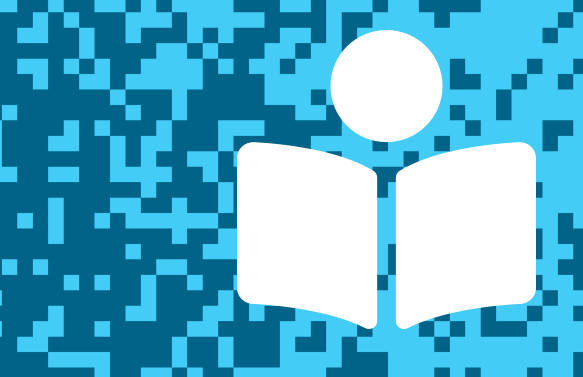 In this post, we feature debut author Joanna Ho. You can hear her speak about her first picture book, Eyes That Kiss in the Corners, and try her "invitation to imagine" activity. You'll also find other resources to explore. Thanks for joining us, and let us know what you think in the comments below!
---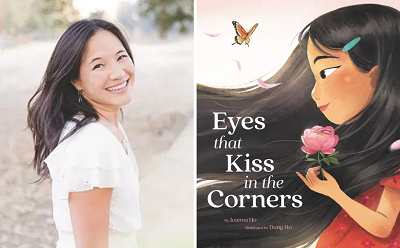 Written by Joanna Ho and illustrated by Dung Ho
Published by HarperCollins Children's Books
Release date: January 1, 2021
A young Asian girl notices that her eyes look different from some of her peers, who have round eyes. She realizes that her eyes are like her mother's, her grandmother's, and her little sister's. They have eyes that kiss in the corners, glow like warm tea, and crinkle into crescent moons; their eyes are filled with stories of the past and hope for the future. Drawing from the strength of these powerful women in her life, she recognizes her own beauty and discovers a path to self-love and empowerment. This is a powerful, poetic picture book for readers of all ages to share.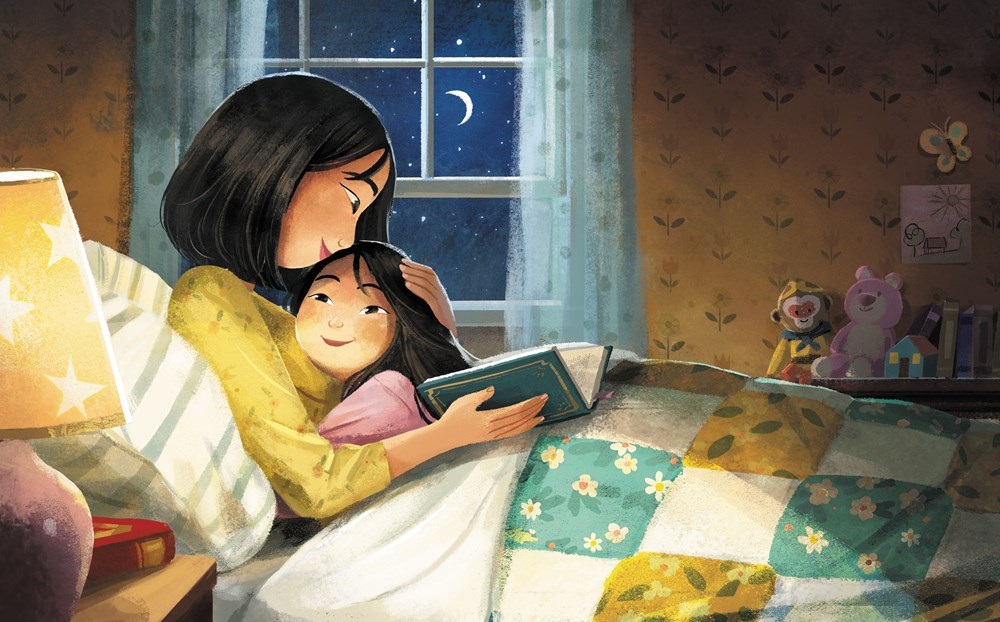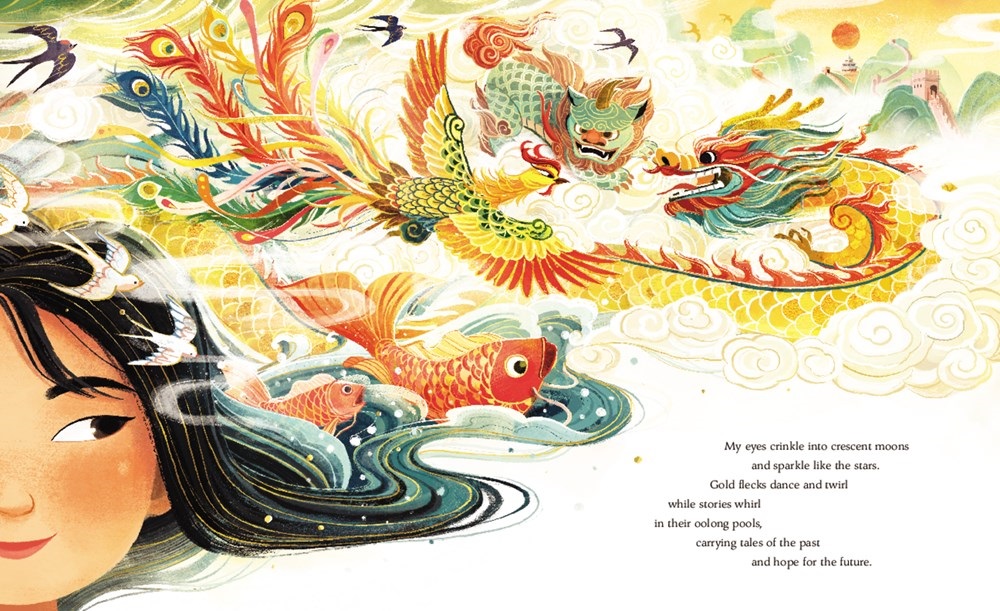 ---
Listen to Joanna Ho talking with TeachingBooks about creating Eyes That Kiss in the Corners. You can click the player below or experience the recording on TeachingBooks, where you can read along as you listen, and also translate the text to another language.
---
Invitation to Imagine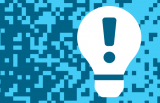 TeachingBooks asks each author or illustrator on our Virtual Book Tour to share a writing prompt, a drawing exercise, or just an interesting question to spark curiosity and creativity. Enjoy the following activity contributed by Joanna Ho.
Imagination Activity with Joanna Ho
Two questions for young readers:
Think of someone who loves you very much. What do their eyes tell you?
Think of someone you love very much. What do your eyes tell them?
Finish This Sentence . . . with Joanna Ho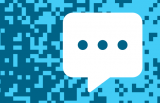 As part of our Virtual Book Tour, TeachingBooks asks authors and illustrators to complete short sentence prompts. Enjoy Joanna Ho's response.
"A surprising thing that helps me work is . . ."
A surprising thing that helps me work is snuggling my kids to bed or listening to music while driving alone. I often work out story ideas or come up with lines or phrases during these times. In fact, the phrase "eyes that kiss in the corners" came to me while I was snuggling my son to sleep!
"You may not know that I can. . ."
You may not know that I can dance! I was in an African drum and dance troupe and also a Pan-Asian dance troupe in college.
"I hope my book encourages kids to think about . . ."
I hope that my book may encourage kids to think about their own beauty and power to create change in the world.
---
Thank you!
To wrap up this Virtual Book Tour, we thank Joanna Ho for signing a book for all of us.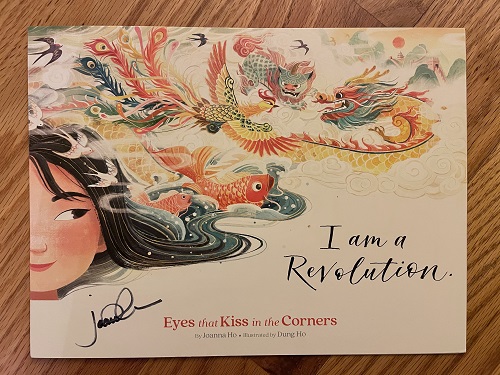 ---
More Connections to Joanna Ho and Eyes That Kiss in the Corners
---
Explore all of the titles featured in the TeachingBooks Virtual Book Tour: one link with author interviews, lesson plans, activities, and more!
All text and images are courtesy of Joanna Ho, Dung Ho, and HarperCollins Children's Books and may not be used without expressed written consent.