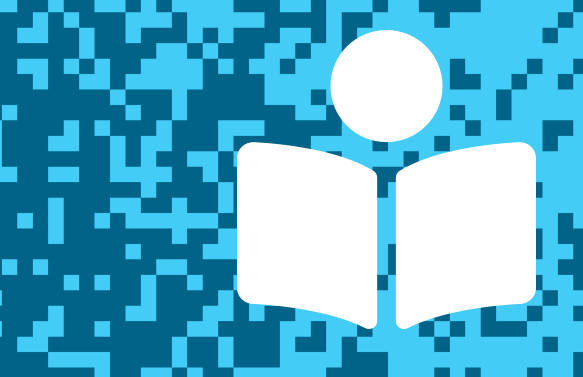 In this post, we feature author Cheryl B. Klein, whose previous books include Wings. You can hear her speak about her new picture book, A Year of Everyday Wonders, and try her fun "invitation to imagine" activity. You'll also find other resources to explore. Thanks for joining us, and let us know what you think in the comments below!
---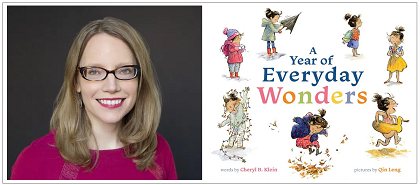 Written by Cheryl B. Klein, and illustrated by Qin Leng
Published by Abrams Books for Young Readers
Release date: December 8, 2020
With each new year come countless little wonders, from the highs—first snowfall, first new umbrella, first beach trip—to the lows—first missed bus, first lost umbrella, first sunburn. Every year means another cycle of everyday experiences. In this playful picture book, acclaimed author Cheryl B. Klein and illustrator Qin Leng explore many truths of childhood through a calendar year of small moments that, all together, comprise what it is to be a kid.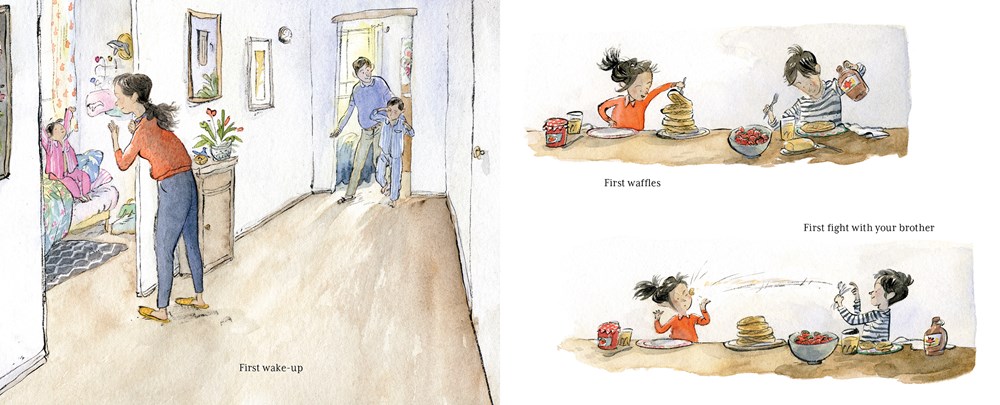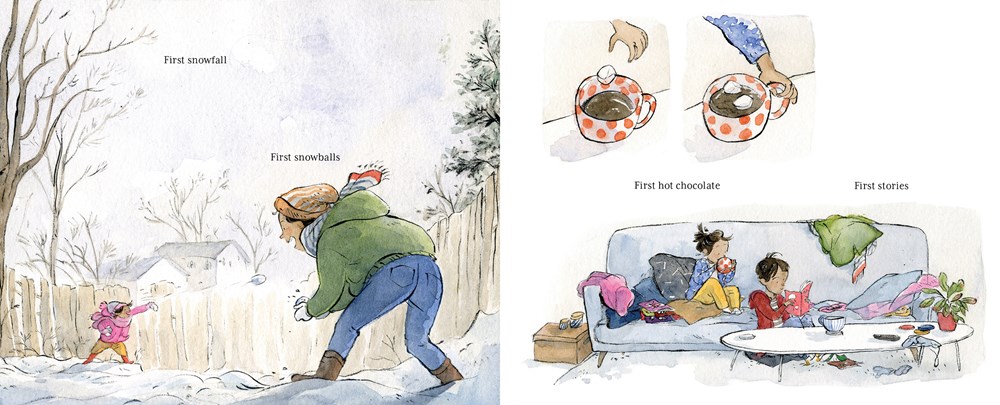 ---
Listen to Cheryl B. Klein talking with TeachingBooks about creating A Year of Everyday Wonders. You can click the player below or experience the recording on TeachingBooks, where you can read along as you listen, and also translate the text to another language.
---
Invitation to Imagine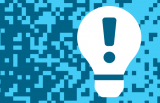 TeachingBooks asks each author or illustrator on our Virtual Book Tour to share a writing prompt, a drawing exercise, or just an interesting question to spark curiosity and creativity. Enjoy the following activity contributed by Cheryl B. Klein.
Imagination Activity with Cheryl B. Klein
A Year of Everyday Wonders and several of my other books have started with making lists: a list of firsts, a list of words that rhyme with "wings," a list of things that babies do. In this two-part exercise, you'll first create a list of items, then write a story as directed using that list.
List: Fifteen things that could be found in a closet. Write: A story about a character who uses all of those things on an adventure of some kind.
List: First names—one for every letter of the alphabet. Write: A story or poem in which all 26 of these characters gather in one place for a celebration.
List: Everything you do on a weekday morning from the moment you wake up until you start school for the day. Write: A story in which you wake up in your bed, but you're now a non-human creature of some kind (an animal, a ghost, a bug—you pick!). Describe how you'd go about your morning routine as this different creature.
---
Finish This Sentence . . . with Cheryl B. Klein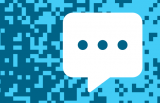 As part of our Virtual Book Tour, TeachingBooks asks authors and illustrators to complete short sentence prompts. Enjoy Cheryl B. Klein's response.
"A surprising thing that helps me work is . . ."
A surprising thing that helps me work is my writing notebook. For the last 20 years, I've always kept at least one writing notebook on the go—usually just a cheap composition book that I use to make notes, to keep lists, to write down interesting thoughts or feelings, and to work out stories once an idea emerges. The habit of using the notebook means that whenever I sit down with a pen and open it, my brain knows it needs to get to work, and that knowledge helps me to settle down and write more deeply.
"My favorite books as a kid were . . ."
I loved picture books created by Steven Kellogg, especially The Day Jimmy's Boa Ate the Wash and the Pinkerton series, starring a large Great Dane who always got into trouble. The action was consistently fast-paced and hilarious, and the illustrations were packed with wonderful expressions and funny details.
"I hope that my book encourages young people to think about . . ."
I hope that A Year of Everyday Wonders may encourage kids to think about the firsts in their own lives, from the first time they practice a new skill at school to the first time in a year they have their favorite food. Noticing small occasions like that makes them special, and I believe that having special moments in your life—especially ones you can make yourself, where you aren't dependent on anyone else to create them for you—leads to more happiness.
---
Thank you!
To wrap up this Virtual Book Tour, we thank Cheryl B. Klein for signing a book for all of us.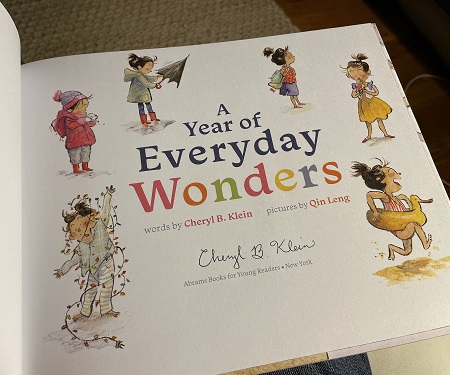 ---
More Connections to Cheryl B. Klein and A Year of Everyday Wonders
---
Explore all of the titles featured in the TeachingBooks Virtual Book Tour: one link with author interviews, lesson plans, activities, and more!
All text and images are courtesy of Cheryl B. Klein, Qin Leng, and Abrams Books and may not be used without expressed written consent.