From Teaching to Writing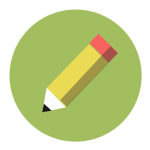 TeachingBooks asks each author or illustrator to reflect on their journey from teaching to writing. Enjoy the following from Simran Jeet Singh.
As a junior in high school, I risked all the social capital I had accrued through my various athletic pursuits by joining the new club on campus – the Future Teachers of America. As cool as it was to be captain of the soccer team, that's how uncool it was to announce your interest in education.
And yet, there I was, sitting in Senora Zambrano's class with my friend Jesse, talking about why we felt drawn to being educators. We talked about all sorts of reasons, including our desire to serve, the power that comes with forming young minds, and the deep relationships we had enjoyed with our own teachers.
I think a lot of my own interest in teaching came from my frequent encounters with racism in South Texas. I remember thinking then, that if people just knew more about the turban on my head and beard on my face, my life would be so much easier. Education represented to me a light at the end of the tunnel. A medicine for the ills of hate. I learned years later that racism is not just borne out of ignorance and that it's far more embedded, institutional, and pernicious than I had ever understood — but at the time, and even now, I saw education as a key part of the solution.
I set my sights on a primary career as a professional athlete and a back-up career as an educator. I was thrilled to be recruited by the soccer coach at Trinity University, a perennial powerhouse in NCAA soccer. I talked to the coach frequently about becoming the first turbaned Sikh to play college soccer.
I also chose Trinity because of its national renown for education. I saw it as a place where I could cultivate my twin interests in soccer and athletics.
Entering a university environment as the only turbaned Sikh on campus was difficult, though not stunning. I was used to being the "only" and the "first" in the spaces I'd been before. But now, less than a year after the terrorist attacks of 9/11, I had to find a way to connect with the people around me. I wanted to be seen for who I was, not who people perceived me to be. I wanted nothing more than to be humanized.
True humanization occurs through connection. And connection occurs through storytelling.
I began by seeking opportunities to teach my classmates about my Sikh background and faith. But I learned pretty quickly what I had known in my heart all along. We can't lecture our way into people's hearts, and sharing information won't buy us dignity. True humanization occurs through connection. And connection occurs through storytelling.
Around this time, I reconnected with my friend Jesse. He reached out after seeing a post in which I expressed frustration about being racially profiled by airport security officers. He texted me and said he couldn't believe that had happened to me. I responded and said I couldn't believe that he couldn't believe it. Hadn't he been with me through the racist backlash of 9/11?
I felt hurt, but what Jesse shared next helped me see education from a new perspective. He said that he wanted to be there for me and that he had tried to support, but that I always shut him down, dismissing my experiences as "no big deal." I knew he was right, and that there was some deep insight to draw from what he was saying – but I couldn't figure out what.
It was while searching for that insight that I came across James Baldwin's incisive wisdom – "If I love you, I have to make you conscious of the things you don't see."
This wisdom has changed my life, transformed my worldview, and altered how I approach teaching. No longer do I care so much about the particular information that I'm teaching in my classroom, be it Buddhist history or post-colonial theory or even a picture book like Fauja Singh Keeps Going. It's not the knowledge that matters. We have access to more knowledge than ever before. What truly matters is helping our students expand their minds and connect deeply with the humanity of those before them. This is what our society needs so badly right now, and this has become the impulse behind everything I do.
This is why I have come to see education as a justice issue in a society where it has become increasingly common to divide rather than unite, to connect rather than disconnect, and to problematize rather than solutionize. What are we doing to help our kids see the humanity in those that they encounter in the real world? Or, to channel Baldwin, if we love them, how are we making them conscious of the things they don't see?
This is why Fauja Singh's story spoke to me. I saw myself in him, a turbaned, bearded, brown-skinned man who loved nothing more than his sports. But the more I spoke to him, the more I learned about experiences I would have never accessed on my own. What is it like to deal with disability in an ableist society? How difficult is it to be an immigrant in a world rife with xenophobia? What does it feel like to be elderly in a society that considers its elders to be increasingly disposable?
I realized through my conversations with him that these are not just experiences that gave me new perspectives; they were points of connection that actively chipped away at the biases within me. When I learned that this man whom I admired for so long was actually illiterate, I had to confront my own assumptions about who deserves our admiration. When I learned about the depression he endured upon losing his son in a tragic farming accident, I had to grapple with some of my own assumptions about mental health.
There has been no greater reward in my own teaching than to know I have opened the hearts and minds of my students, perhaps because there is nothing that we need more badly than that right now.
There are many reasons why I believe Fauja Singh's story speaks so powerfully to this moment – but none of them feel more urgent than this: by giving our students a chance to connect with and humanize someone who seems most different from them, we are preparing them to connect with and humanize everyone they meet. There has been no greater reward in my own teaching than to know I have opened the hearts and minds of my students, perhaps because there is nothing that we need more badly than that right now.
---
Books and Resources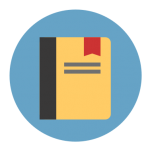 TeachingBooks personalizes connections to books and authors. Enjoy the following on Simran Jeet Singh and the books he's created.
Listen to Simran Jeet Singh talking with TeachingBooks about the backstory for writing Fauja Singh Keeps Going. You can click the player below or experience the recording on TeachingBooks, where you can read along as you listen, and also translate the text to another language.
---
Explore all of the For Teachers, By Teachers blog posts.
Special thanks to Simran Jeet Singh and Penguin Books for Young Readers for their support of this post. All text and images are courtesy of Simran Jeet Singh and Penguin Books for Young Readers, and may not be used without expressed written consent.