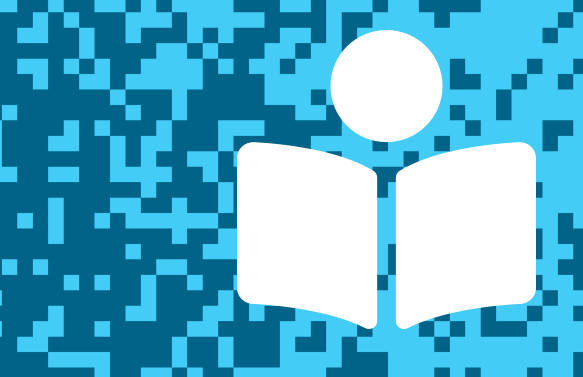 In this post, we feature author Mike Curato, whose popular picture books include the Little Elliot series. You can hear him speak about the inspiration for his debut graphic novel, Flamer, and try his fun "invitation to imagine" activity. You'll also find other resources to explore. Thanks for joining us, and let us know what you think in the comments below!
---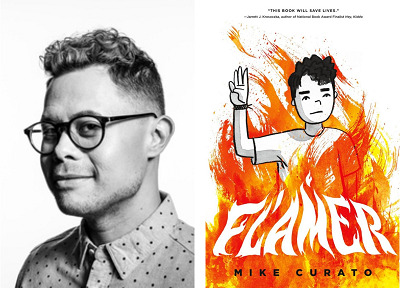 Written and illustrated by Mike Curato
Published by Holt Books for Young Readers, an imprint of Macmillan Publishers
Release date: September 1, 2020
It's the summer before his first year of high school, and Aiden Navarro is away at camp. Everyone's going through changes, but for Aiden, the stakes feel higher. As he navigates friendships, deals with bullies, and spends time with Elias (a boy he can't stop thinking about), he finds himself on a path of self-discovery and acceptance. Award-winning author and artist Mike Curato draws on his own experiences in this debut graphic novel, telling a difficult story with humor, compassion, and love.
---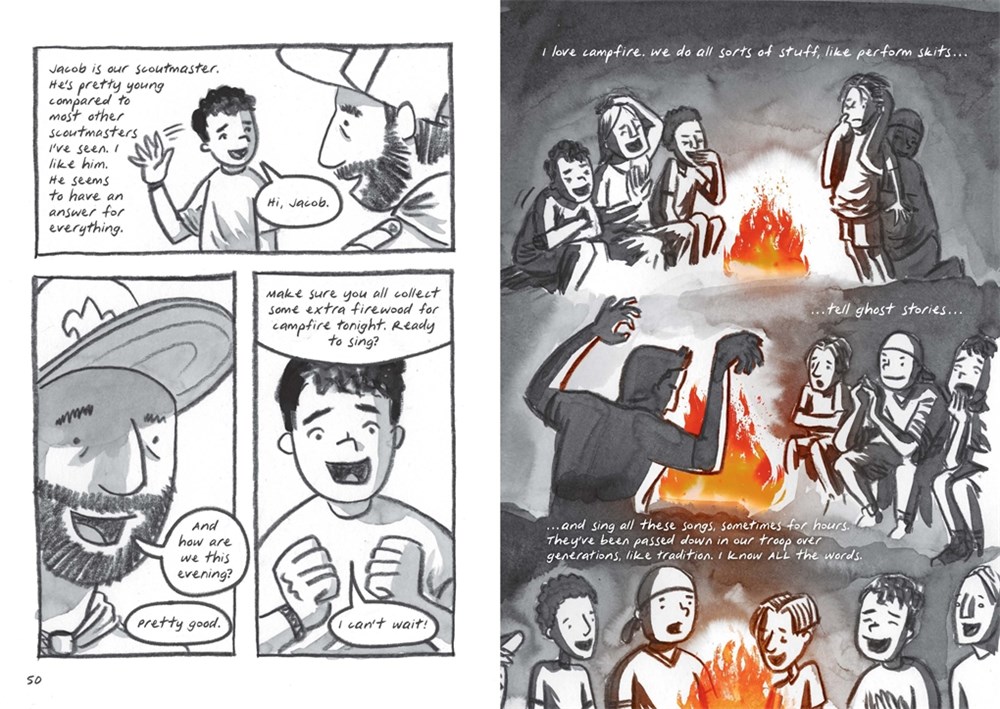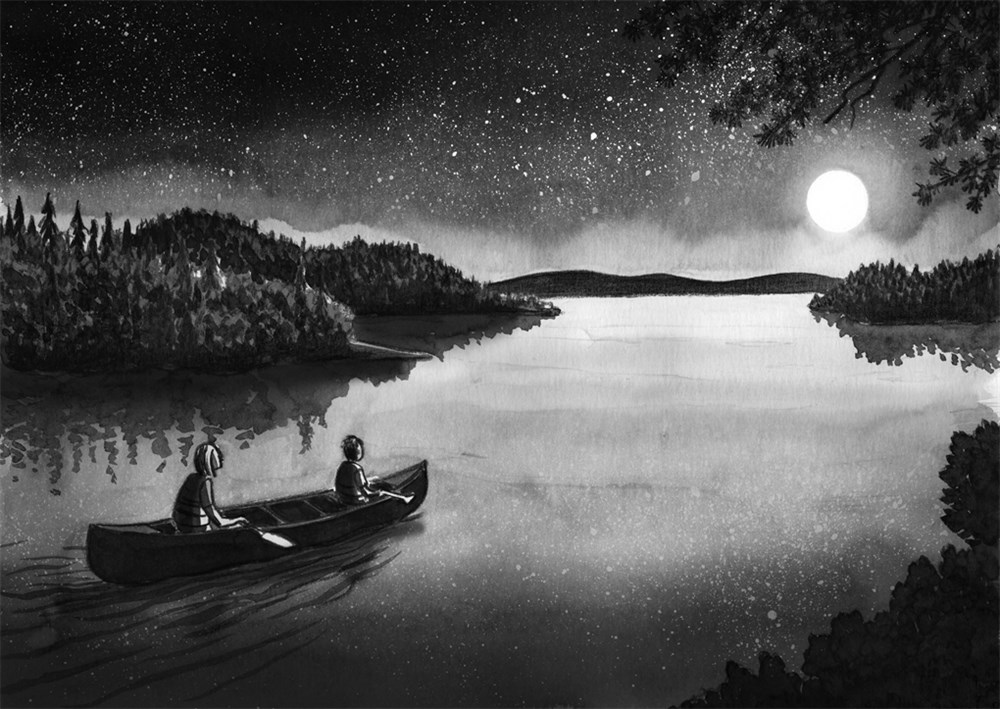 ---
Listen to Mike Curato talking with TeachingBooks about creating Flamer. You can click the player below or experience the recording on TeachingBooks, where you can read along as you listen, and also translate the text to another language.
---
Invitation to Imagine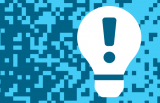 TeachingBooks asks each author or illustrator on our Virtual Book Tour to share a writing prompt, a drawing exercise, or just an interesting question to spark curiosity and creativity. Enjoy the following activity contributed by Mike Curato.
Imagination Activity with Mike Curato
With your eyes closed, scribble all over a piece of paper. Then, open your eyes. Do you see any images hiding in the scribble? Take a different colored pen, marker, or crayon and trace the lines of the images you see. Write about what is going on in this scene.
---
Finish This Sentence . . . with Mike Curato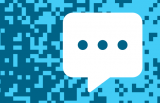 As part of our Virtual Book Tour, TeachingBooks asks authors and illustrators to complete short sentence prompts. Enjoy Mike Curato's response.
"A surprising thing that helps me work is . . ."
A surprising thing that helps me work is listening to audiobooks. When I'm illustrating, it really helps to hear someone tell me a story. Sometimes when I look at a page from one of my books, I can remember which book I was listening to when I created it.
"My favorite books as a teen were . . ."
My favorite books as a teen were comics! I was/am a huge X-Men fan! I used to save any extra lunch money to spend on my collection, and I still have them all.
---
Thank you!
To wrap up this Virtual Book Tour, we thank Mike Curato for signing a book for all of us.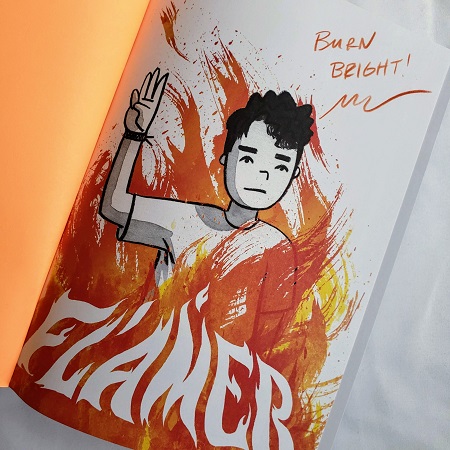 ---
More Connections to Mike Curato and Flamer
---
Explore all of the titles featured in the TeachingBooks Virtual Book Tour: one link with author interviews, lesson plans, activities, and more!
Author photo by Dylan Osborne. All other text and images are courtesy of Mike Curato and Macmillan and may not be used without expressed written consent.