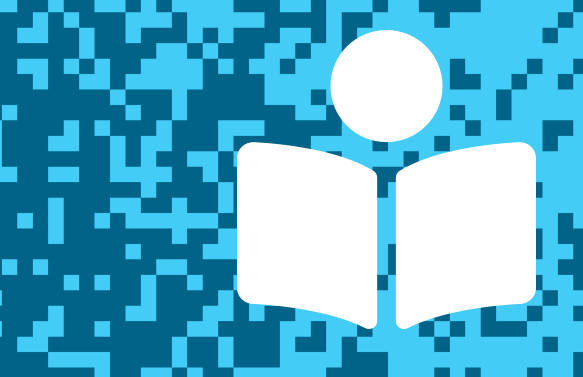 In this post, we feature author Donna Barba Higuera. You can hear her speak about her debut novel, Lupe Wong Won't Dance, and try her fun "invitation to imagine" activity. You'll also find other resources to explore. Thanks for joining us, and let us know what you think in the comments below!
---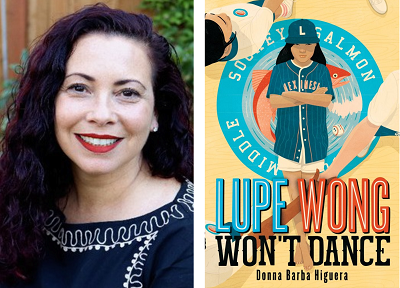 Written by Donna Barba Higuera
Published by Levine Querido
Release date: September 8, 2020
Lupe Wong is going to be the first female pitcher in the Major Leagues. She's also championed causes her whole young life. Some worthy, like expanding the options for race on school tests beyond just a few bubbles. And some not so much, like complaining to the BBC about the length between Doctor Who seasons. Lupe's uncle has given her a deal: if she gets an A in all her classes, she can meet her favorite pitcher, Fu Li Hernandez, who's Chinacan/Mexinese just like her. But will her perfect grade goals be destroyed by a gym class unit on square dancing? Obviously, Lupe's going to face this challenge head on. Donna Barba Higuera captures middle-school dynamics with realism and humor in this story of a girl who is determined to be her true self.
From Lupe Wong Won't Dance:

I've never associated the inside of a gym with such horror. There has to be a way to make it stop. Fu Li Hernandez wouldn't be caught dead square dancing.

Read a longer excerpt from Lupe Wong Won't Dance, written by Donna Barba Higuera.
---
Listen to Donna Barba Higuera talking with TeachingBooks about creating Lupe Wong Won't Dance. You can click the player below or experience the recording on TeachingBooks, where you can read along as you listen, and also translate the text to another language.
---
Invitation to Imagine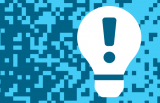 TeachingBooks asks each author or illustrator on our Virtual Book Tour to share a writing prompt, a drawing exercise, or just an interesting question to spark curiosity and creativity. Enjoy the following activity contributed by Donna Barba Higuera.
Imagination Activity with Donna Barba Higuera
There is a term called l'esprit de l'escalier. It's a French term. It refers to that feeling you get after you've maybe had a conversation or argument, walked away, and then realized something way more witty or clever that you wish you would have said or done. Using this concept, think of a time or situation when something happened at school, or you had an argument, or something happened that felt unfair to you. Write about that thing. But this time, write what you wish you would have said or done. Be strong!
---
Finish This Sentence . . . with Donna Barba Higuera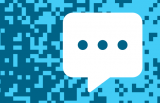 As part of our Virtual Book Tour, TeachingBooks asks authors and illustrators to complete short sentence prompts. Enjoy Donna Barba Higuera's response.
"A surprising thing that helps me write is. . ."
A surprising thing that helps me write is gardening, but really I'm just playing in the dirt. Often when I can't focus or write, I plant stuff. Somehow digging in the soil and touching plants calms my mind, and entire stories and scenes for my books flood into my mind. I did this even when I was young.
"I knew I would be a writer when . . ."
I knew I would be a writer when Mrs. Arnoldus in the fifth grade said a lizard-human hybrid society I'd created for a class anthropology assignment was the weirdest and most imaginative she'd ever seen a student dream up! She encouraged me to write a story about it. I did. I think it was a pretty horrible story, but I was hooked and started writing my strange ideas down.
---
Thank you!
To wrap up this Virtual Book Tour, we thank Donna Barba Higuera for signing a book for all of us.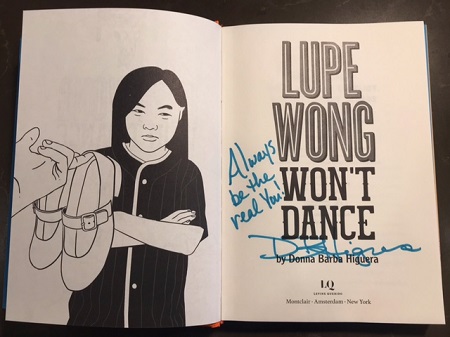 ---
More Connections to Donna Barba Higuera and Lupe Wong Won't Dance
---
Explore all of the titles featured in the TeachingBooks Virtual Book Tour: one link with author interviews, lesson plans, activities, and more!
All text and images are courtesy of Donna Barba Higuera and Levine Querido and may not be used without expressed written consent.