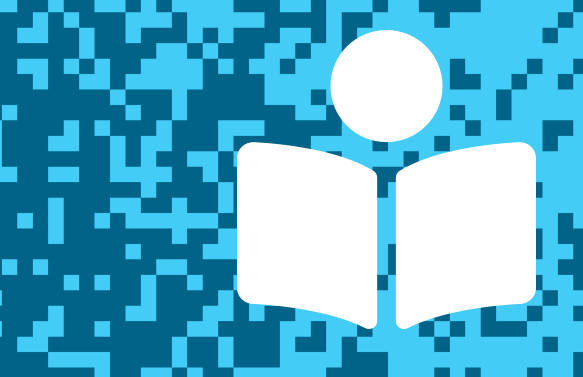 In this post, we feature author Deron R. Hicks, whose previous titles include The Van Gogh Deception, a Junior Library Guild Selection. You can hear him speak about his latest title in the Lost Art Mysteries series, The Rembrandt Conspiracy, and try his fun "invitation to imagine" activity. You'll also find other resources to explore. Thanks for joining us, and let us know what you think in the comments below!
---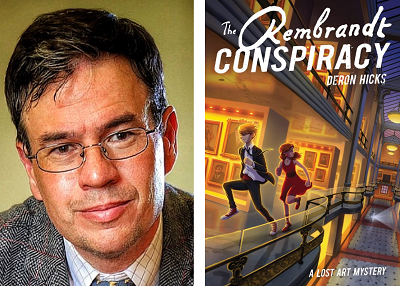 Written by Deron R. Hicks
Published by HMH Books for Young Readers, an imprint of Houghton, Mifflin, Harcourt
Release date: December 1, 2020
Something's brewing at the National Portrait Gallery Museum in Washington, D.C. Twelve-year-old Art is sure that a grand heist is about to take place, but his only proof is an iced mocha, forty-two steps, and a mysterious woman who appears like clockwork in the museum. In this standalone companion to The Van Gogh Deception, Art and Camille team up once again to solve a large museum theft, using one of the biggest heists in history to help them solve the case. Throughout, QR codes lead readers to images of the real-life artwork featured in the book.
From The Rembrandt Conspiracy:

"We just wanted to stop by and see how things were going," Art said. "How's the patient?"

"Well," Art's dad replied as he turned toward the older gentleman, "I'd say he's doing pretty well for someone who is more than three hundred and fifty years old."

Read a longer excerpt from The Rembrandt Conspiracy, written by Deron R. Hicks
---
Listen to Deron R. Hicks talking with TeachingBooks about creating The Rembrandt Conspiracy. You can click the player below or experience the recording on TeachingBooks, where you can read along as you listen, and also translate the text to another language.
---
Invitation to Imagine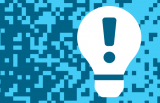 TeachingBooks asks each author or illustrator on our Virtual Book Tour to share a writing prompt, a drawing exercise, or just an interesting question to spark curiosity and creativity. Enjoy the following activity contributed by Deron R. Hicks.
Imagination Activity with Deron R. Hicks
The Rembrandt Conspiracy takes place in the National Portrait Gallery in Washington, DC. A portrait is a painting of a specific person, and the Gallery is filled with portraits of famous Americans, including every president. Draw a portrait of someone: it can be someone famous, or it could be someone you just admire (maybe someone in your family). Why did you choose the person you drew?
---
Finish This Sentence . . . with Deron R. Hicks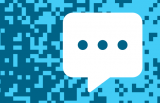 As part of our Virtual Book Tour, TeachingBooks asks authors and illustrators to complete short sentence prompts. Enjoy Deron R. Hicks' response.
"My favorite books as a child were. . ."
My favorite books as a child were comic books: Superman, The Avengers, Captain America, Batman, Richie Rich, and on and on. I still have all of them.
"Where I write is . . ."
I live in the country, in the middle of the woods. I have a small office in which I do most of my writing. It is filled with books, fossils, and all sort of old and interesting things that inspire me. My cat, Sadie, will often join me, or simply come in to tell me she wants to be fed.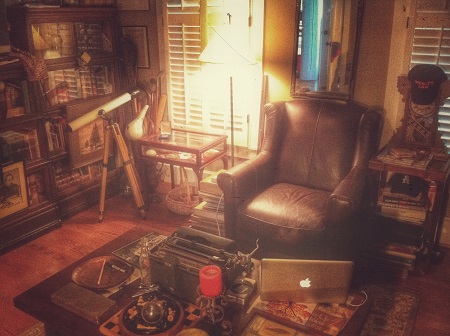 ---
Thank you!
To wrap up this Virtual Book Tour, we thank Deron R. Hicks for signing a book for all of us.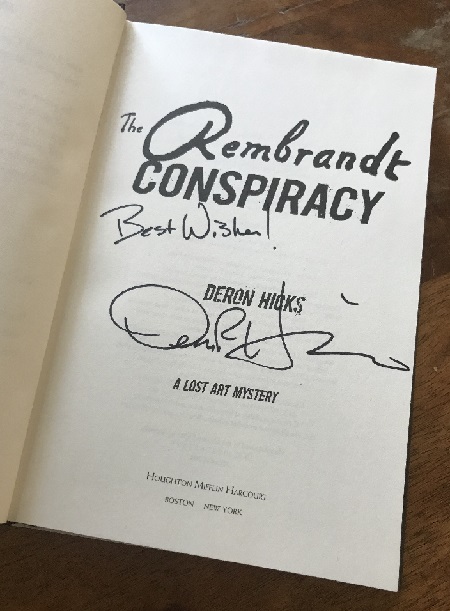 ---
More Connections to Deron R. Hicks and The Rembrandt Conspiracy
---
Explore all of the titles featured in the TeachingBooks Virtual Book Tour: one link with author interviews, lesson plans, activities, and more!
All text and images are courtesy of Deron R. Hicks and Houghton Mifflin Harcourt and may not be used without expressed written consent.