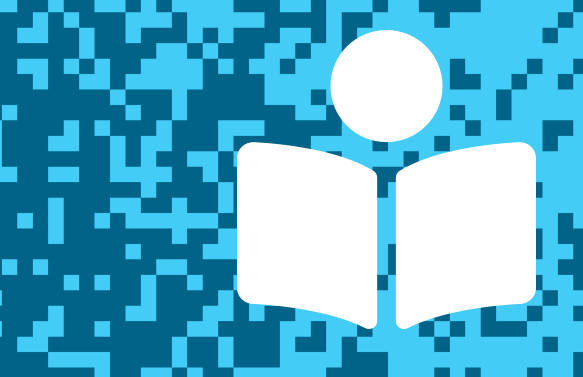 In this post, we feature author Van Hoang. You can hear her speak about the inspiration for her debut novel, Girl Giant and the Monkey King, and try her fun "invitation to imagine" activity. You'll also find other resources to explore. Thanks for joining us, and let us know what you think in the comments below!
---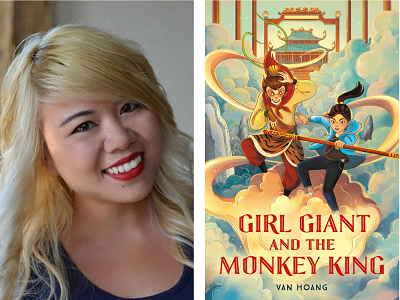 Written by Van Hoang
Published by Roaring Brook Press, an imprint of Macmillan Children's Publishing Group
Release date: December 1, 2020
Eleven-year-old Thom Ngoh is keeping a secret: She's strong. Like, suuuuper strong. Freakishly strong. And it's making it impossible for Thom to fit in at her new middle school. In a desperate bid to get rid of her super strength, she makes a deal with the Monkey King, a powerful deity and legendary trickster: Thom will help him get back his magical staff if he'll take away her strength. Soon, she is swept up in a centuries-old world where demons, dragons, and Jade princesses actually exist. But Thom quickly discovers that magic can't cure everything, and dealing with the trickster god might be more trouble than it's worth. From debut author Van Hoang comes the first book in a middle-grade fantasy duology packed with action, adventure, and heart.
From Girl Giant and the Monkey King:

Thom was used to hearing the word no. But the problem was, she never knew if people were really telling her no, or if they just didn't know how to say her last name, which was pronounced literally how it was spelled, like ING-O without the I: Nng-O. So when Coach Pendergrass said no from behind her clipboard, Thom wasn't surprised. She was a nobody. Invisible.

Read a longer excerpt from Girl Giant and the Monkey King, written by Van Hoang.
---
Listen to Van Hoang talking with TeachingBooks about creating Girl Giant and the Monkey King. You can click the player below or experience the recording on TeachingBooks, where you can read along as you listen, and also translate the text to another language.
---
Invitation to Imagine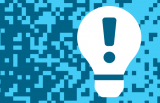 TeachingBooks asks each author or illustrator on our Virtual Book Tour to share a writing prompt, a drawing exercise, or just an interesting question to spark curiosity and creativity. Enjoy the following activity contributed by Van Hoang.
Imagination Activity with Van Hoang
In Girl Giant and the Monkey King, "demons" are really just animal spirits born with special abilities or quirky traits. If you were an animal spirit, what animal would you be and what powers would you have?
---
Finish This Sentence . . . with Van Hoang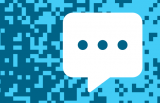 As part of our Virtual Book Tour, TeachingBooks asks authors and illustrators to complete short sentence prompts. Enjoy Van Hoang's response.
"You may not know that I can . . ."
You may not know that I can juggle! The trick is to wait for the ball to come to you instead of trying to catch it too soon; you might catch that ball, but you'll probably miss the next one!
"My protagonist can't live without . . ."
My protagonist can't live without boba and popcorn chicken. Neither can I!
---
Thank you!
To wrap up this Virtual Book Tour, we thank Van Hoang for signing a book for all of us!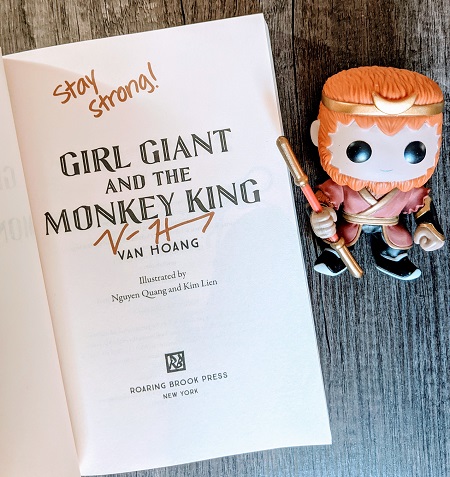 ---
More Connections to Van Hoang and Girl Giant and the Monkey King
---
Explore all of the titles featured in the TeachingBooks Virtual Book Tour: one link with author interviews, lesson plans, activities, and more!
All text and images are courtesy of Van Hoang and Macmillan Children's Publishing Group and may not be used without expressed written consent.