From Teaching to Writing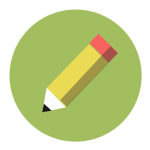 TeachingBooks asks each author or illustrator to reflect on their journey from teaching to writing. Enjoy the following from Torrey Maldonado.
Betsy Bird of School Library Journal said of What Lane? "This is not your usual tome of a book. It's quick and thin and there's not a drop of excess anywhere. I feel like it is a natural companion to our Newbery winner New Kid."
I've reread that part of our interview about . . . I've lost count. Bird time-travels me from being a teacher to a childhood dream. First, I see me when my debut novel, Secret Saturdays published, then teen-me with a close-cut fro with faded sides, then me at all ages with every haircut of the Jackson 5 because my mom was a superfan, until we see lollipop-fro third grade me. All mes sit with who I am now, making sense of Bird's words.
Now-me: Wow. Betsy Bird said What Lane? isn't the usual tome.
Tween me: (Head cocks, confused.) A tomb? Like where the dead get buried?
Now-me: No, this one is . . . Can we discuss that later? Bird compares our book to a NEWBERY.
Elementary school-me: A new berry? Like a berry-berry?
Teen-me: That was my question too. Anyone ever ate one? They good?
"First published book"-me: It's not a berry. And don't feel dumb for not knowing. I only accidentally learned a Newbery is an award when a friend won one.
Let's fast forward to reality right before our COVID-19 quarantine. I'm author-visiting a private school and a fourth or fifth grader asks in the Q & A, "Is Tight your first or second book?" I reply, "Second." She smiles, "It's on our Mock Newbery list."
Wow! Those students were in a different lane of knowledge than I was from infancy to adulthood. They're in a different lane than public middle schoolers where I've taught for over twenty years. In my school, ask ten random kids, "What's a Newbery?" You'll get ten shrugs.
As a teacher and author, I ask, "Do I support tweens where I'm from and who I teach to ride in the same lane as others?" It's a question I wished more teachers asked.
In third grade, I first dreamt of becoming a published author. Honestly, it's my mom who first verbalized that dream. I remember us walking in our poor Brooklyn projects and she'd tell nearly anyone, "Torrey is a writer." And our neighborhood replied by keeping me in that lane. From stoops: "Hey Torrey, when you writin' me a book?" From corners: "Lil Man, when you readin' me something you wrote?" That was a way the neighborhood supported me to ride in the same lane as kids on the other side of the tracks who knew of Newberys.
In school, my teachers didn't keep me in that writing lane. I remember repeating my dream to my third grade teacher. "I'm going to be a writer."
Her sarcasm blindsided me and sent me spinning. "Keep dreaming."
It felt as if she told me, "Stay in your lane."
My life and my tenure as a teacher have taught me when books and schools don't love readers, readers won't love books and school back.
The rest of the year, that teacher acted on auto, assigning books where I hadn't seen me or anyone from where I'm from. If I did, we were negative stereotypes, criminals, or side-characters. Or, we weren't in books or made to feel we didn't matter in lessons. Basically, books and school didn't love us. My life and my tenure as a teacher have taught me when books and schools don't love readers, readers won't love books and school back.
What happens when the love for literacy is killed in students? We create reluctant readers and learners like what my classmates, generations of our relatives, and I turned into. What else happens when teachers allow the love for literacy to be killed in students? We kill generations of authors. I know because I began the third grade loving books and, by its end, I said, "I hate books." As a writer, I almost was never born because the double collision of a third grade teacher smashing my confidence plus my school's racist books swerving me so far off-course from school that in June my mom was told I had to repeat third grade. My second year in the third grade was the same as the first. Another teacher not caring about my lane and not supporting me to end up in the same lane as kids outside of our projects. So that next June, she wanted what the old teacher wanted: to keep me parked in the third grade for a third time. I know If it wasn't for my mother, I would've kept spinning and would've ended up like men in my family and neighborhood—dropping out of school.
My mom rerouted me. What she did drives my approach as a teacher and a writer.
First, she taught me it's okay to get out of a lane if I see it's not for me and to take a new route. She put me in a different school.
Secondly, she saw I didn't read anymore and made a deal with me. "I'll buy you whatever book you want as long as you read." So, I found my way to comics. True to her word, she bought me any I asked for.
I know If it wasn't for my mother, I would've kept spinning and would've ended up like men in my family and neighborhood—dropping out of school.
It wasn't comics as much as what was in comics that got me back on track. The stories centered my community and me as important, heroic, human, and valuable. Can you imagine how that became engine-fuel and revved me up? It drove me, even when the rest of elementary school, middle school, and high school was a road with more teachers acting on auto, assigning books us young readers didn't love.
Comics drove me so much that as a tween a forgotten dream came back to me. Let's return to Betsy Bird's compliment. Because, in it, we see something was salvaged from the wreckage of my childhood schooling. Let's imagine the younger-mes again sitting with who I am now.
Now-me: Remember when I got hooked to books for a second time? What I dreamt I'd do if I made it to be an adult?
Tween me: (Smile-nodding.) Yeah, you dreamt of writing a book. Something anyone could read, real fast. Something as good as a comic or graphic novel.
Teen-me: Did you? Because we need that. Thick books feel dead sometimes.
Now-me: Those are tomes. That's why Bird meant ours isn't one. It's 126-pages thin.
Elementary school-me: You said it's like comics? There pictures?
Author-me: No. But Spider-Man, Superman, and other heroes are on most pages.
A younger-me: That's different. Good different.
Tween-me: Wow. You're living our dream.
Today I'm the teacher and author I needed, doing what my mom did for me.
My driving mindset in my efforts with students and young readers is I think of them and ask, "What Lane?" That's why it's my most recent title. Asking that question puts me in a position to support their lane, even if it's a new route.
Secondly, my writing tells young people, "Hearing you matters and I want to remove the foot that society presses on your voice. Together, let's put our feet on the pedal of sharing and drive to a higher ground of empathy."
Recently, Oprah Magazine and Jacqueline Woodson called What Lane? an essential book for discussing race with kids. When it comes to race, it feels as if the United States of America is where I was in the third grade. Our country is being held back. We're repeating what we should've left behind. Some are told the lane of justice is meant for other people—not all, especially Black people. The American dream of "liberty and justice for all" seems to be swerving off-course. We, teachers and authors, have chances to change kids' lanes and get more to end up in the same place as others. Personally and professionally, I know that will make dreams come true.
---
Books and Resources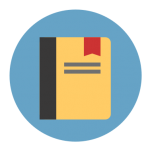 TeachingBooks personalizes connections to books and authors. Enjoy the following on Torrey Maldonado and the books he's created.
Listen to Torrey Maldonado talking with TeachingBooks about the backstory for writing What Lane?. You can click the player below or experience the recording on TeachingBooks, where you can read along as you listen, and also translate the text to another language.
---
Explore all of the For Teachers, By Teachers blog posts.
Special thanks to Torrey Maldonado and Penguin Books for Young Readers for their support of this post. All text and images are courtesy of Torrey Maldonado and Penguin Books for Young Readers, and may not be used without expressed written consent.