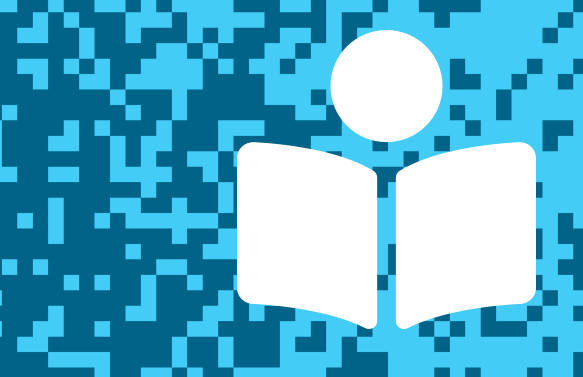 In this post, we feature author Steven Heighton. You can hear him speak about the inspiration for his debut title for young people, The Stray and the Strangers, and try his fun "invitation to imagine" activity. You'll also find other resources to explore. Thanks for joining us, and let us know what you think in the comments below!
---
Written by Steven Heighton, illustrated by Melissa Iwai
Published by Groundwood Books, an imprint of House of Anansi Press
Release date: September 29, 2020
On the Greek Island of Lesvos, fishermen name a scrawny stray dog Kanella because of her cinnamon color. One spring day, boats filled with weary, desperate strangers come to shore, and Kanella follows them to a makeshift refugee camp. There, she comes to trust an aid worker and gradually grows healthy and confident. When a little boy arrives alone, without his family, he, too, is taken in by the workers, and Kanella keeps him warm and calm until his parents come for him at last. In his first book for young people, award-winning writer Steven Heighton draws on true events to tell this story of friendships, including those between caring humans and their animals, that sustain us through the most challenging experiences.
From The Stray and the Strangers:

The steep, narrow streets of the island town swarmed with stray dogs, and almost all of them looked alike.

Read a longer excerpt from The Stray and the Strangers, written by Steven Heighton and illustrated by Melissa Iwai.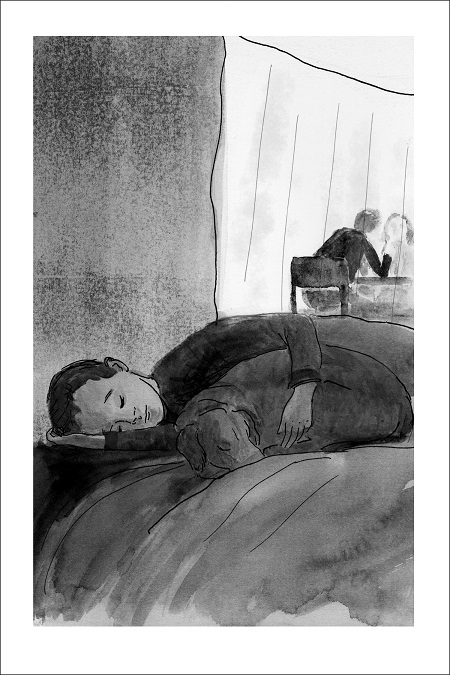 ---
Listen to Steven Heighton talking with TeachingBooks about creating The Stray and the Strangers. You can click the player below or experience the recording on TeachingBooks, where you can read along as you listen, and also translate the text to another language.
---
Invitation to Imagine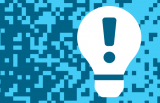 TeachingBooks asks each author or illustrator on our Virtual Book Tour to share a writing prompt, a drawing exercise, or just an interesting question to spark curiosity and creativity. Enjoy the following activity contributed by Steven Heighton.
Imagination Activity with Steven Heighton
The hardest thing about writing The Stray and the Strangers was trying to imagine the world through the eyes of a dog. For one thing, dogs' eyes are not very good compared to ours, while their ears and noses are much better. So I tried, whenever possible, to create pictures through sounds and smells as well as through sights.
My challenge to you is to try writing a few paragraphs from the point of view of someone or something as different from you as you can imagine. It could be someone who, unlike you, is loud and bossy (and if you're sometimes loud and bossy yourself, try imagining the inner world of someone quiet and shy). It could be something as different from you as, say, a boulder or an insect. (Sound hard? Ridiculous? Well, the great writer Franz Kafka wrote a story through the eyes of a man who wakes up one day as a giant cockroach.) The important thing about this exercise is that it tests and stretches you into a better writer—and maybe also a more thoughtful, understanding person.
For a long time, we adults have been fighting and arguing too much to make the world a better place. I'm afraid it'll be up to you to change it—and real, deep change starts with acts of sympathetic imagining!
---
Finish This Sentence . . . with Steven Heighton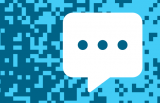 As part of our Virtual Book Tour, TeachingBooks asks authors and illustrators to complete short sentence prompts. Enjoy Steven Heighton's response.
"A surprising thing that helps me write is . . ."
A surprising thing that helps me write is to get up and walk away from writing. For a long time, I would do this in the company of my dog, Isla. Our long walks always got my mind thinking calmly, clearly, and creatively. It seems strange to think that not writing for an hour or two might actually help you finish a book. But getting away from the computer screen always does help me: being outside in the sun or the rain or the snow and letting the slow, steady beat of my shoes on the ground relax my mind. That's when ideas start to flow. And I come home, sit down at my desk, and write them down.
Here is a picture of Isla: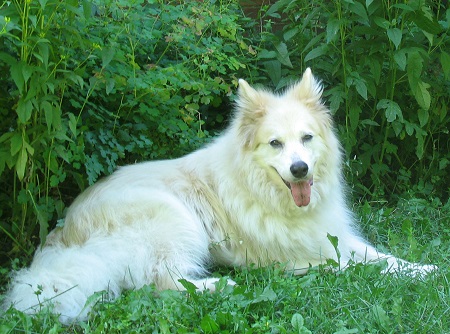 "I knew I would be a writer when . . ."
I realized I would be a writer when I was 10 or 11. I went to a summer camp, and one night, all the campers were in the dining hall watching a movie. The film projector (this was a long time ago) broke down halfway through the movie. Everyone wanted to know how the story ended. Before I could stop myself, I told them that I knew—which, I must admit to you now, was not actually the truth. Anyway, they gathered around me, and I made up the rest of the story. To my surprise, I held them spellbound. And so I discovered that words were my material and storytelling was my calling.
---
Thank you!
To wrap up this Virtual Book Tour, we thank Steven Heighton for signing a book for all of us.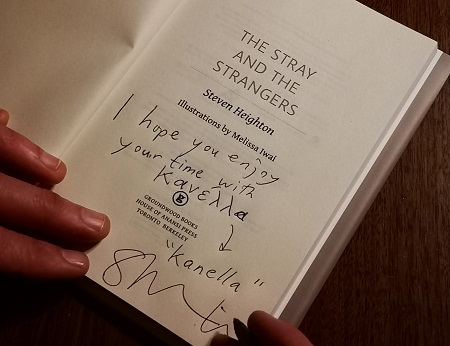 ---
More Connections to Steven Heighton and The Stray and the Strangers
---
Explore all of the titles featured in the TeachingBooks Virtual Book Tour: one link with author interviews, lesson plans, activities, and more!
All text and images are courtesy of Steven Heighton, Melissa Iwai, and Groundwood Books and may not be used without expressed written consent.