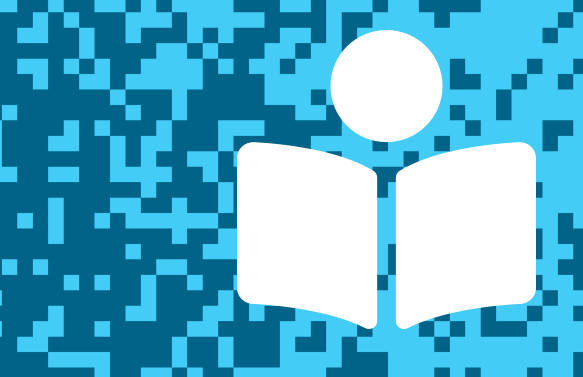 In this post, we feature author Alan Woo, whose previous titles include Maggie's Chopsticks. You can hear him speak about the inspiration for his new picture book, David Jumps In, and try his fun "invitation to imagine" activity. You'll also find other resources to explore. Thanks for joining us, and let us know what you think in the comments below!
---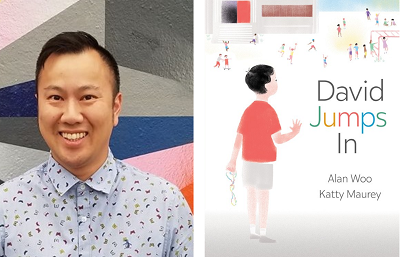 Written by Alan Woo, illustrated by Katty Maurey
Published by Kids Can Press
Release date: March 3, 2020
On David's first day at his brand-new school, he stands alone at recess, watching the other children on the playground. Bundled deep inside David's pocket is a string of rubber bands, knotted and ready for a game of elastic skip. But will anyone want to play with him? With simple, lyrical free verse, Alan Woo explores themes of friendship, diversity, belonging, and inclusion in a picture-book story that introduces a game with roots in ancient China.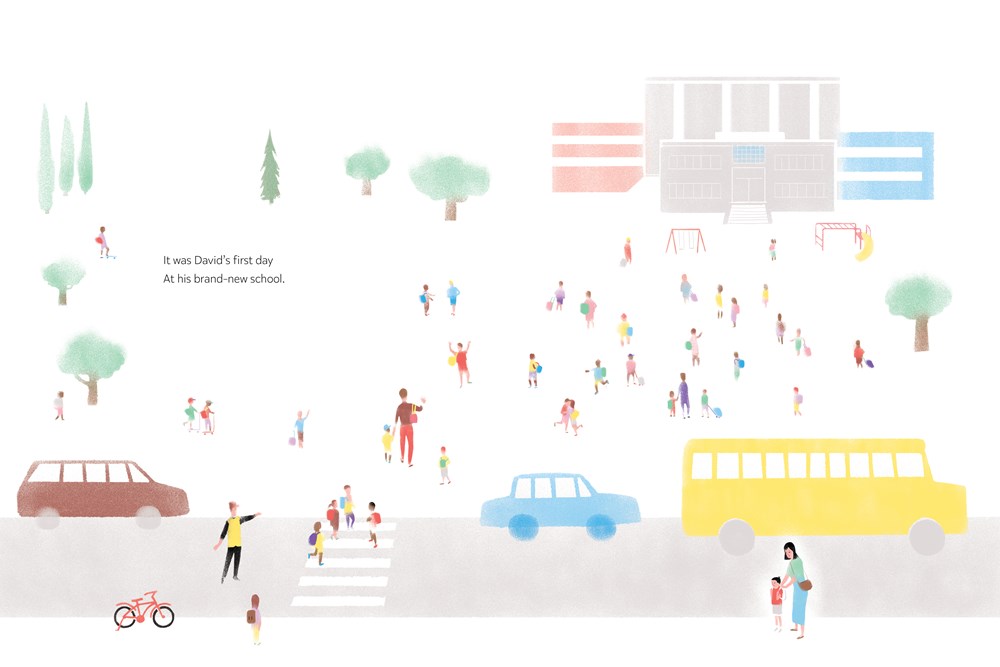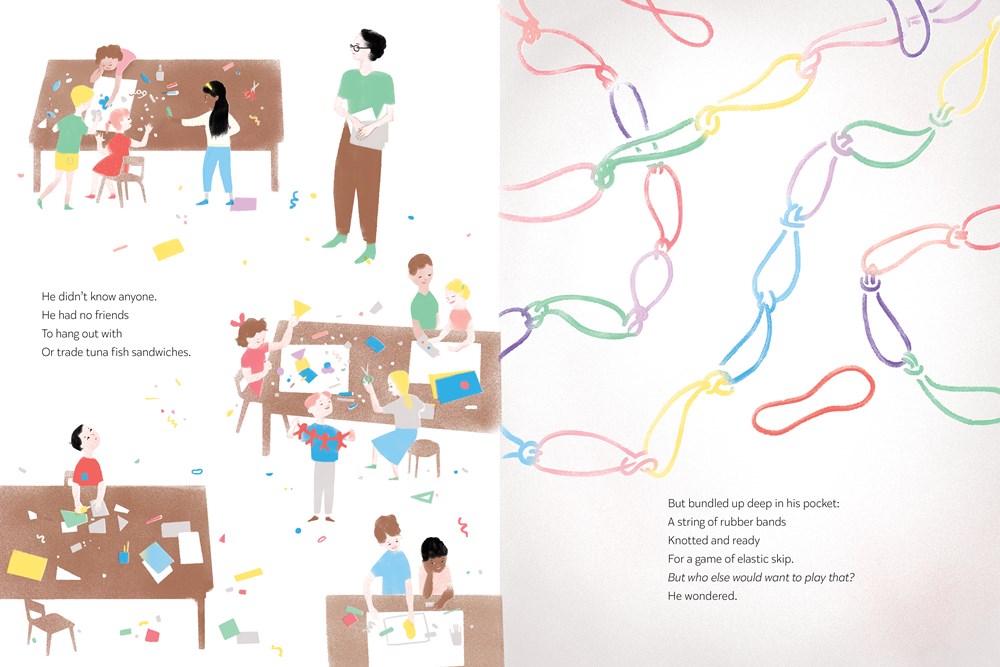 ---
Listen to Alan Woo talking with TeachingBooks about creating David Jumps In. You can click the player below or experience the recording on TeachingBooks, where you can read along as you listen, and also translate the text to another language.
---
Invitation to Imagine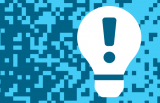 TeachingBooks asks each author or illustrator on our Virtual Book Tour to share a writing prompt, a drawing exercise, or just an interesting question to spark curiosity and creativity. Enjoy the following activity contributed by Alan Woo.
Imagination Activity with Alan Woo
Write about or draw a favorite outdoor activity. You could think about a memory of doing something or something that you like to do now on a daily basis. Show us why it is your favorite activity and why it means so much to you.
---
Finish This Sentence . . . with Alan Woo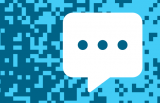 As part of our Virtual Book Tour, TeachingBooks asks authors and illustrators to complete short sentence prompts. Enjoy Alan Woo's response.
"I hope that my book may encourage readers to think about . . ."
I hope that my book may encourage kids to think about what it feels like to be an outsider, such as being the new kid at school, and how scary and intimidating that can be. Perhaps it will help kids to think about how they can be as welcoming and friendly as possible, especially when someone like David goes out of his comfort zone in an attempt to make a new friend. It takes courage to put yourself out there, whether you are a child or an adult. Being able to recognize courage in someone else will hopefully make one more sympathetic and able to show kindness.
---
Thank you!
To wrap up this Virtual Book Tour, we thank Alan Woo for signing a book for all of us!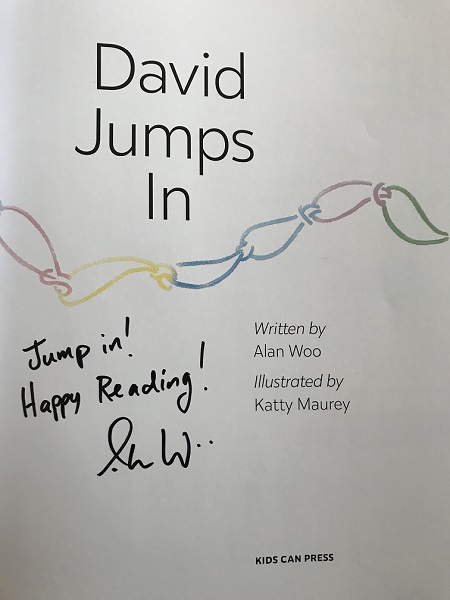 ---
More Connections to Alan Woo and David Jumps In
---
Explore all of the titles featured in the TeachingBooks Virtual Book Tour: one link with author interviews, lesson plans, activities, and more!
All text and images are courtesy of Alan Woo, Katty Maurey, and Kids Can Press and may not be used without expressed written consent.