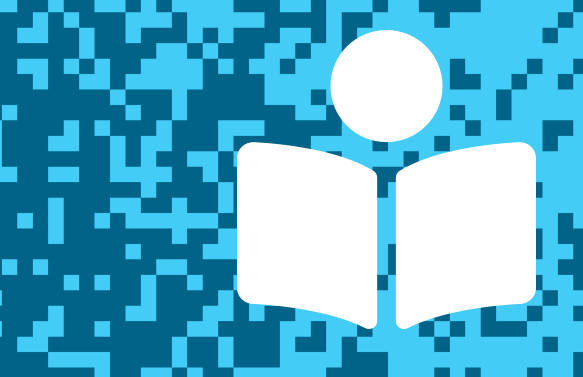 In this post, we feature Tanya Lloyd Kyi, author of over 25 books for young people, including Under Pressure: The Science of Stress. You can hear her speak about the inspiration for her new book This Is Your Brain on Stereotypes: How Science Is Tackling Unconscious Bias, and try her fun "invitation to imagine" activity. You'll also find other resources to explore. Thanks for joining us, and let us know what you think in the comments below!
---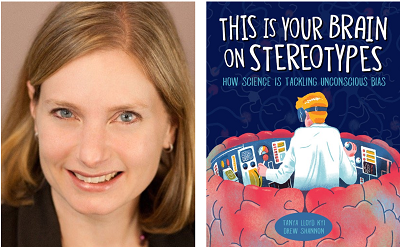 Written by Tanya Lloyd Kyi and illustrated by Drew Shannon
Published by Kids Can Press
Release date: September 1, 2020
This essential overview introduces the science behind stereotypes, helping young people make sense of why we classify people, and offering concrete suggestions on how we can change our thinking. In chapters that address discrimination, racism, sexism, ableism and homophobia, the book covers the history of identifying stereotypes, biases in our brains, and how stereotypes affect our sense of self. Most importantly, it covers current research into how science can help us overcome our biases, offering hope for a future where stereotypes are less prevalent and the world is more fair for everyone.
From the Introduction:

For more than a hundred years, scientists have been trying to figure out how we classify people and why. . . . And slowly, but surely, they're finding ways that we can rewire our minds—and our societies.

Read a longer excerpt from This Is Your Brain on Stereotypes: How Science Is Tackling Unconscious Bias, written by Tanya Lloyd Kyi and illustrated by Drew Shannon.
---
Listen to Tanya Lloyd Kyi talking with TeachingBooks about creating This Is Your Brain on Stereotypes: How Science Is Tackling Unconscious Bias. You can click the player below or experience the recording on TeachingBooks, where you can read along as you listen, and also translate the text to another language.
---
Invitation to Imagine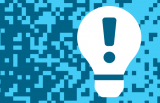 TeachingBooks asks each author or illustrator on our Virtual Book Tour to share a writing prompt, a drawing exercise, or just an interesting question to spark curiosity and creativity. Enjoy the following activity contributed by Tanya Lloyd Kyi.
Imagination Activity with Tanya Lloyd Kyi
When I run out of ideas, I often take a list of random words and try to work them into a story. (I like the website randomwordgenerator.com, but you can also pick random words from a book or dictionary.)
Here's today's list: temptation, eye, ignore, can, activate, market, long, reduce, shatter, crime.
As soon as I begin, I get absorbed. Somehow, ideas begin to flow. Before I know it, a story is taking shape, and I'm writing as quickly as I can to find out what's going to happen next!
---
Finish This Sentence . . . with Tanya Lloyd Kyi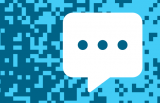 As part of our Virtual Book Tour, TeachingBooks asks authors and illustrators to complete short sentence prompts. Enjoy Tanya Lloyd Kyi's response.
"Where I work is . . ."
I have a miniature office on the landing of my staircase. I take my coffee there in the mornings, wrap myself in the quilt (made by my mom), and begin to write. At least, that's what I usually do. The pandemic has made things a bit tricky. There are now teenagers doing their schoolwork upstairs, and a husband on the phone downstairs. Then there's the new addition to our family—an adorable but very mischievous puppy named Coby. My landing isn't quiet anymore! These days, I often take a notebook to the backyard in the mornings and do my creative work there.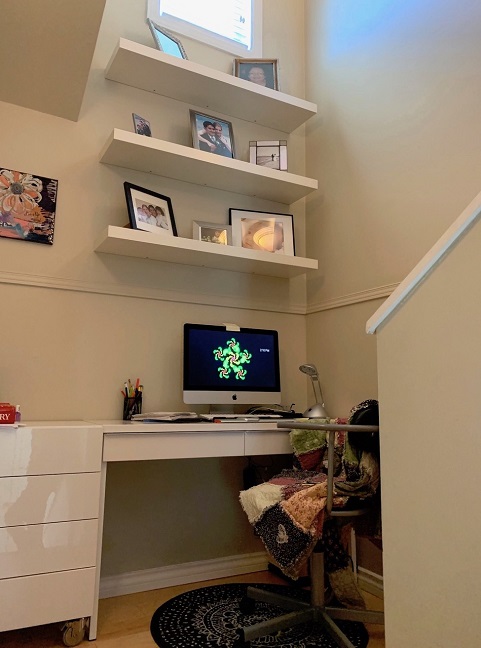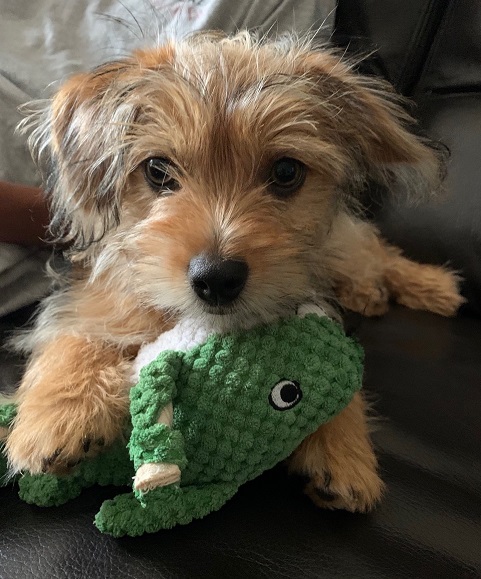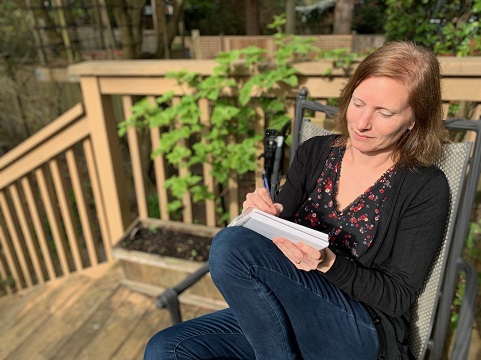 ---
Thank you!
To wrap up this Virtual Book Tour, we thank Tanya Lloyd Kyi for signing a book for all of us!
---
More Connections to Tanya Lloyd Kyi and This Is Your Brain on Stereotypes: How Science Is Tackling Unconscious Bias
---
Explore all of the titles featured in the TeachingBooks Virtual Book Tour: one link with author interviews, lesson plans, activities, and more!
All text and images are courtesy of Tanya Lloyd Kyi and Kids Can Press and may not be used without expressed written consent.