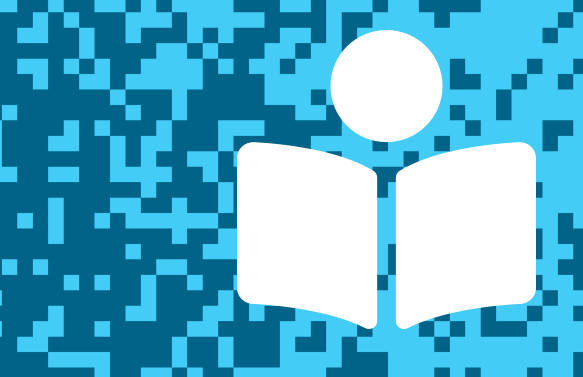 In this post, we feature Kate Klise, whose popular titles include Dying to Meet You, illustrated by her sister M. Sarah Klise. You can hear her speak about the inspiration for her new book Don't Check Out This Book, and try her fun "invitation to imagine" activity. You'll also find other resources to explore. Thanks for joining us, and let us know what you think in the comments below!
---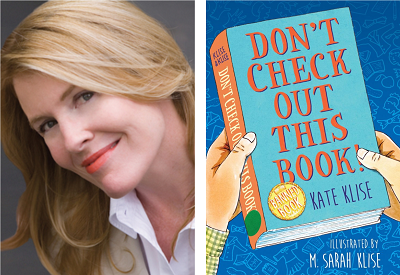 Written by Kate Klise, illustrated by M. Sarah Klise
Published by Algonquin Young Readers, an imprint of Workman Publishing
Release date: March 10, 2020
Is the sweet town of Appleton ripe for scandal? Consider the facts: Appleton Elementary School has a new librarian named Rita B. Danjerous (say it fast) who has a controversial "green dot" collection. A mandated student dress code includes white gloves and bow ties available only at a shop owned by the new school board president.
Sound strange? Fret not. Appleton's fifth-grade sleuths are following the money and getting to the most rotten core of their town's juiciest scandal. Sisters Kate Klise and M. Sarah Klise return with a new pun-filled book, told this time entirely in texts, emails, newspaper clippings, and more.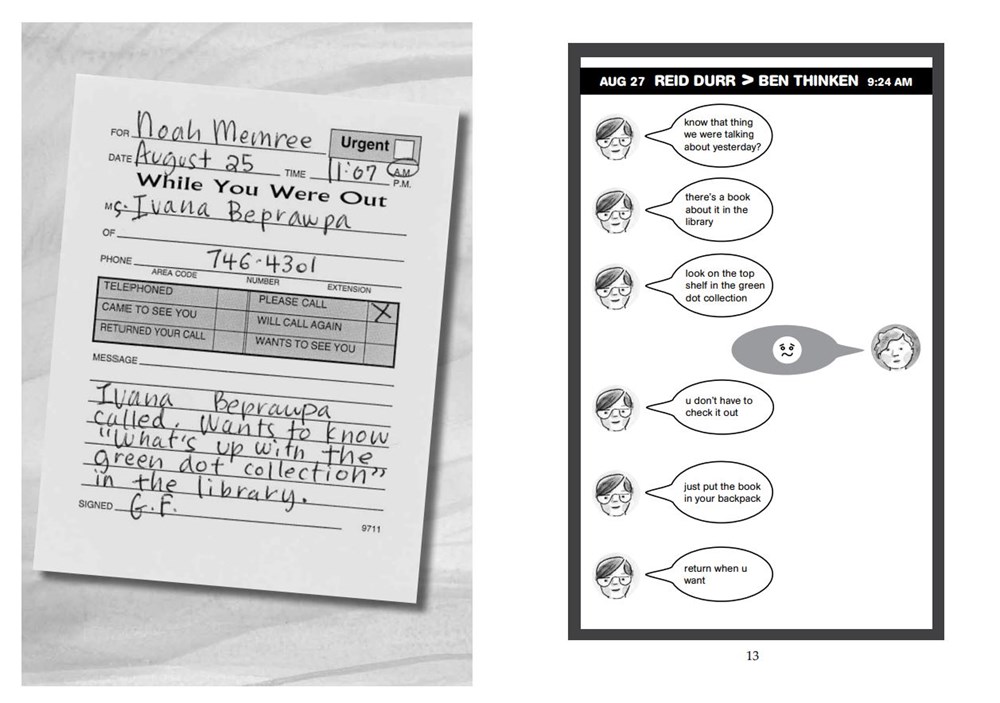 ---
Listen to Kate Klise talking with TeachingBooks about creating Don't Check Out This Book. You can click the player below or experience the recording on TeachingBooks, where you can read along as you listen, and also translate the text to another language.
---
Invitation to Imagine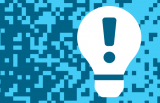 TeachingBooks asks each author or illustrator on our Virtual Book Tour to share a writing prompt, a drawing exercise, or just an interesting question to spark curiosity and creativity. Enjoy the following activity contributed by Kate Klise.
Imagination Activity with Kate Klise
William James, who was a famous philosopher and psychologist, once wrote: "As long as there are postmen, life will have zest." I know exactly what he means. I love letters, which is why I write a lot of my books in letter form. (The fancy term for that is an epistolary novel.) If you want to try writing a story in letters, just start by filling in the blanks below:
Dear ______,
I don't know if you remember me. We met ___ years ago at _______________. As luck would have it, I am currently ______________. Will you please ___________? Hurry. I'm _________________.
Sincerely,
_________________________
After you finish, write a response letter. You're off and running!
---
Finish This Sentence . . . with Kate Klise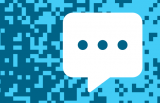 As part of our Virtual Book Tour, TeachingBooks asks authors and illustrators to complete short sentence prompts. Enjoy Kate Klise's response.
"A favorite question from readers is . . ."
One of my favorite reader questions came from a boy years ago. He asked, "Do you make those stories up out of your own head?" It's a good question. The truth is, I don't feel like I really make them up. I feel like stories are already in our heads. Our job is to pull them out without destroying them and get them down on paper so we can share them with the world.
"My favorite books as a child were . . ."
My favorite books as a child were Charlie and the Chocolate Factory, Charlotte's Web, The Trumpet of the Swan, and Stuart Little. They're still some of my favorite books today.
"A surprising thing that helps me work is . . ."
What helps me write? Walking! I'm a voracious walker. Years ago, I hired a guy to blaze a hiking trail through the woods on my property. The trail is just under a mile and half long. Whenever I get stuck writing, I go for a hike. It always helps me get unstuck.
"Where I work is . . ."
Here's a picture of my writing desk. It's made from old floorboards and was built inside this room because the desk would've been too big to fit through the doorway.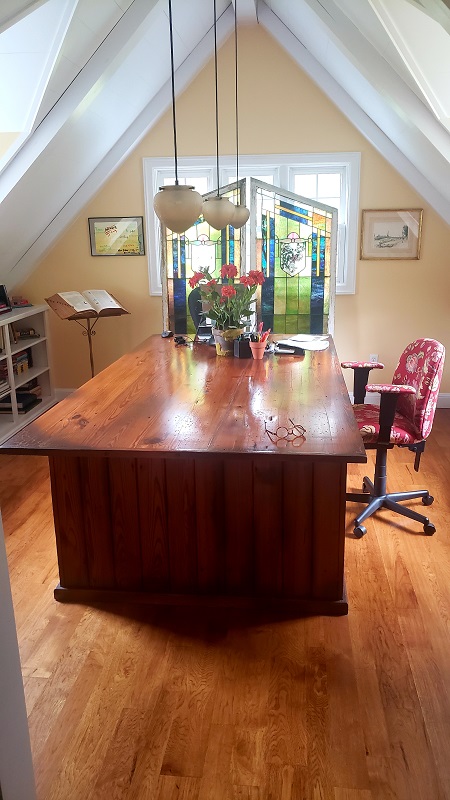 ---
Thank you!
To wrap up this Virtual Book Tour, we thank Kate Klise for signing a book for all of us!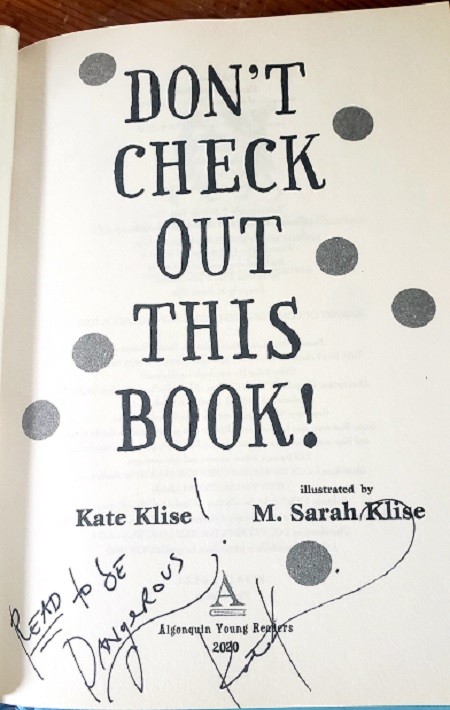 ---
More Connections to Kate Klise and Don't Check Out This Book
---
Explore all of the titles featured in the TeachingBooks Virtual Book Tour: one link with author interviews, lesson plans, activities, and more!
All text and images are courtesy of Kate Klise, M. Sarah Klise, and Workman Publishing and may not be used without expressed written consent.