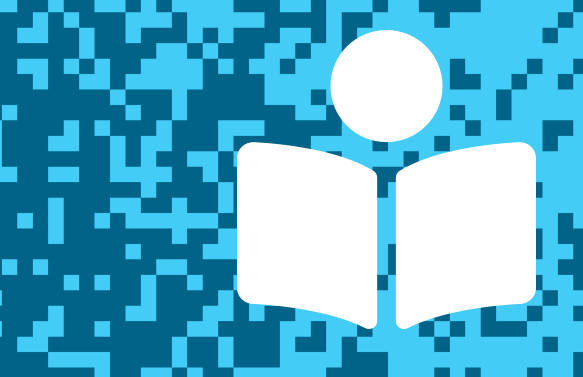 In this post, we feature Diane Stanley, a multi-award-winning author of illustrated informational books, as well as novels, including The Silver Bowl. You can hear her speak about her new title Resist! Peaceful Acts That Changed Our World, and try her fun "invitation to imagine" activity. You'll also find other resources to explore. Thanks for joining us, and let us know what you think in the comments below!
---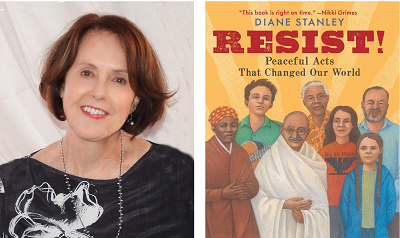 Written and illustrated by Diane Stanley
Published by Neal Porter Books, an imprint of Holiday House
Release date: September 1, 2020
From protest music to marches, sit-ins to walk-outs, acts of peaceful resistance throughout history have defended the disenfranchised and demanded reform. In the face of violent oppression and overwhelming opposition, activists have refused to back down. Today, a new generation of activists is speaking up in unprecedented numbers against systemic oppression, bias, racism, and injustice. This collection of 21 essays, striking artwork, and rich supplementary material reminds us of the activists who came before: the people who have used peaceful resistance and non-violent protests to make their voices heard. A timely, hopeful offering from award-winning author and illustrator Diane Stanley.
From the essay, "Larry Itliong, Dolores Huerta, and César Chávez:"

"The migrant farm workers of California were among the poorest and most desperate in the country. Laws that protected other workers did not apply to them."

Read a longer excerpt from Resist! Peaceful Acts That Changed Our World, written and illustrated by Diane Stanley.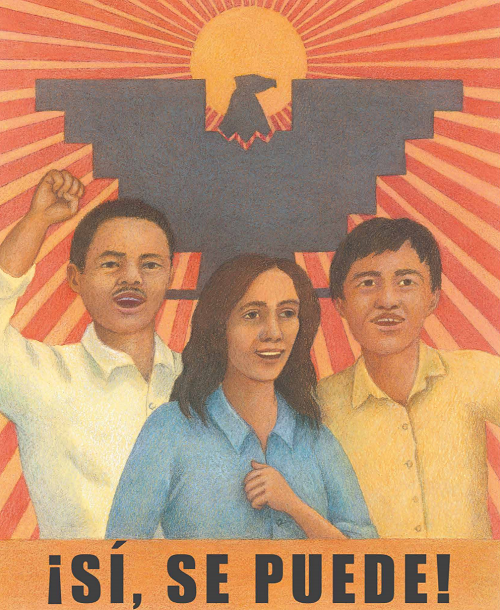 ---
Listen to Diane Stanley talking with TeachingBooks about Resist! Peaceful Acts That Changed Our World. You can click the player below or experience the recording on TeachingBooks, where you can read along as you listen, and also translate the text to another language.
---
Invitation to Imagine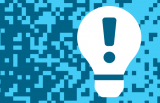 TeachingBooks asks each author or illustrator on our Virtual Book Tour to share a writing prompt, a drawing exercise, or just an interesting question to spark curiosity and creativity. Enjoy the following activity contributed by Diane Stanley.
Imagination Activity with Diane Stanley
Think about something that feels wrong or unfair to you. It could be people dropping litter in your neighborhood or being mean to a kid at school. Or it could be something really big, such as homelessness or global warning. Just make sure it's something you care about. Then get creative! Brainstorm with your friends, siblings, or parents, and come up with a list of six things you could reasonably and peacefully do to help solve that problem. Then choose the best one, and do it.
---
Finish This Sentence . . . with Diane Stanley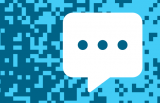 As part of our Virtual Book Tour, TeachingBooks asks authors and illustrators to complete short sentence prompts. Enjoy Diane Stanley's response.
"I hope that my book may encourage kids to think about…"
I hope that my book may encourage kids to think about their own power to make the world a better place.
"Where I work is…"
Where I work is a quiet and sunny room, with a view of the Sangre de Cristo Mountains. I watch as they change through the seasons—blazing red and yellow aspens in autumn, snow-flocked in winter, and green throughout the summer. I keep my windows open in summer to let in the sweet mountain air. It's the perfect place for me to lose myself in words and ideas.
---
Thank you!
To wrap up this Virtual Book Tour, we thank Diane Stanley for signing a book for all of us!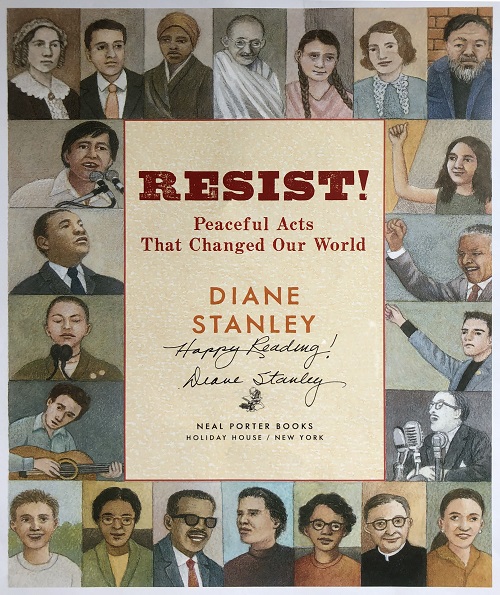 ---
More Connections to Diane Stanley and Resist! Peaceful Acts That Changed Our World
---
Explore all of the titles featured in the TeachingBooks Virtual Book Tour: one link with author interviews, lesson plans, activities, and more!
All text and images are courtesy of Diane Stanley and Holiday House and may not be used without expressed written consent.