From Teaching to Writing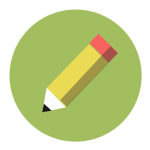 TeachingBooks asks each author or illustrator to reflect on their journey from teaching to writing. Enjoy the following from Candice Iloh.
How did your experience in the classroom impact the writing of Every Body Looking?
A large majority of the ten years I spent in the classroom was with high schoolers in underserved communities. Most of the time their body language and the tensions of their environment let me know quickly that they didn't want to be there. Unlike the energy of working with elementary age kids, and sometimes middle schoolers, I entered the spaces that I taught in knowing I would have to compete with the fact that by the time these kids met me, several adults had already failed them. They'd already endured schools that pushed outdated curriculum, teachers that didn't take the time to assess what would best appeal to their interests, and home lives that made it hard to care about what was going on during the day in class. What I immediately learned, and over time would come to learn deeply from these young people, was how important it was to not waste their time.
Being in the classroom heavily influenced the writing of Every Body Looking by not allowing me for a second to lose sight of who should be centered in the story. Even further, it helped me create something completely guided by that compassion and empathy. I could not have written this book without being tapped into the very real feelings and experiences that young people have every day. Being tapped into where I was as a young person cleared a lot of what/how adults tell young people to be, and helped me get to what my main character, Ada, really wanted. So I spent a lot of my time in all of my previous roles (classroom teacher, teaching artist, coach, and youth advocate), listening to what my students said when their guards were down and they felt safe. Step number one was actually becoming a person who was safer for young people to be around.
Doing the work of listening to the young people I came across drastically cemented the tone of Every Body Looking. I decided early on that I wanted the voice to be clear and the format of the story to be accessible. I've come across several kids who've said they don't like to read and that they hate to write. But what I discovered is that what they hated was reading boring stories that they couldn't connect with. Many of them didn't like reading books that were so unrelatable that it felt like they were being written at rather than for. I also discovered that in this shifting world of too much information and conflicting messages, they increasingly found novels written in verse to be the least stressful to grasp. I let that be the driving force of how this story looked on the page.
---
Books and Resources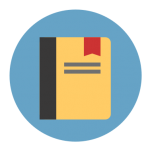 TeachingBooks personalizes connections to books and authors. Enjoy the following on Candice Iloh and the books she's created.
Listen to Candice Iloh talking with TeachingBooks about the backstory for writing Every Body Looking. You can click the player below or experience the recording on TeachingBooks, where you can read along as you listen, and also translate the text to another language.
---
Explore all of the For Teachers, By Teachers blog posts.
Special thanks to Candice Iloh and Penguin Books for Young Readers for their support of this post. All text and images are courtesy of Candice Iloh and Penguin Books for Young Readers, and may not be used without expressed written consent.