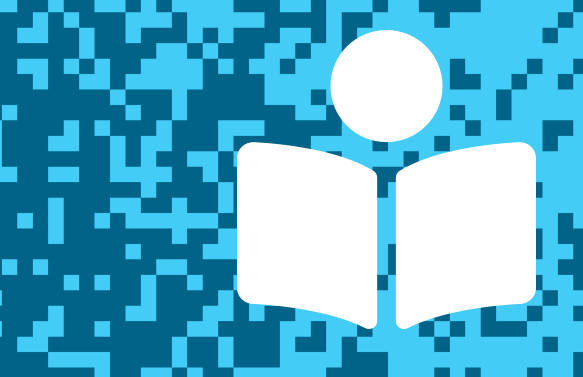 In this post, we feature debut author Kalynn Bayon. You can hear her speak about the inspiration for her first novel Cinderella Is Dead and try her fun "invitation to imagine" activity. You'll also find other resources to explore. Thanks for joining us, and let us know what you think in the comments below!
---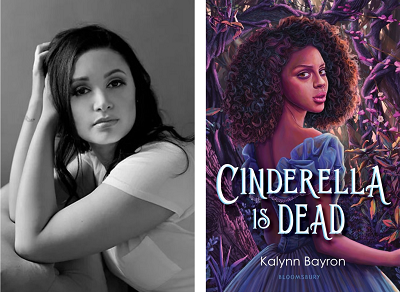 Written by Kalynn Bayron
Published by Bloomsbury YA, an imprint of Bloomsbury USA
Release date: July 7, 2020
It's 200 years after Cinderella found her prince, but the fairy tale is over. Teen girls are now required to appear at the Annual Ball, where the men of the kingdom select wives based on a girl's display of finery. If a suitable match is not found, the girls not chosen are never heard from again. Sixteen-year-old Sophia would much rather marry Erin, her childhood best friend, than parade in front of suitors. At the ball, Sophia makes the desperate decision to flee, and meets Constance, the last known descendant of Cinderella and her step sisters. Together, they vow to bring down the king once and for all. This fresh take on a classic story will leave readers questioning the tales they've been told and cheering for girls who remake their worlds.
Chapter One:

Cinderella has been dead for 200 years.

I've been in love with Erin for the better part of three years.

And I am about two minutes away from certain death.

Read a longer excerpt from Cinderella Is Dead.
---
Listen to Kalynn Bayron talking with TeachingBooks about creating Cinderella Is Dead. You can click the player below or experience the recording on TeachingBooks, where you can read along as you listen, and also translate the text to another language.
---
Invitation to Imagine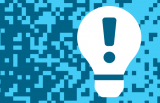 TeachingBooks asks each author or illustrator on our Virtual Book Tour to share a writing prompt, a drawing exercise, or just an interesting question to spark curiosity and creativity. Enjoy the following activity contributed by Kalynn Bayron.
Imagination Activity with Kalynn Bayron
Think of something that you love to do, anything that brings you joy and happiness. It could be playing an instrument, singing a song, drawing, writing poetry, playing sports, watching movies, reading books, anything! Then, imagine that you live in a place that will not allow you to do that particular thing. How would you feel? Would you continue to do the thing even though the larger community disapproves? What would you be willing to risk to be happy and fulfilled?
---
Finish This Sentence . . . with Kalynn Bayron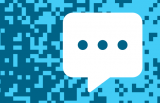 As part of our Virtual Book Tour, TeachingBooks asks authors and illustrators to complete short sentence prompts. Enjoy Kalynn Bayron's response.
"My favorite books as a child were…"
My favorite books as a child were the Goosebumps series, all of the Ramona books, Brothers Grimm fairy tales, the Nancy Drew books, and The True Story of the Three Little Pigs.
"I hope that my books may encourage teens to…"
I hope that my book may encourage teens to ask questions and seek out the truth for themselves.
---
Thank you!
To wrap up this Virtual Book Tour, we thank Kalynn Bayron for signing a book for all of us!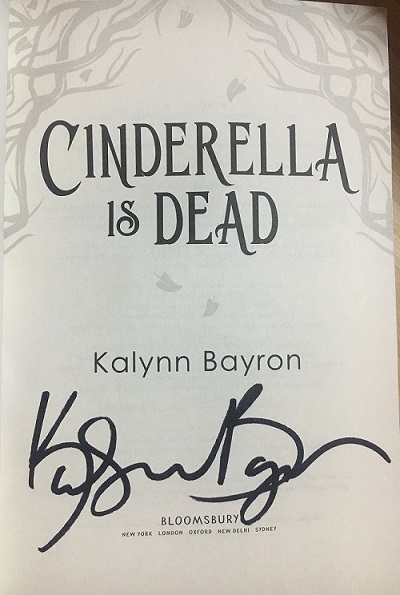 ---
More Connections to Kalynn Bayron and Cinderella Is Dead
---
Explore all of the titles featured in the TeachingBooks Virtual Book Tour: one link with author interviews, lesson plans, activities, and more!
Author photo by Black Forest Photography. All other text and images are courtesy of Kalynn Bayron and Bloomsbury USA and may not be used without expressed written consent.