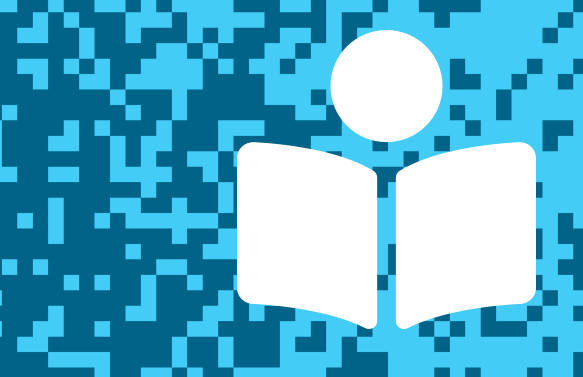 In this post, we feature award-winning author and illustrator John Hare, whose titles include Field Trip to the Moon, an ALA Notable Book for Children. You can hear him speak about the artwork in his new title Field Trip to the Ocean Deep, and try his fun "invitation to imagine" activity. You'll also find other resources to explore. Thanks for joining us, and let us know what you think in the comments below!
---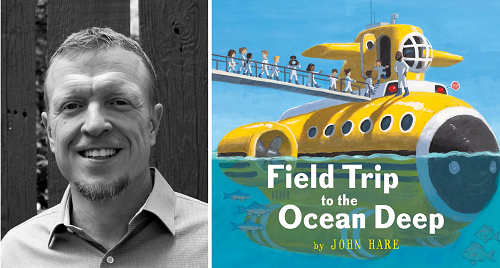 Written and illustrated by John Hare
Published by Margaret Ferguson Books, an imprint of Holiday House Books for Young Readers
Release date: September 8, 2020
Students dressed in deep sea helmets travel to the ocean deep in a yellow school-bus submarine. When they get there, they frolic with fish, chase luminescent squid, and discover an old shipwreck. But when it's time to return to the submarine bus, one student lingers to take a photo of a treasure chest and falls into a deep ravine. Luckily, the child makes an unexpected friend. In his wordless follow-up to Field Trip to the Moon, John Hare leaves room for children to create their own versions of this story of adventure, wonder, and friendship.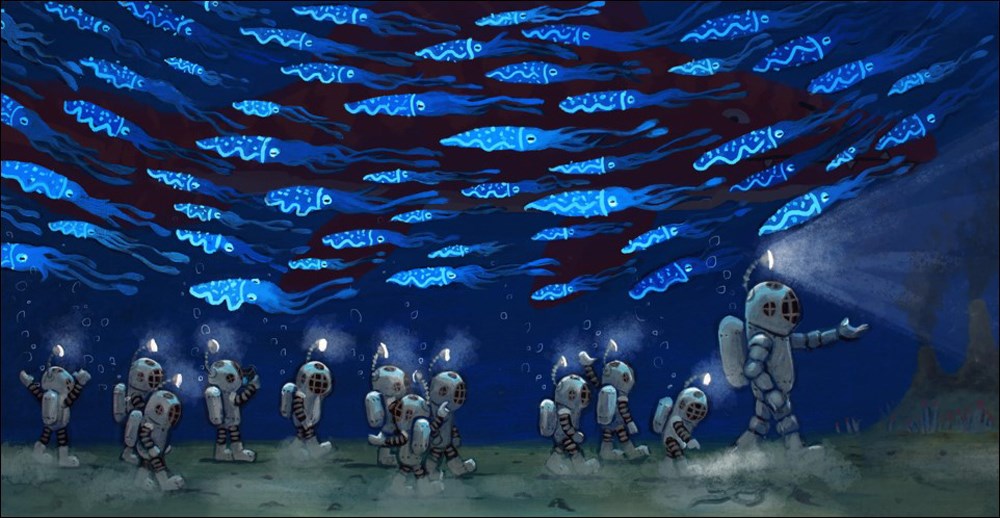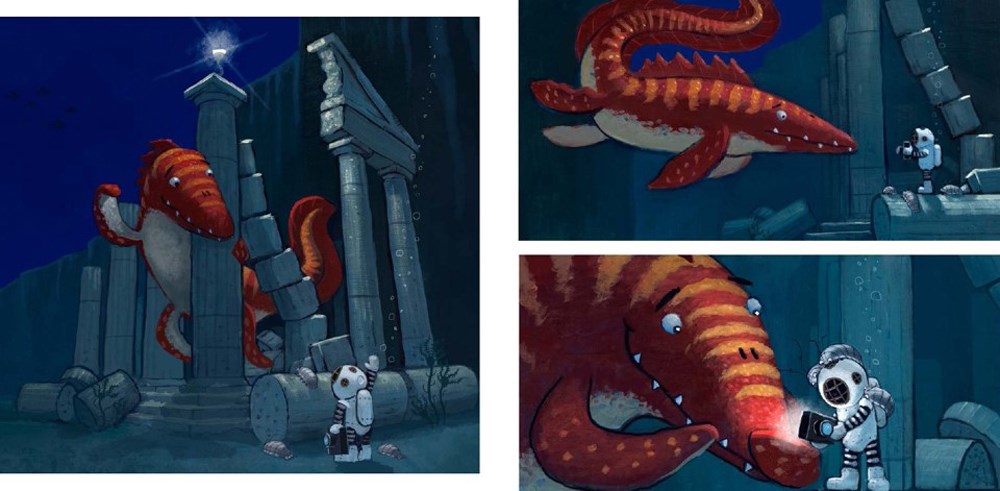 ---
Listen to John Hare talking with TeachingBooks about creating the artwork in Field Trip to the Ocean Deep. You can click the player below or experience the recording on TeachingBooks, where you can read along as you listen, and also translate the text to another language.
---
Invitation to Imagine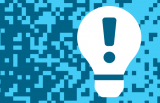 TeachingBooks asks each author or illustrator on our Virtual Book Tour to share a writing prompt, a drawing exercise, or just an interesting question to spark curiosity and creativity. Enjoy the following activity contributed by John Hare.
Imagination Activity with John Hare
Imagine yourself on a field trip to a strange new planet. Is the planet hot or cold? Dry or wet? Big or small? While on this new planet, you encounter aliens! What do they look like? How have they adapted to survive those conditions? Can you draw them?
---
Finish This Sentence . . . with John Hare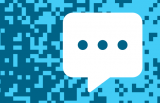 As part of our Virtual Book Tour, TeachingBooks asks authors and illustrators to complete short sentence prompts. Enjoy John Hare's response.
"A surprising thing that helps me work is…"
Exercise! There are days when I have too much energy. My brain is going 1000 miles per hour, and my body doesn't want to sit still. A good run helps to get me focused. Funny thing is that it works when the opposite is true! Some days my brain is foggy, and I just want to lay around. Working out almost never fails to get my engine primed.
"Where I work is…"
I work in an old garage that I've converted to a studio. I don't put down nice carpet so that I can get paint on stuff and not be upset. I like to get paint on stuff. Recently, I knocked down a wall to an adjacent room to make the studio bigger! It was getting crowded, and I like room to spread out and pace. My dog, Jack, likes room to pace, too.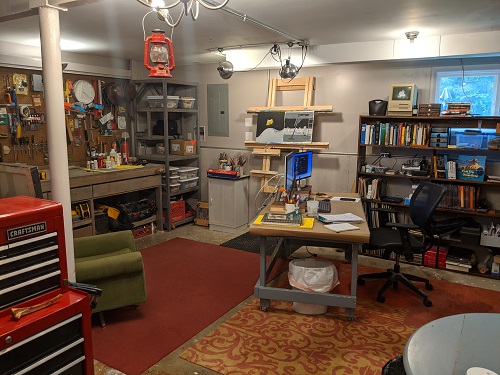 ---
Thank you!
To wrap up this Virtual Book Tour, we thank John Hare for signing a book for all of us!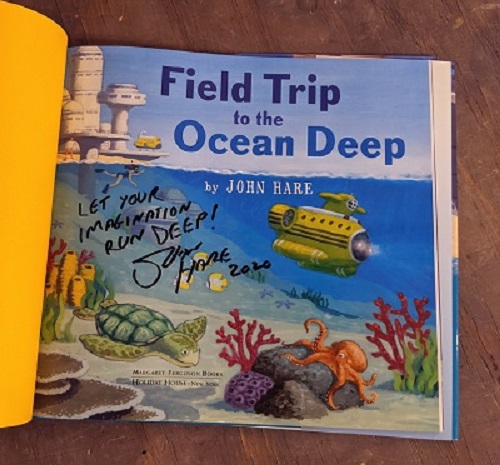 ---
More Connections to John Hare and Field Trip to the Ocean Deep
---
Explore all of the titles featured in the TeachingBooks Virtual Book Tour: one link with author interviews, lesson plans, activities, and more!
All text and images are courtesy of John Hare and Holiday House and may not be used without expressed written consent.