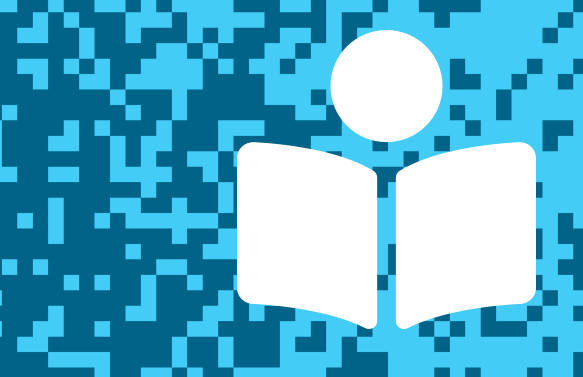 In this post, we feature author Anne Nesbet whose acclaimed novels include Cloud and Wallfish. You can hear her speak about the inspiration for her new novel Daring Darleen, Queen of the Screen and try her fun "invitation to imagine" activity. You'll also find other resources to explore. Thanks for joining us, and let us know what you think in the comments below!
---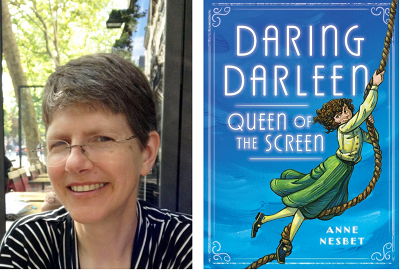 Written by Anne Nesbet
Published by Candlewick Press
Release date: April 14, 2020
Lights! Camera! Kidnapping? It's 1914, and 12-year-old Darleen's silent film adventures collide with reality when a fake kidnapping set up by her studio becomes all too real. Suddenly, Darleen finds herself in the hands of dastardly criminals who have also just nabbed Miss Victorine Berryman, the poor-little-rich-girl heiress of one of America's largest fortunes. Will Darleen and Victorine be able to engineer their own happily-ever-after, or will the villains be victorious? At the heart of this page-turning adventure is the unlikely, true friendship between two courageous, boundary-pushing girls.
Chapter One:

Sometimes the real danger is not what you thought it would be at all. Real danger likes to curl itself up small and hide away just out of sight so that it can catch you by surprise.

Read a longer excerpt from Daring Darleen, Queen of the Screen.
---
Listen to Anne Nesbet talking with TeachingBooks about creating Daring Darleen, Queen of the Screen. You can click the player below or experience the recording on TeachingBooks, where you can read along as you listen, and also translate the text to another language.
---
Invitation to Imagine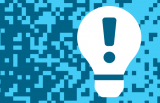 TeachingBooks asks each author or illustrator on our Virtual Book Tour to share a writing prompt, a drawing exercise, or just an interesting question to spark curiosity and creativity. Enjoy the following activity contributed by Anne Nesbet.
Imagination Activity with Anne Nesbet
Movies these days are full of special effects, often created, of course, with the aid of computers. In 1914, when Darleen is starring in adventure films, filmmakers had to figure out clever ways to make "magic" happen, without the help of any apps or computers. Can we challenge ourselves, as people living in the 21st century, to problem-solve as if we were living in 1914? Imagine you are making a movie long ago. How would you:
make a person magically disappear?
make a person transform into something very different, like a watering can or a rabbit?
film a scene in which someone magically walks upside down on the ceiling?
film a miniature person talking to a giant?
SAFELY film a scary-looking scene in which an actor seems to leap from one speeding motorcar to another? (How can you make it look like those motorcars are going very, very fast, when in fact, when filmed, they were slowly and carefully driven?)
create some other really magical special effect, using only your movie camera, your reel of film, and whatever real objects and clever ideas you can come up with?
Remember that there is no single right answer to any of these creative questions! If you can come up with a couple of ideas, all the better! Try to write up a description of your secret special-effect technique. You might even want to use a 21st-century device (like a phone) to make an "old-fashioned film," using your secret movie magic trick. Have fun!
---
Finish This Sentence . . . with Anne Nesbet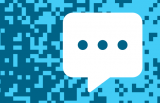 As part of our Virtual Book Tour, TeachingBooks asks authors and illustrators to complete short sentence prompts. Enjoy Anne Nesbet's response.
"A surprising thing that helps me work is…"
A surprising thing that helps me work is walking. I have plotted out many books while backpacking in the high mountains of the Sierras, but even walking around the neighborhood can help get words and ideas flowing again when I'm stuck.
"I hope my book encourages kids to think about…"
I hope that my book may encourage kids to wonder about how things around them in the world are made—not just the movies, but everything! Pick up an object: how many different people had a hand in making that thing? How much knowledge did there have to be in the world to figure out how to construct it? What problems did the makers have to overcome to create this thing?
---
Thank you!
To wrap up this Virtual Book Tour, we thank Anne Nesbet for signing a book for all of us!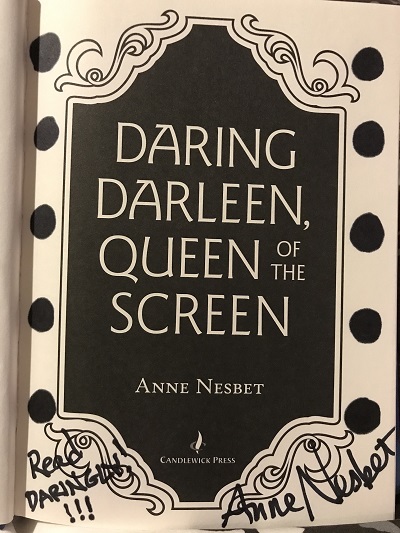 ---
More Connections to Anne Nesbet and Daring Darleen, Queen of the Screen
---
Explore all of the titles featured in the TeachingBooks Virtual Book Tour: one link with author interviews, lesson plans, activities, and more!
All text and images are courtesy of Anne Nesbet and Candlewick Press and may not be used without expressed written consent.