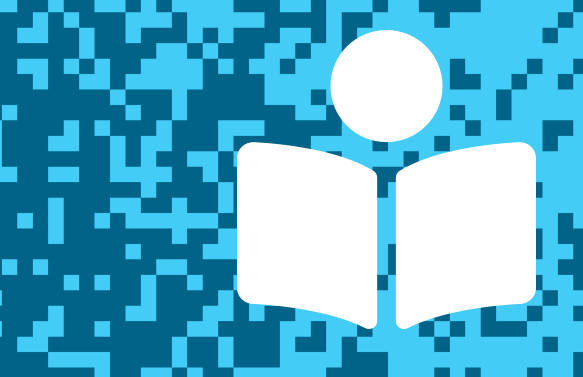 In this post, we feature author Traci Chee, author of the acclaimed, bestselling trilogy that begins with The Reader. You can hear her speak about the inspiration for her new YA novel We Are Not Free and try her fun "invitation to imagine" activity. You'll also find other resources to explore. Thanks for joining us, and let us know what you think in the comments below!
---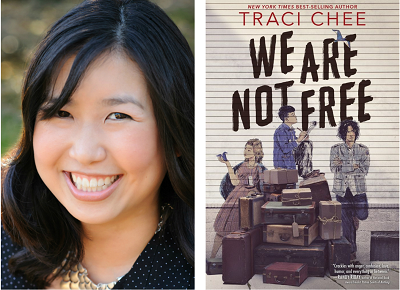 Written by Traci Chee
Published by Houghton Mifflin Harcourt Books for Young Readers
Release date: Sept. 1, 2020
Fourteen teens, who have grown up together in Japantown, San Francisco, join over 100,000 people of Japanese ancestry who are removed from their homes and forced into desolate incarceration camps. In a world that seems determined to hate them, these young Nisei must rally together as racism and injustice threaten to pull them apart. Chee's historical novel reaches directly into today's urgent humanitarian debates in a collective story about Japanese-American teens whose lives are irrevocably changed by the mass U.S. incarcerations of World War II.
Minnow, March, 1942:

It's been over three months since the attack on Pearl Harbor, and my oldest brother, Mas, has told me to come straight home from school each day. Take the bus, he says. No loitering around, he says. I mean it, Minnow.

Read a longer excerpt from We Are Not Free.
---
Listen to Traci Chee talking with TeachingBooks about creating We Are Not Free. You can click the player below or experience the recording on TeachingBooks, where you can read along as you listen, and also translate the text to another language.
---
Invitation to Imagine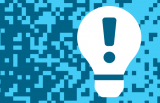 TeachingBooks asks each author or illustrator on our Virtual Book Tour to share a writing prompt, a drawing exercise, or just an interesting question to spark curiosity and creativity. Enjoy the following activity contributed by Traci Chee.
Imagination Activity with Traci Chee
Like my characters, my Japanese-American grandparents were unjustly incarcerated during WWII, so one of my favorite parts of writing We Are Not Free was interviewing them about their experiences. These interviews brought the history alive in a way that was so personal and so captivating. So, for this activity, I'd like you to interview one of the adults in your life. You can interview a grandparent, a great aunt or uncle, a trusted neighbor, a teacher, or anyone else who might have some good stories to tell about their youth. Ask them what life was like when they were your age, and ask more if you learn something that piques your curiosity! As a place to start, some of the questions I used were:
What was a normal day like for you?
Can you tell me about an event that sticks out to you as special, different, or important?
Where were you when a particular historical event happened?
How did you feel about it?
---
Finish This Sentence . . . with Traci Chee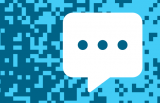 As part of our Virtual Book Tour, TeachingBooks asks authors and illustrators to complete short sentence prompts. Enjoy Traci Chee's response.
"While working on this latest project, I was surprised to discover that . . ."
While working on this latest project, I was surprised to discover that my grandparents were teenagers when they were incarcerated during WWII. My grandpa was 16 when he and his family were forcibly evicted from their apartment in San Francisco and sent to live behind barbed wire fences, where he learned to drive, graduated from high school, and met the love of his life—my grandma. It's weird to think that they just kept trying to live their lives while caught in the middle of a world war, but that's how it was, with all its heartbreak and hardships and anger and joy.
"I hope that my book encourages teens to think about . . ."
I hope that my book encourages teens to think about how the events we think of as history didn't actually happen all that long ago, and how we're still dealing with the effects of that history today. The more I've looked, the more I've found that history is alive and all around us, which means we still have the chance to change it. I hope We Are Not Free encourages others to keep looking, learning, and changing things, too.
---
Thank you!
To wrap up this Virtual Book Tour, we thank Traci Chee for signing a book for all of us!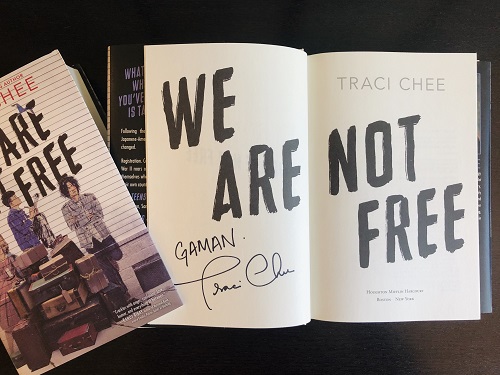 ---
More Connections to Traci Chee and We Are Not Free
---
Explore all of the titles featured in the TeachingBooks Virtual Book Tour: one link with author interviews, lesson plans, activities, and more!
Author photo is by Topher Simon. All other text and images are courtesy of Traci Chee and Houghton Mifflin Harcourt Books for Young Readers and may not be used without expressed written consent.