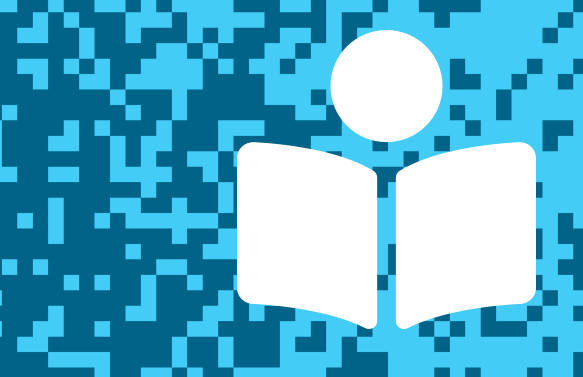 In this post, we feature author Saadia Faruqi, whose popular titles include the Yasmin chapter book series. You can hear her speak about the inspiration for her new middle-grade novel A Thousand Questions and try her fun "invitation to imagine" activity. You'll also find other resources to explore. Thanks for joining us, and let us know what you think in the comments below!
---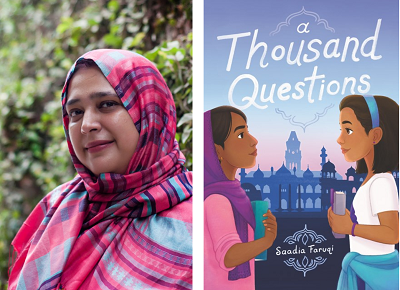 Written by Saadia Faruqi
Published by Quill Tree Books, an imprint of HarperCollins Children's Books
Release date: October 6, 2020
Mimi is not thrilled to be spending her summer in Karachi with grandparents she's never met. Sakina, the daughter of the cook in her grandparents' home, wants to go to school, but her family needs the income she helps to bring in. As the summer progresses, Sakina and Mimi realize that they have a lot in common, and to their surprise, they learn that they help each other reach for what they most want. Set in contemporary Pakistan, Saadia Faruqi's tender middle-grade novel follows two girls as they face a summer of change and family upheaval with kind hearts, big dreams, and all the right questions.
Chapter One:

Imagine an oven, like 400 degrees. Then imagine crawling inside and closing the door behind you. That's what Pakistan feels like in the summer.

Read a longer excerpt from A Thousand Questions.
---
Listen to Saadia Faruqi talking with TeachingBooks about creating A Thousand Questions. You can click the player below or experience the recording on TeachingBooks, where you can read along as you listen, and also translate the text to another language.
---
Invitation to Imagine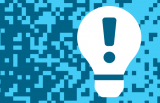 TeachingBooks asks each author or illustrator on our Virtual Book Tour to share a writing prompt, a drawing exercise, or just an interesting question to spark curiosity and creativity. Enjoy the following activity contributed by Saadia Faruqi.
Imagination Activity with Saadia Faruqi
If you could travel to any country of the world, where would you go? What would the weather be like, and what would you see there? What language would people be speaking, and how would you communicate with them? What foods would you eat and what would you do there for fun?
---
Finish This Sentence . . . with Saadia Faruqi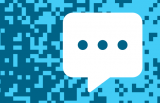 As part of our Virtual Book Tour, TeachingBooks asks authors and illustrators to complete short sentence prompts. Enjoy Saadia Faruqi's response.
"While working on this latest project I learned . . ."
While working on this latest project, I learned that Pakistan has changed a lot since my childhood there.
"I hope that my book encourages kids to think about . . ."
I hope that my book encourages kids to think about life in other countries.
---
More Connections to Saadia Faruqi and A Thousand Questions
---
Explore all of the titles featured in the TeachingBooks Virtual Book Tour: one link with author interviews, lesson plans, activities, and more!
All text and images are courtesy of Saadia Faruqi and HarperCollins Children's Books and may not be used without expressed written consent.