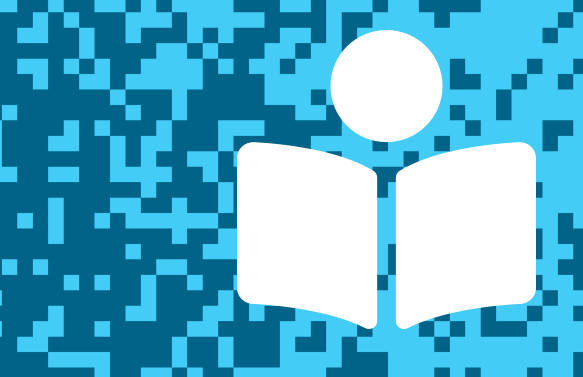 In this post, we feature celebrated author Pam Muñoz Ryan, whose many award-winning titles include Echo, a Newbery Honor Book. You can hear her speak about the inspiration for her new middle-grade novel Mañanaland and try her fun "invitation to imagine" activity. You'll also find other resources to explore. Thanks for joining us, and let us know what you think in the comments below!
---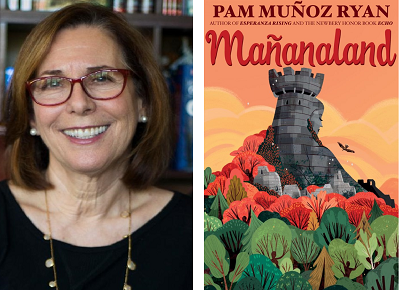 Written by Pam Muñoz Ryan
Published by Scholastic Press, an imprint of Scholastic Inc.
Release date: March 3, 2020
Maximiliano Córdoba loves stories, especially the legend Buelo tells him about a mythical gatekeeper who can guide brave travelers on a journey into tomorrow. If Max could see tomorrow, he would know if he'd make Santa Maria's celebrated fútbol team and whether he'd ever meet his mother, who disappeared when he was a baby. He longs to know more about her, but Papá won't talk. So, Max decides to seek answers on his own. With a treasured compass, a mysterious stone rubbing, and Buelo's legend as his only guides, he sets out on a perilous quest to discover if he is true of heart and what the future holds. This is a timeless tale of struggle, hope, and the unshakable truth of our shared humanity.
Chapter One:

Somewhere in the Américas, many years after once-upon-a-time and long before happily-ever-after, a boy climbed the cobbled steps of an arched bridge in the tiny village of Santa Maria, in the country of the same name.

Read a longer excerpt from Manañaland.
---
Listen to Pam Muñoz Ryan talking with TeachingBooks about creating Mañanaland. You can click the player below or experience the recording on TeachingBooks, where you can read along as you listen, and also translate the text to another language.
---
Invitation to Imagine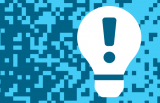 TeachingBooks asks each author or illustrator on our Virtual Book Tour to share a writing prompt, a drawing exercise, or just an interesting question to spark curiosity and creativity. Enjoy the following activity contributed by Pam Muñoz Ryan.
Imagination Activity with Pam Muñoz Ryan
In my book, Mañanaland, my protagonist, Max, goes on a journey to find out what will become of him. If you could hold tomorrow in the palm of your hand, what do you think you might see? Write or draw what you imagine.
---
Finish This Sentence . . . with Pam Muñoz Ryan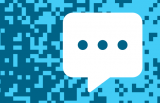 As part of our Virtual Book Tour, TeachingBooks asks authors and illustrators to complete short sentence prompts. Enjoy Pam Muñoz Ryan's response.
"My protagonist can't live without . . ."
My protagonist can't live without futbol, meaning soccer. He comes from a family of professional soccer players and he lives to play.
---
Thank you!
To wrap up this Virtual Book Tour, we thank Pam Muñoz Ryan for signing a book for all of us!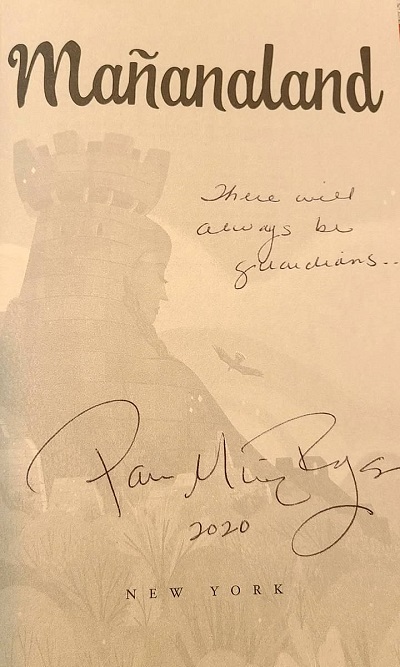 ---
More Connections to Pam Muñoz Ryan and Mañanaland
---
Explore all of the titles featured in the TeachingBooks Virtual Book Tour: one link with author interviews, lesson plans, activities, and more!
Author photo by Mike Brown. All other text and images are courtesy of Pam Muñoz Ryan and Scholastic Inc. and may not be used without expressed written consent.