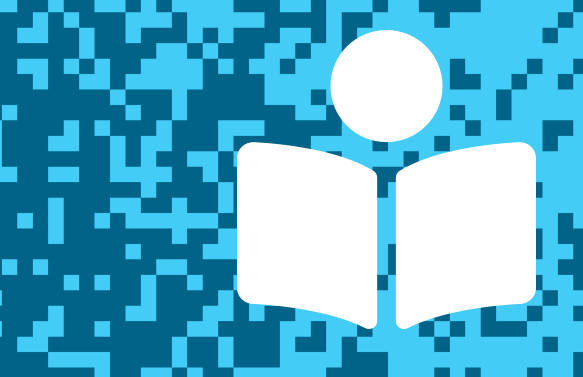 In this post, we feature acclaimed author and illustrator Lucy Knisley, whose award-winning titles include the graphic novel Relish. You can hear her speak about the inspiration for her new graphic novel Stepping Stones and try her fun "invitation to imagine" activity. You'll also find other resources to explore. Thanks for joining us, and let us know what you think in the comments below!
---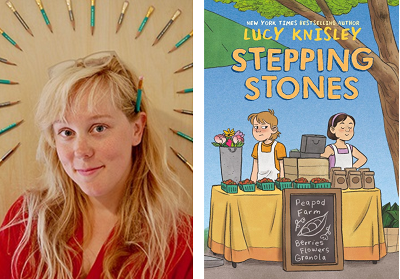 Written and illustrated by Lucy Knisley
Published by Random House Graphic, an imprint of Random House Children's Books
Release date: May 5, 2020
Jen does not want to leave the city. She does not want to move to a farm with her mom and her mom's new boyfriend. She did not want to leave her friends and her dad. Most of all, she does not want new stepsisters. Besides cleaning the chicken coop, trying to keep up with the customers at the local farmers' market, and missing her old life, Jen has to deal with her own insecurities about where she fits into this new family. In this contemporary middle-grade graphic novel, the first volume in a planned trilogy, New York Times-bestselling author Lucy Knisley creates a perceptive story about finding a sense of belonging, step by step.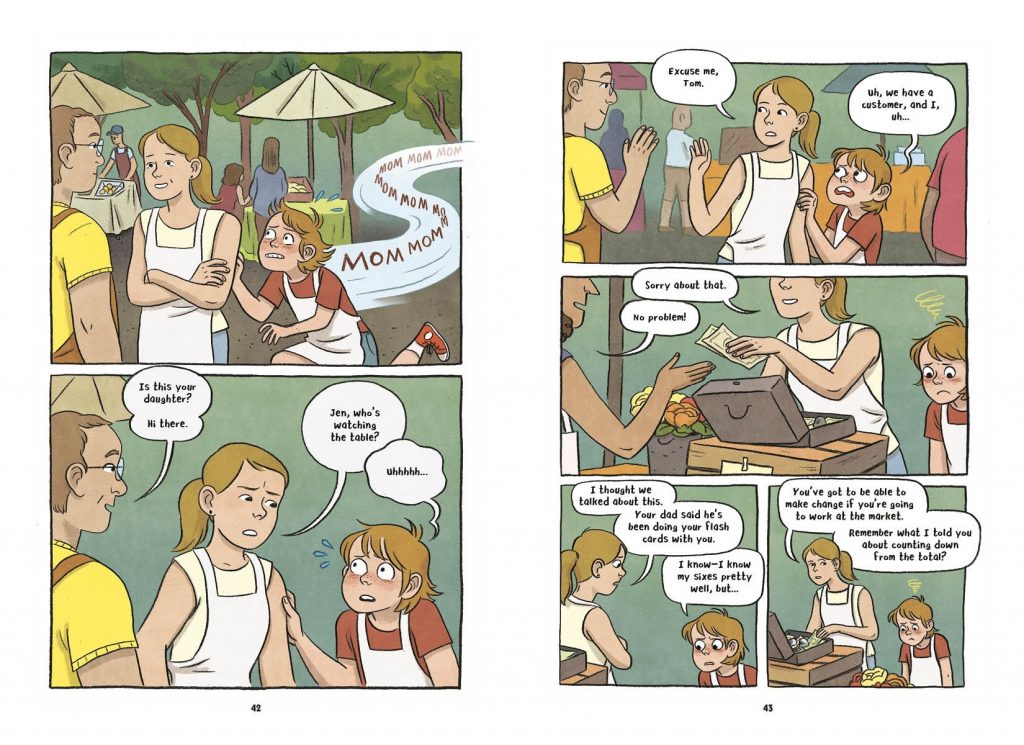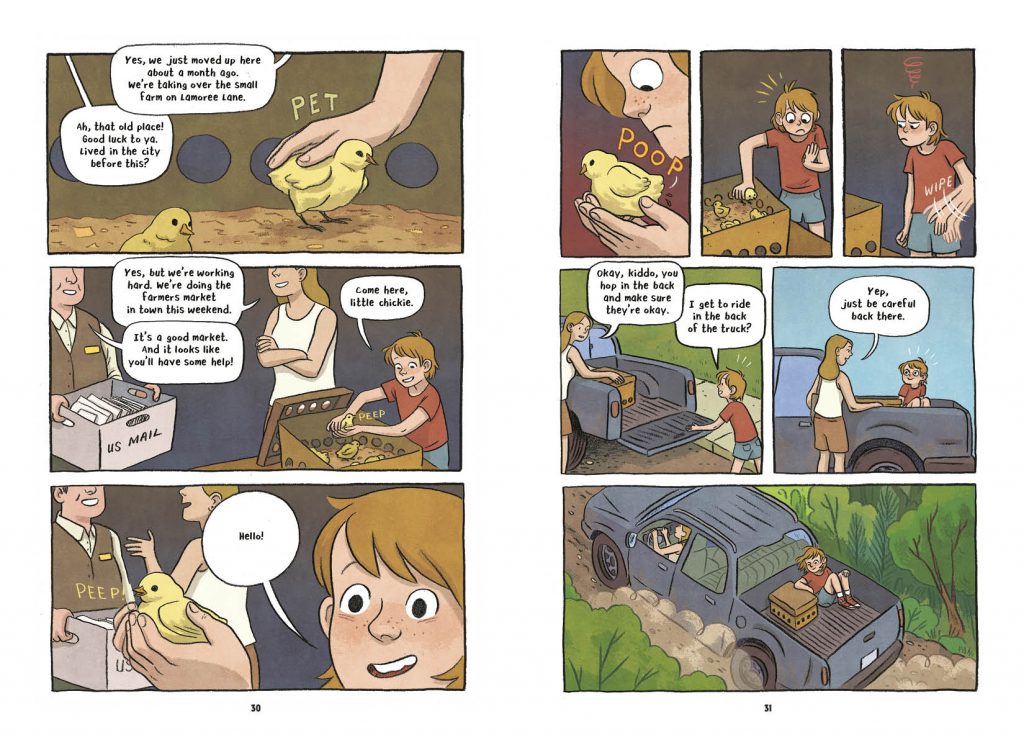 ---
Listen to Lucy Knisley talking with TeachingBooks about creating Stepping Stones. You can click the player below or experience the recording on TeachingBooks, where you can read along as you listen, and also translate the text to another language.
---
Invitation to Imagine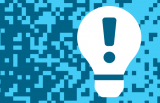 TeachingBooks asks each author or illustrator on our Virtual Book Tour to share a writing prompt, a drawing exercise, or just an interesting question to spark curiosity and creativity. Enjoy the following activity contributed by Lucy Knisley.
Imagination Activity with Lucy Knisley
One way to flex your comics muscles is to take longer, complex stories, and summarize them. I like to take a favorite book, movie, or story, and convert it to three panels of comics. Start by drawing three boxes, then write down the three main parts of the story you want to tell and illustrate them in the boxes. Use pictures as much as you can to explain the story without words. See if a parent or sibling can guess the story from your comic alone!
---
Finish This Sentence . . . with Lucy Knisley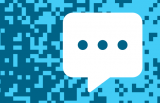 As part of our Virtual Book Tour, TeachingBooks asks authors and illustrators to complete short sentence prompts. Enjoy Lucy Knisley's response.
"Where I work is…"
Where I work is anywhere! I'm lucky that I can work pretty much anyplace where I can bring my sketchbook or iPad. I often (used to) work at the cafe down the street. With Covid restrictions, I'm working in a little guesthouse at my mom's place. My partner works here, too, so sometimes I get to listen to his business calls. My son is also usually here, so I get to be distracted from my own work by his adorable interruptions. Our cat is also a big fan of distracting me with his cuteness.
"I hope my book encourages kids to think about…"
I hope my book encourages kids to think about how crummy situations that are out of our control don't last forever, and you can find ways to get through them. Jen uses her drawings and her love of butter, honey, and berries to help get her through her new family life on the farm. It doesn't solve things, but it provides a sense of safety and control in a time and place that feels unsafe and beyond her control. With all of us slogging through isolation and closures during Covid shutdowns, it's important to find things that help you feel safe and in control, whatever that may be, and to encourage your family and friends to have those things as well!
---
Thank you!
To wrap up this Virtual Book Tour, we thank Lucy Knisley for signing a book for all of us!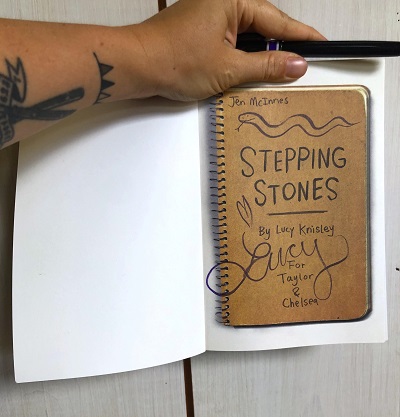 ---
More Connections to Lucy Knisley and Stepping Stones
---
Explore all of the titles featured in the TeachingBooks Virtual Book Tour: one link with author interviews, lesson plans, activities, and more!
All text and images are courtesy of Lucy Knisley and Random House Children's Books and may not be used without expressed written consent.