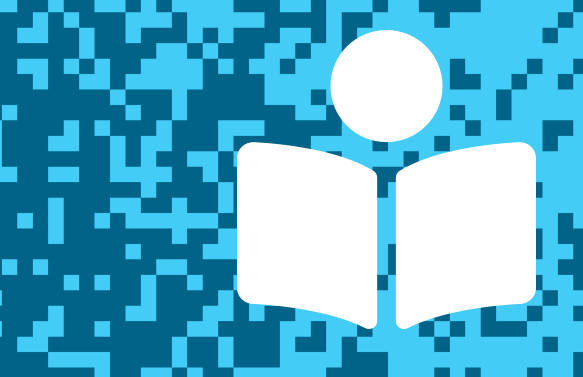 In this post, we feature award-winning author and illustrator Matthew Cordell, who received the Caldecott Medal for his picture book Wolf in the Snow. You can hear him speak about the inspiration for his new picture book, Hello, Neighbor! The Kind and Caring World of Mister Rogers, and try his fun "invitation to imagine" activity. You'll also find other resources to explore. Thanks for joining us, and let us know what you think in the comments below!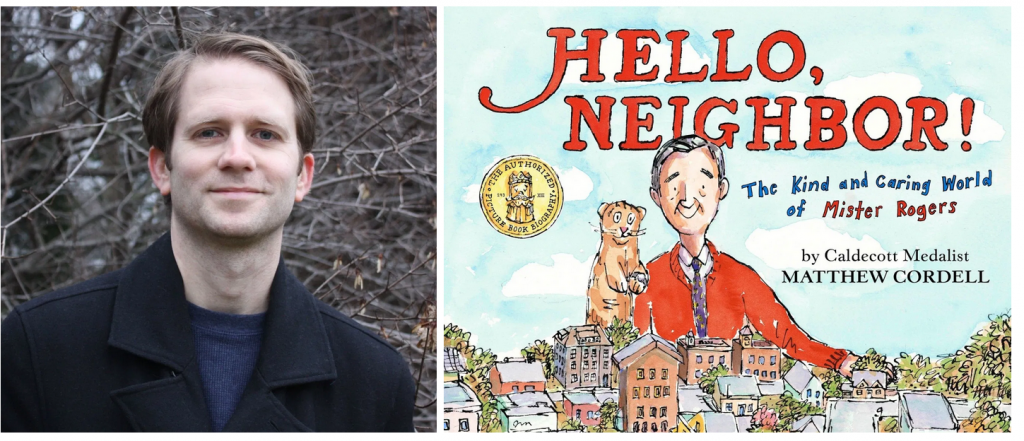 Written and illustrated by Matthew Cordell
Published by Neal Porter Books, an imprint of Holiday House Books for Young Readers
Release date: April 6, 2020
In his groundbreaking TV show Mister Rogers' Neighborhood, Fred Rogers created a special world that deeply honored children's experiences and feelings. With compassion and reassurance, he guided kids through difficult subjects, such as death of a loved one or parental divorce, and he also celebrated people and places that make communities strong. In this authorized picture-book biography, Caldecott Medalist Matt Cordell captures the gentle brilliance behind Fred Rogers' historic show and the people whose hard work and profound respect for children made it possible.


---
Listen to Matthew Cordell talking with TeachingBooks about creating Hello, Neighbor! The Kind and Caring World of Mister Rogers. You can click the player below or experience the recording on TeachingBooks, where you can read along as you listen, and also translate the text to another language.
---
Invitation to Imagine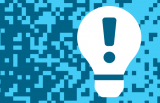 TeachingBooks asks each author or illustrator on our Virtual Book Tour to share a writing prompt, a drawing exercise, or just an interesting question to spark curiosity and creativity. Enjoy the following activity contributed by Matthew Cordell.
Imagination Activity with Matthew Cordell
Mister Rogers is one of my greatest personal heroes. It was an honor to have the opportunity to make a book about his life, and also a real treat. I loved researching his story and drawing pictures about his life and work. Who is one of your biggest heroes? Do a little bit of research about that person and write a single paragraph that tells the world about your hero. Some things you could look for in your research: Where did this person grow up? What does this person enjoy doing? Where does this person work? What makes this person special to you? When your paragraph is finished, draw a picture of your hero in an environment that is meaningful to that person—a place of work, or a place where your hero loves to be.
---
Finish This Sentence . . . with Matthew Cordell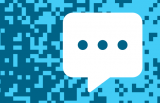 As part of our Virtual Book Tour, TeachingBooks asks authors and illustrators to complete short sentence prompts. Enjoy Matthew Cordell's response.
"I hope that my book encourages kids to think about . . ."
I hope that my book encourages kids to think about how we might all show kindness to the people around us. Mister Rogers acknowledged that in our lives there are many feelings. We might be happy, but also mad and sad and quick to judge others in some situations. He encouraged kindness and empathy—trying to put ourselves in the position of others and understand their story and life. Through kindness and understanding, we can learn more about others, and we become better individuals in the process.
---
Thank you!
To wrap up this Virtual Book Tour, we thank Matthew Cordell for signing a book for all of us!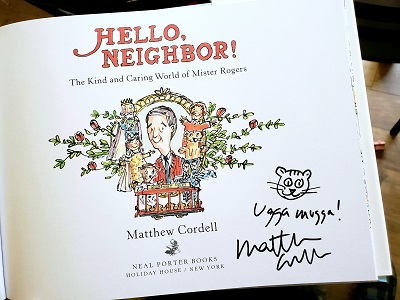 ---
More Connections to Matthew Cordell and Hello, Neighbor! The Kind and Caring World of Mister Rogers
---
Explore all of the titles featured in the TeachingBooks Virtual Book Tour: one link with author interviews, lesson plans, activities, and more!
Text and images are courtesy of Matthew Cordell and Holiday House Books for Young Readers and may not be used without expressed written consent.