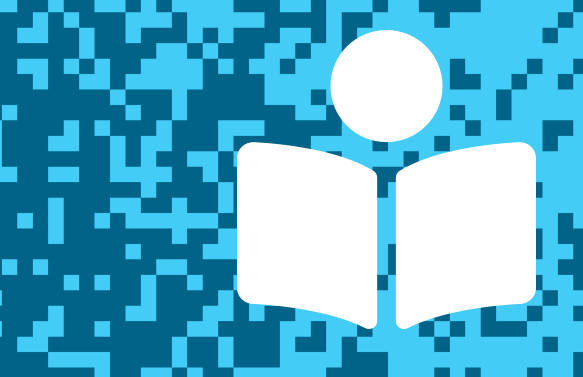 In this post, we feature Raúl the Third, whose popular titles include ¡Vamos! Let's Go to the Market, a 2020 Pura Belpré Illustrator Honor Book. You can hear him speak about the inspiration for his new companion picture book ¡Vamos! Let's Go Eat, and try his fun "invitation to imagine" activity. You'll also find other resources to explore. Thanks for joining us, and let us know what you think in the comments below!
---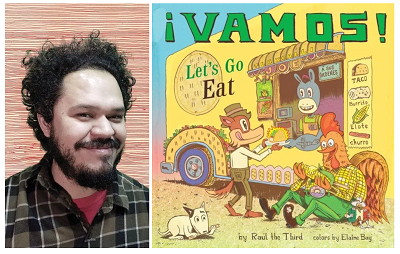 Written and illustrated by Raúl the Third
Published by Versify, an imprint of Houghton Mifflin Harcourt Books for Young Readers
Release date: March 24, 2020
In this delicious follow-up to ¡Vamos! Let's Go to the Market, Little Lobo is looking forward to a show with wrestler El Toro in his bustling border town. Thrilled when he's asked to deliver lunch orders for the star, Little Lobo takes readers on a tour of food trucks that sell his favorite things, including quesadillas with red peppers and Mexican-Korean tacos. Peppered with Latin-American Spanish vocabulary, this glorious celebration of food is sure to leave readers hungry!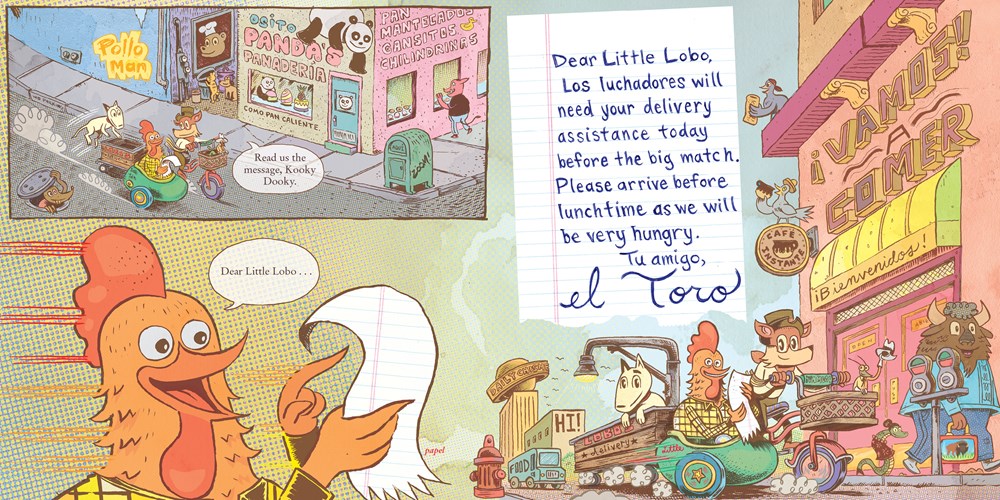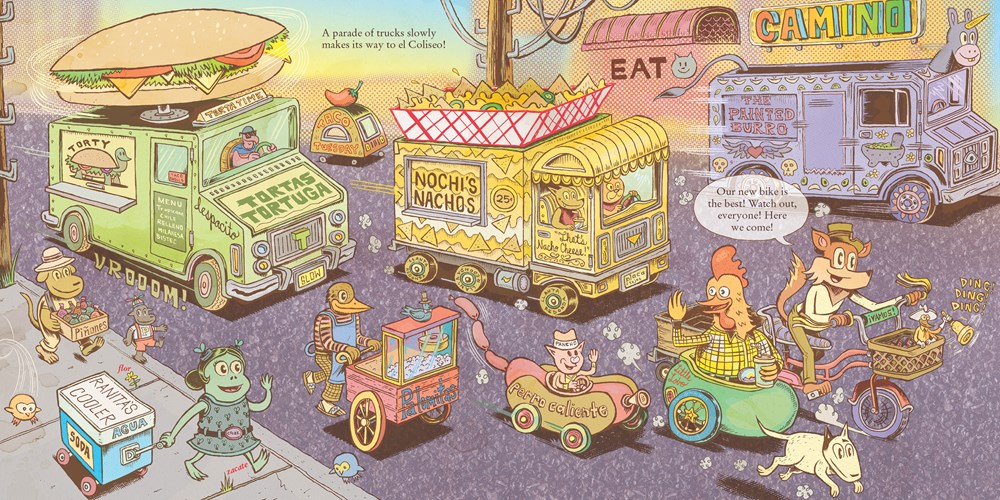 ---
Listen to Raúl the Third talking with TeachingBooks about creating ¡Vamos! Let's Go Eat. You can click the player below or experience the recording on TeachingBooks, where you can read along as you listen, and also translate the text to another language.
---
Invitation to Imagine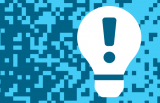 TeachingBooks asks each author or illustrator on our Virtual Book Tour to share a writing prompt, a drawing exercise, or just an interesting question to spark curiosity and creativity. Enjoy the following activity contributed by Raúl the Third.
Imagination Activity with Raúl the Third
Take your sketchbook on a walk with you and draw some of the things that make your neighborhood unique: local business names, the cracks in the sidewalk, crooked telephone poles, basura on the curb. Once you're back home, see if you can draw some of your observations into the background of your drawings. Your characters will be happy to explore the lands you create for them!
---
Finish This Sentence . . . with Raúl the Third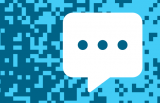 As part of our Virtual Book Tour, TeachingBooks asks authors and illustrators to complete short sentence prompts. Enjoy Raúl the Third's responses.
"My protagonist can't live without . . ."
My protaganist can't live without the help of his friends. That and churros! He really loves churros.
"I hope that my book encourages kids to think about . . ."
I hope that my book may encourage kids to think about the secret skills of the people in their towns. We are surrounded by amazing, hardworking people with amazing skills and abilities.
---
More Connections to ¡Vamos! Let's Go Eat and Raúl the Third
---
Explore all of the titles featured in the TeachingBooks Virtual Book Tour: one link with author interviews, lesson plans, activities, and more!
Text and images are courtesy of Raúl the Third and Houghton Mifflin Harcourt and may not be used without expressed written consent.