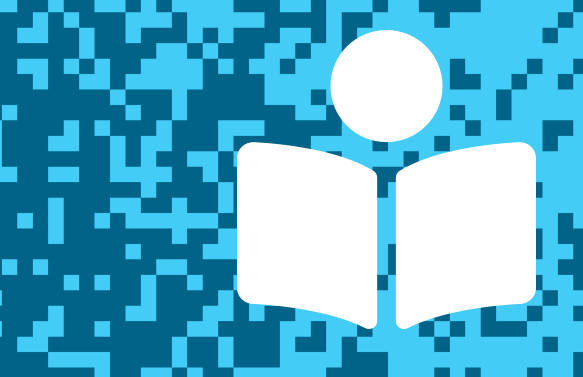 In this post, we feature Lauren Wolk, whose titles for young readers include the Newbery Honor Book Wolf Hollow. You can hear her speak about the inspiration for her new novel, Echo Mountain, and try her fun "invitation to imagine" activity. You'll also find other resources to explore. Thanks for joining us, and let us know what you think in the comments below!
---
Written by Lauren Wolk
Published by Dutton Children's Books, an imprint of Penguin Random House
Release date: April 21, 2020
During the Great Depression, Ellie's family is forced to leave their home in town and start over in the forests of nearby Echo Mountain. Ellie loves the freedom of life on the mountain, but her family blames her for an accident that has left her father in a coma. Determined to help, Ellie sets off into the wilderness in search of a woman, known only as "the hag," who may have healing knowledge. With brave Ellie at its center, this is a story of resilience, persistence, and friendship across three generations of families, set against the rough beauty of the mountain they all call home.
Chapter One

The first person I saved was a dog.

Read a longer excerpt from Echo Mountain, written by Lauren Wolk
---
Listen to Lauren Wolk talking with TeachingBooks about creating Echo Mountain. You can click the player below or experience the recording on TeachingBooks, where you can read along as you listen, and also translate the text to another language.
---
Invitation to Imagine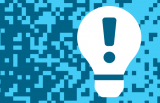 TeachingBooks asks each author or illustrator on our Virtual Book Tour to share a writing prompt, a drawing exercise, or just an interesting question to spark curiosity and creativity. Enjoy the following activity contributed by Lauren Wolk.
Imagination Activity with Lauren Wolk
Action makes us strong. The right action words (otherwise known as verbs) make writing strong. Finding the right verbs gives the writer a workout but lets her pull readers in by showing what's going on—and what a character is like—instead of telling too much. There's a vast difference between "slink" and "soar" or "tiptoe" and "stomp."
So try this: think of all the different ways that people, animals, and other things move. Then write "move" at the top of a piece of paper (or screen), and list verbs that describe movement. As many as you can. (Feel free to invite your family to help.) The first are likely to be the common ones—like run, jump, swim, fly—but as the list grows longer, the work gets harder . . . but better. If you get stuck, think of different kinds of dance, weather, sports, animals, and music and the verbs associated with such things. And be inventive! If you like, you can then play a form of charades with your family, acting out different kinds of movement while the others try to guess the right verb. Whether you write stories, poems, essays, or articles, your work will be more powerful if you use the perfect verbs to move your readers.
---
Finish This Sentence . . . with Lauren Wolk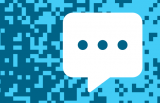 As part of our Virtual Book Tour, TeachingBooks asks authors and illustrators to complete short sentence prompts. Enjoy Lauren Wolk's responses.
"A surprising thing that helps me work is . . ."
A surprising thing that helps me work is water. Taking a shower but especially a nice long bath seems to lubricate my brain. Or maybe just being in a situation where I'm shut off from the world lets me focus on my story. Jazz has a similar effect.
"I hope that my book encourages kids to think about . . ."
I hope that my book may encourage young people to think about how strong they really are. And how smart. And how wise (which is different from smart). Kids have a lot to contribute to the world by thinking creatively, communicating their ideas and solutions to problems, and speaking up.
---
Thank you!
To wrap up this Virtual Book Tour, we thank Lauren Wolk for signing a book for all of us!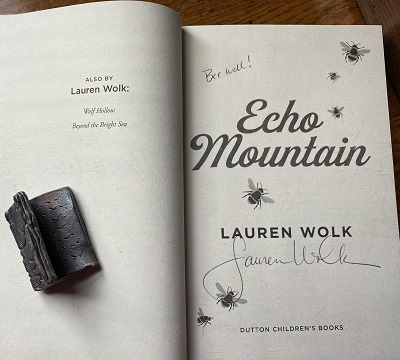 ---
More Connections to Echo Mountain and Lauren Wolk
---
Explore all of the titles featured in the TeachingBooks Virtual Book Tour: one link with author interviews, lesson plans, activities, and more!
Author photo of Lauren Wolk is by Robert Nash. All other text and images are courtesy of Lauren Wolk and Penguin Random House and may not be used without expressed written consent.