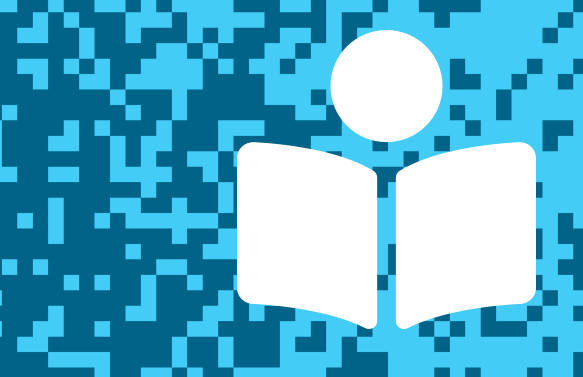 In this post, we feature Kat Leyh, a writer and comics artist who has co-written titles in the popular Lumberjanes series. You can hear her speak about the inspiration for her new graphic novel, Snapdragon, and try her fun "invitation to imagine" activity. You'll also find other resources to explore. Thanks for joining us, and let us know what you think in the comments below!
---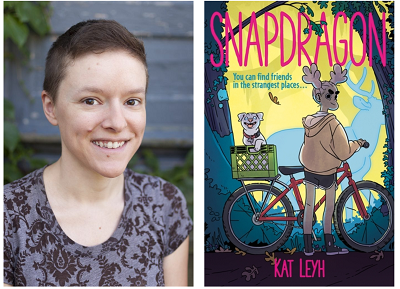 Written and illustrated by Kat Leyh
Published by First Second Books, an imprint of Macmillan Publishers
Release date: February 4, 2020
According to the rumors, Snap's town has a witch. But in reality, Jacks is just a crocks-wearing older woman who sells roadkill skeletons online—after doing a ritual to put their spirits to rest. Sure, it's creepy, but Snap thinks it's kind of cool, too, and she begins to help Jacks with her work. Soon, though, Snap discovers that Jacks may, in fact, know some real magic after all, as well as some secrets about Snap's past. Leyh brings humor and magical realism to this graphic novel about self-discovery, friendship, and honoring individuality.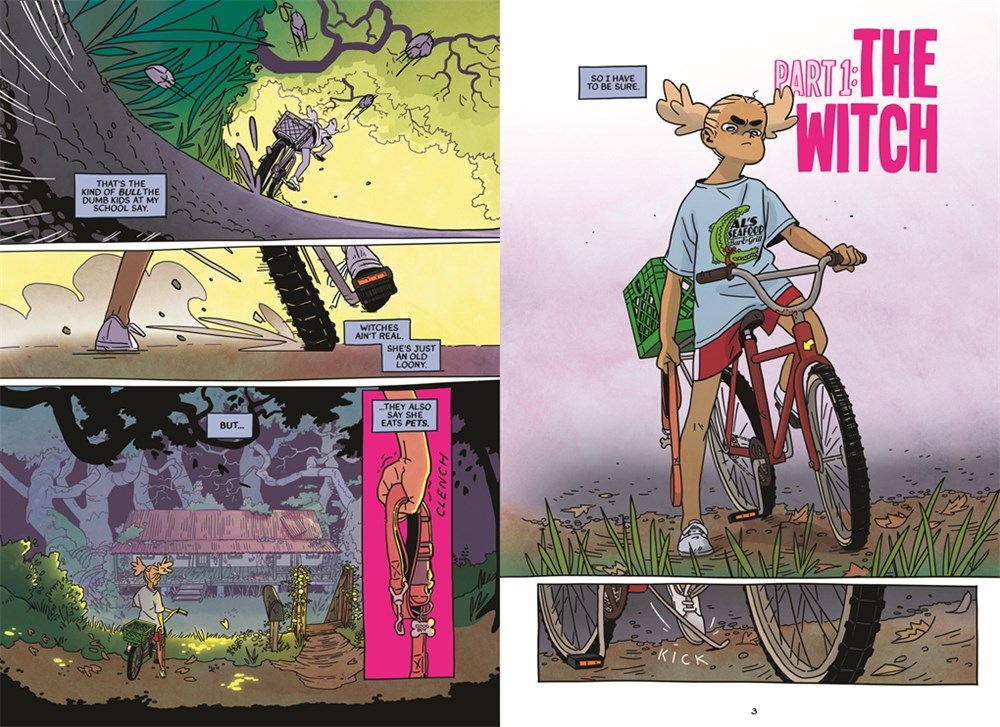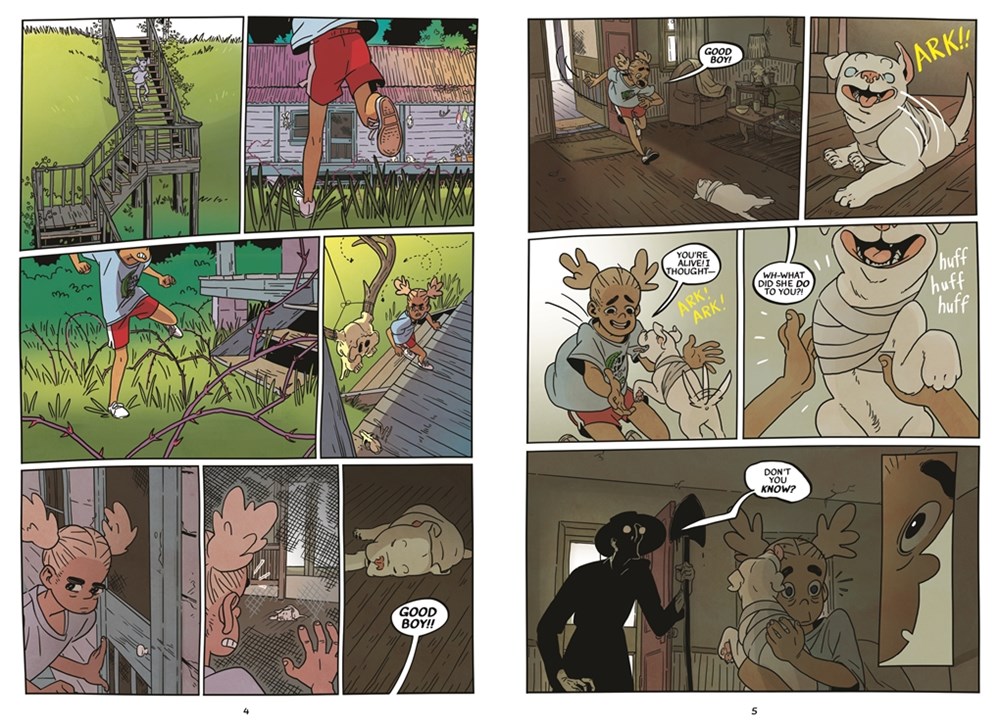 ---
Explore Snapdragon
Listen to Kat Leyh talking with TeachingBooks about creating Snapdragon. You can click the player below or experience the recording on TeachingBooks, where you can read along as you listen, and also translate the text to another language.
---
Invitation to Imagine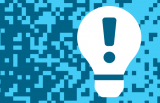 TeachingBooks asks each author or illustrator on our Virtual Book Tour to share a writing prompt, a drawing exercise, or just an interesting question to spark curiosity and creativity. Enjoy the following activity contributed by Kat Leyh.
Imagination Activity with Kat Leyh
Make a zine! A zine is a handmade mini comic. You can fold your own eight-page zine with a piece of computer paper. (Here is a link to a visual guide that will show you how.) Use it to make a short story or comic. If you have a scanner, you can even unfold your finished comic, reproduce it, and mail it to your friends or family.
---
Finish This Sentence . . . with Kat Leyh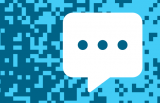 As part of our Virtual Book Tour, TeachingBooks asks authors and illustrators to complete short sentence prompts. Enjoy Kat Leyh's response.
"A surprising that helps me create is . . ."
Because I work for myself, I was able to learn that I work best at night. Certain people, especially creative people, find it easier to be creative once the sun goes down. I like to listen to music or podcasts and just draw and draw until I get sleepy.
"A strange topic I had to research for my book is . . ."
For my book, I did a lot of research, unsurprisingly, about skeleton articulation. A lot of people do just what the character Jacks does—collect dead animals, decompose the bodies, and reassemble the bones to reform a skeleton using wire and glue. In fact, most of the skeletons that we see in museums were put together by hobbyists! I read blogs, self-published guides, and interviewed people who put together skeletons to learn as much as I could. I'll probably give it a shot myself one day.
---
More Connections to Snapdragon and Kat Leyh
Text and images are courtesy of Kat Leyh and Macmillan Publishers and may not be used without expressed written consent.