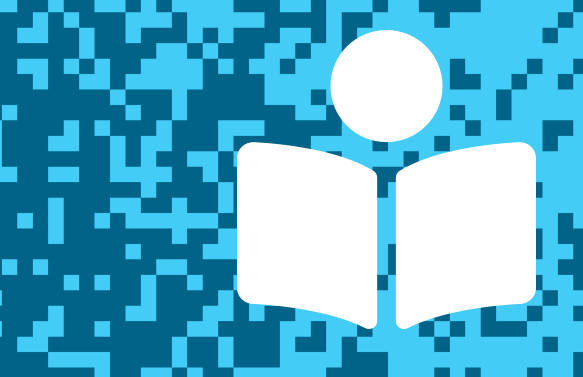 In this post, we feature Chad Sell, the author of the popular graphic novel The Cardboard Kingdom. You can hear him speak about the inspiration for his new graphic novel, Doodleville, and try his fun "invitation to imagine" activity. You'll also find other resources to explore. Thanks for joining us, and let us know what you think in the comments below!
---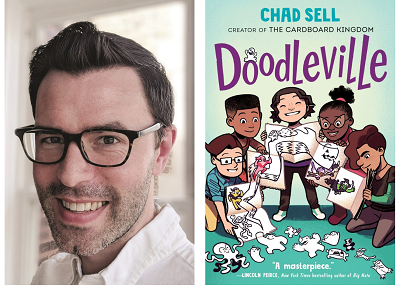 Written and illustrated by Chad Sell
Published by Knopf Books for Young Readers, an imprint of Penguin Random House
Release date: June 9, 2020
Drew, a young artist, creates mischievous doodles; rarely do they stay in Doodleville, the world she makes in her sketchbook. But after she draws Levi, a friendly monster, things get particularly out of hand. When Levi begins to wreak havoc on Drew's other doodles, and on the heroes her classmates have dreamed up, Drew must call on the help of her loyal art club friends to save Doodleville before it's too late. Set in Chicago and starring a diverse cast of young creators, this graphic novel about friendship and creativity tells an exciting adventure in which drawings literally leap off the page.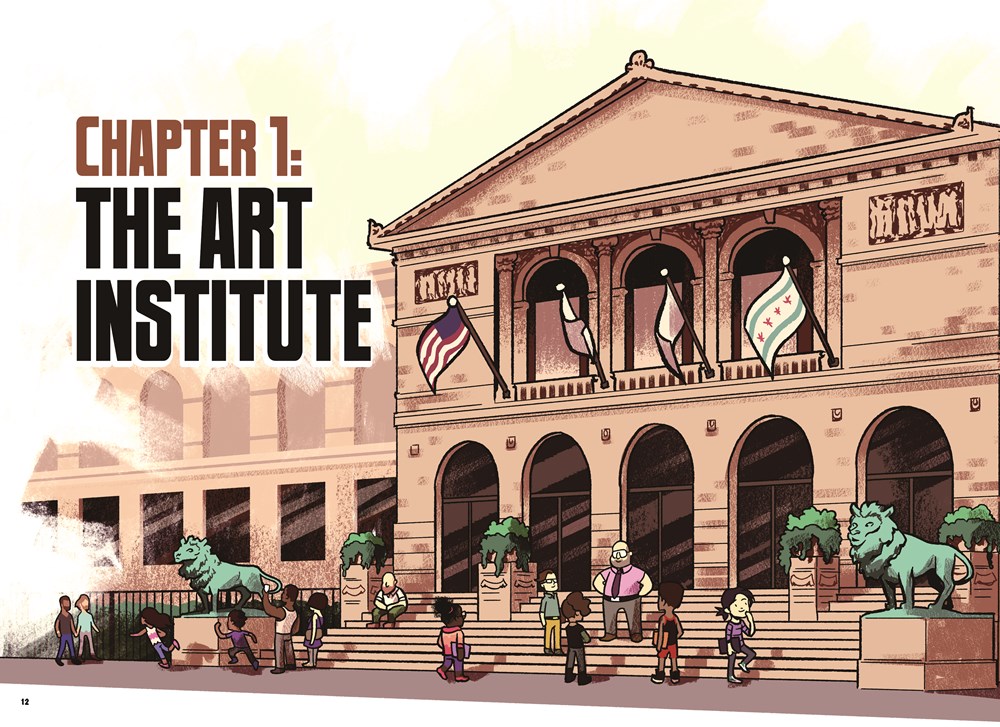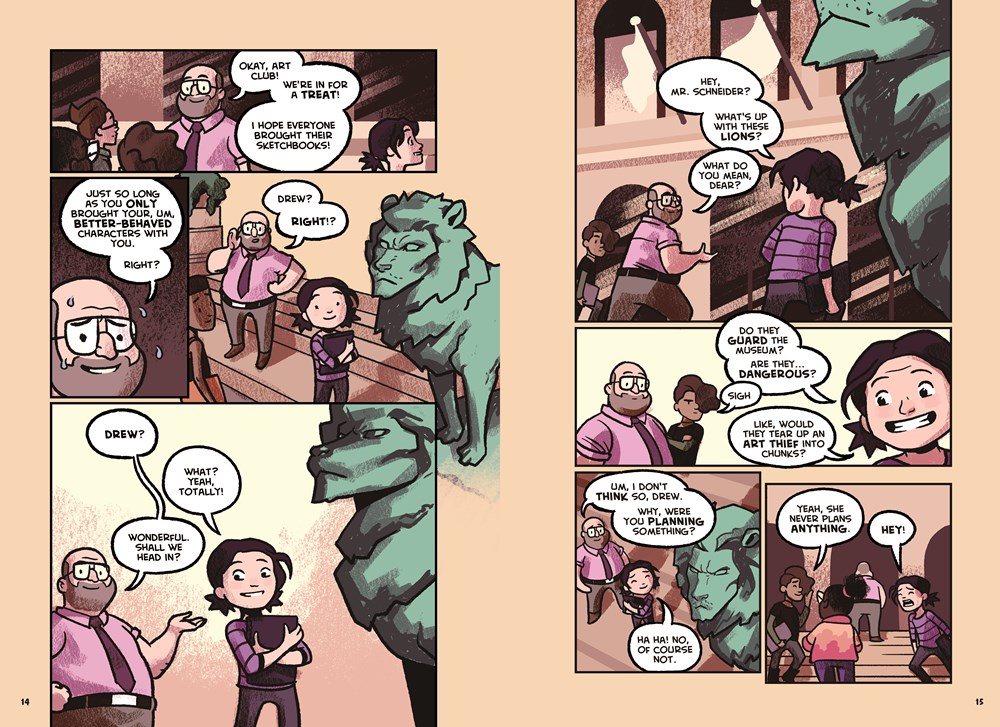 ---
Listen to Chad Sell talking with TeachingBooks about creating Doodleville. You can click the player below or experience the recording on TeachingBooks, where you can read along as you listen, and also translate the text to another language.
---
Invitation to Imagine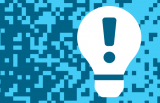 TeachingBooks asks each author or illustrator on our Virtual Book Tour to share a writing prompt, a drawing exercise, or just an interesting question to spark curiosity and creativity. Enjoy the following activity contributed by Chad Sell.
Imagination Activity with Chad Sell
I love creating characters and sharing them with the world. In my book Doodleville, drawings and doodles magically come to life, which sounds pretty fun, right? But did you know that you can bring your own drawings and characters to life, too? And you can make a book just like Doodleville to share with the world! Learn how to create your own doodle book by following this link!
---
Finish This Sentence . . . with Chad Sell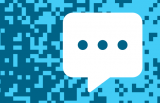 As part of our Virtual Book Tour, TeachingBooks asks authors and illustrators to complete short sentence prompts. Enjoy Chad Sell's responses.
"While creating my book, I spent a lot of time . . ."
When writing Doodleville, I spent a lot of time at the Art Institute of Chicago, where some of the book takes place. Since all the art is alive in Doodleville, it was fun to think about what all the paintings at the Art Institute would do if they came to life. Would people from different paintings gather together to dance or to play music together? Which animals in the paintings would get along well, and which ones would chase each other around? I love to play these games with my imagination when I look at art in a museum, and maybe you will, too!
"I hope that my book encourages kids to think about . . ."
I hope that my book encourages kids to explore their own creativity. Drawing and storytelling are an amazing kind of magic; they allow us to bring characters and whole worlds to life. You can bring your own stories to life by drawing comics, or writing stories, or even putting together a play!
---
Thank you!
To wrap up this Virtual Book Tour, we thank Chad Sell for signing a book for all of us!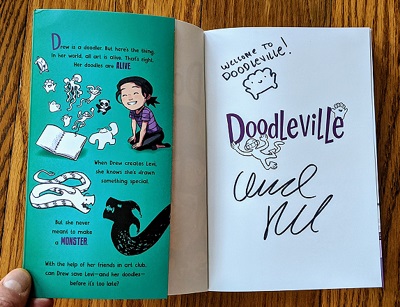 ---
More Connections to Doodleville and Chad Sell
---
Explore all of the titles featured in the TeachingBooks Virtual Book Tour: one link with author interviews, lesson plans, activities, and more!
Text and images are courtesy of Chad Sell and Penguin Random House and may not be used without expressed written consent.