In this post, we welcome Supriya Kelkar, author of The Many Colors of Harpreet Singh and Ahimsa, for which she won the New Visions Award. You can hear her speak about the inspiration for her new title, American as Paneer Pie, and try her fun "invitation to imagine" activity. You'll also find other resources to explore. Thanks for joining us, and let us know what you think in the comments below!
---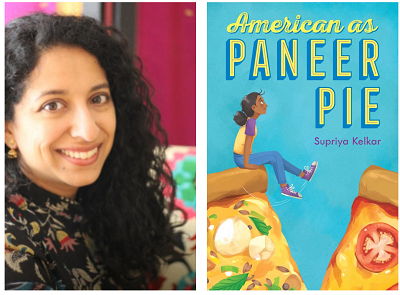 Written by Supriya Kelkar
Published by Aladdin, an imprint of Simon & Schuster Books for Young Readers
Release date: June 9, 2020
Lekha Divekar feels like she has two versions of herself: Home Lekha, who loves watching Bollywood movies, and School Lekha, who avoids confrontation, especially when someone makes ignorant comments about her Indian culture. Then Lekha meets Avantika, who is also an 11-year-old desi, but Avantika doesn't respond quietly to bullying. Both funny and frank, this middle-grade novel explores small-town life and cultural prejudice as Lekha gradually discovers the power of her own voice.
Chapter One

It's funny how something as small as a dot could matter so much. But it did. Most desi kids I knew had been asked about it at some point in their lives."

Hear a longer excerpt in a video book reading of American as Paneer Pie, by Supriya Kelkar
---
Explore American as Paneer Pie
Listen to Supriya Kelkar talking with TeachingBooks about creating American as Paneer Pie. You can click the player below or experience the recording on TeachingBooks, where you can read along as you listen, and also translate the text to another language.
---
Invitation to Imagine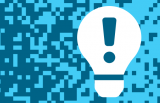 TeachingBooks asks each author or illustrator on our Virtual Book Tour to share a writing prompt, a drawing exercise, or just an interesting question to spark curiosity and creativity. Enjoy the following activity contributed by Supriya Kelkar.
Imagination Activity with Supriya Kelkar
When I get stuck with writer's block, I like to take a break from writing and make a collage or drawing. By switching to a different art form, I'm often able to come up with a solution for what I'm stuck on in my writing. So the next time you feel stuck on your writing, try drawing a picture of your main character. You might discover something new about them!
---
Finish This Sentence . . . with Supriya Kelkar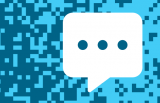 As part of our Virtual Book Tour, TeachingBooks asks authors and illustrators to complete short sentence prompts. Enjoy Supriya Kelkar's responses.
"Where I work is . . ."
Where I work is full of color. I work at a sunny yellow desk with a colorful chair. Behind me, the background for my virtual visits, is a sari screen. My mom and I cut a sari into three panels and sewed them onto the screen.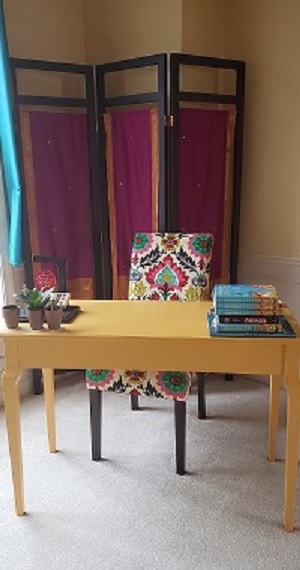 "I hope my book encourages kids to think about . . ."
I hope that my book may encourage kids to think about how they can find their voice and how they can use their voice to stand up against hate. I also hope it encourages kids to make puns like my main character Lekha does.
---
More Connections to American as Paneer Pie and Supriya Kelkar
Text and images are courtesy of Supriya Kelkar and may not be used without expressed written consent.