In this post, we welcome Kara LaReau, the author of numerous books for kids, including The Geisel Honor Book The Infamous Ratsos, the first title in a popular series. You can hear her speak about the inspiration for her new picture book, Baby Clown, and try her fun "invitation to imagine" activity. You'll also find other resources to explore. Thanks for joining us, and let us know what you think in the comments below!
---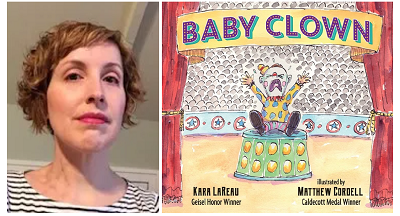 Written by Kara LaReau and illustrated by Matthew Cordell
Published by Candlewick Press
Release date: April 14, 2020
When Frieda and Boffo Clown have a baby, everyone in the circus is thrilled. There is just one problem, though: Baby Clown won't stop crying! Frieda and Boffo try everything: they put on their silliest faces; they drive their baby around in their tiny car. Nothing helps. Can Frieda and Boffo turn his little clown frown upside down in time for the sold-out circus show? Full of sound and action, this entertaining story of persistence begs to be read out loud, at full Baby Clown volume!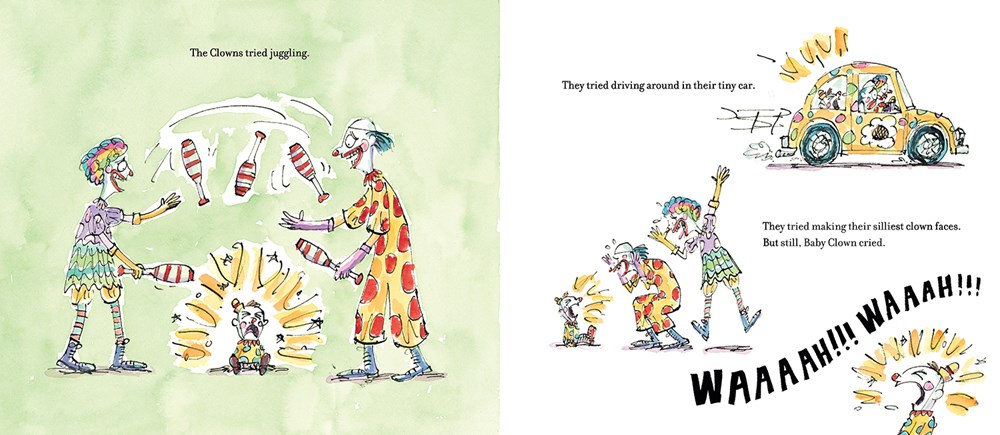 ---
Explore Baby Clown
Listen to Kara LaReau talking with TeachingBooks about creating Baby Clown. You can click the player below or experience the recording on TeachingBooks, where you can read along as you listen, and also translate the text to another language.
---
Invitation to Imagine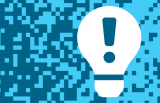 TeachingBooks asks each author or illustrator on our Virtual Book Tour to share a writing prompt, a drawing exercise, or just an interesting question to spark curiosity and creativity. Enjoy the following activity contributed by Kara LaReau.
Imagination Activity with Kara LaReau
What would your job be if you were in the circus? Would you be a clown? A trapeze artist? A wirewalker? The ringmaster of the whole show? Write a few sentences about it, and then draw what you and your circus would look like.
---
Finish This Sentence . . . with Kara LaReau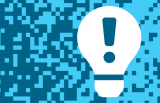 As part of our Virtual Book Tour, TeachingBooks asks authors and illustrators to complete short sentence prompts. Enjoy Kara LaReau's response.
"I knew I'd be a writer when . . ."
I knew I'd become a writer when I was in second grade. I already loved creating my own stories, but it wasn't until an author visited my school that I realized that he actually got paid to write. Once I realized that writing was a career option, that was it for me.
"Where I work is . . ."
I work upstairs in our house, in one of the rooms in our finished attic. Once I shut my door, I can't hear anything going on downstairs, which is both a good and bad thing!
---
More Connections to Baby Clown and Kara LaReau
Text and images are courtesy of Kara LaReau, Matthew Cordell, and Candlewick Press and may not be used without expressed written consent.